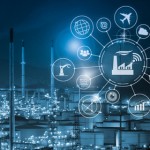 In a remote part of Orissa, stands one of the world's most advanced manufacturing plants. Tata Steel in Kalinganagar, is one among 44 global elite facilities on the World Economic Forum's Lighthouse Network of companies that have successfully combined digitization with the manufacturing process. This makes Tata Steel India's only company be ready for the new era of manufacturing that has dawned, largely unnoticed – one that conjoins manufacturing and digitization to make industry more agile, creative, efficient.
The shift coincides with India preparing itself to be a beneficiary of the global decoupling from China. With the ongoing pandemic, the world is experiencing two simultaneous transformations: the building of an alternate supply chain and the creation of new, cutting-edge industrial process called digital manufacturing.[1]
Digital manufacturing is part of the larger wave of Industry 4.0, an integration of industrial processes with the Internet of Things (IoT). It blends manufacturing with evolving IT systems including Artificial Intelligence, virtual reality, allowing the entire production line to be monitored through sensors, in real time. This saves costs, increases quality, shrinks the production development cycle, and manages the process right up to e-commerce and logistics.[2] It is also a job-creator.
While the world has been focusing on the razzmatazz of technology, old-fashioned manufacturing is going through an exciting transition, says Michael Mandel, chief economist at the Progressive Policy Institute, "from a linear supply-chain" world to a much more adaptable "Internet of Goods." with a new manufacturing stack akin to the Internet stack.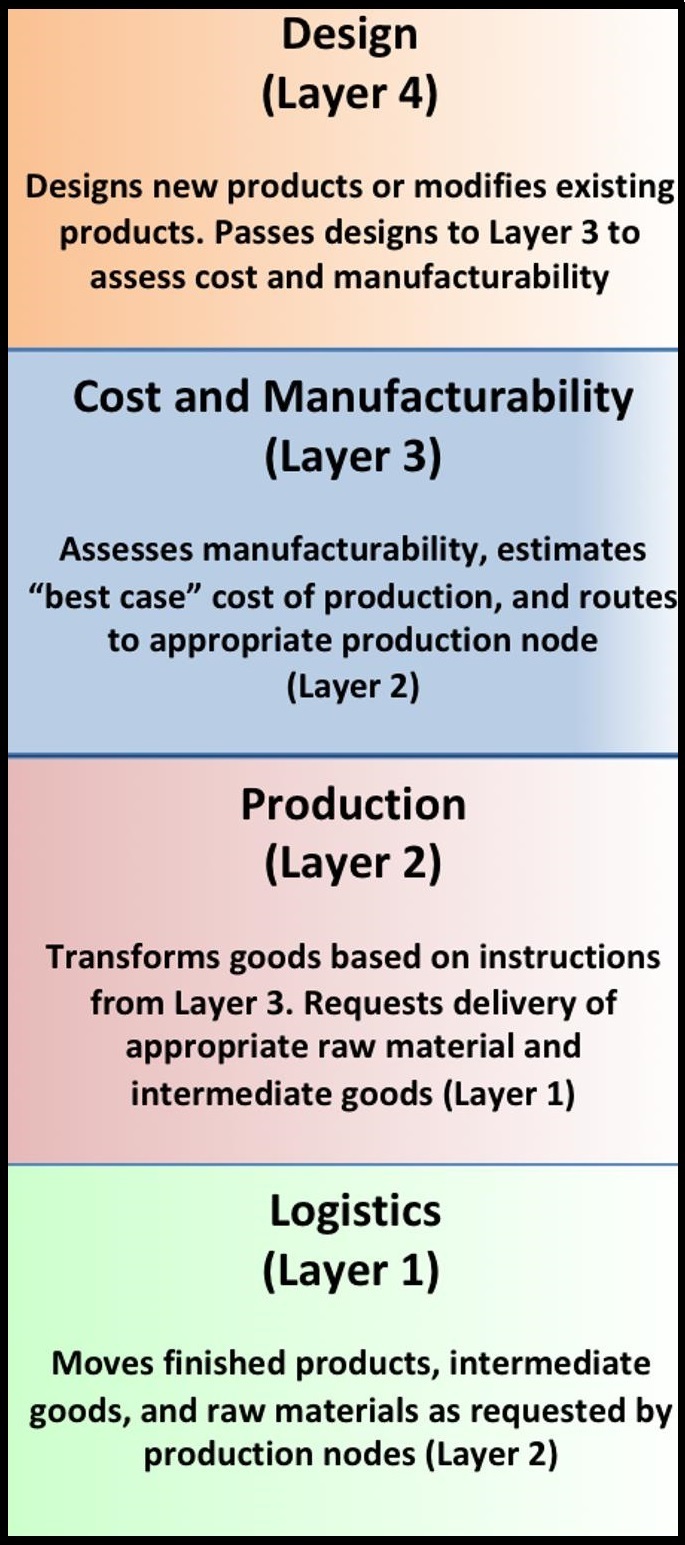 Tata Steel is the leader in this new process now, but may soon have company because eastern Odisha is developing a cluster of excellence in the conglomeration of steel plants from JSW to Arcelor Mittal, all of which want to emulate the Kalinganagar model.
The multinationals in India too are looking for a place on the Lighthouse list, especially the local subsidiaries of companies like Schneider and  Siemens, whose parent companies are already Lighthouse Network players.
For instance, France's Schneider Electric, aims to bring its Bangalore and Hyderabad facilities on to the network. In Hyderabad, it uses automation hardware and software in its industrial operations.This has already saved 30% in annual electricity costs, among other benefits. These processes will soon be upgraded.
Unsurprisingly, India's software start-ups are finding a place in the new platforms. The industrial belt from Mumbai to Pune is home to many such.
Altizon in Pune is an Industrial IoT platform that connects assembly lines to the Cloud and analyses its outcome. Its founders are Indians in California and Pune, who have leveraged this geographical corridor with a talented back office in India to get clients in 30 countries. Altizon's customers are domestic exporters like Kalyani Group, TVS Motors and multinationals like P&G and Henkel. Venture capital is attracted: It has already raised $11 million from Wipro Technologies and TVS Motors.
Others like Chizel are determined to draw India's small and medium enterprises (SMEs) into the collaboration of manufacturing and digitization. Chizel is a B2B cloud platform for manufacturing of plastic and metal parts for autos. This confident, three-year old start-up calls itself the Amazon for manufacturing services, for its match making between suppliers and manufacturers, keeping a strict watch on product quality.
It's a hard sell for Chizel as Indian SMEs have little interaction with technology except for accounting product Tally. The biggest fear of technology is job loss. This is no longer true, and Chizel emphasizes that efficient processes frees up the proprietor's time to expand business. Chizel has 200 manufacturers and over 500 suppliers registered on its platform; nearly 10% of its clientele is now outside of India.
The remaking of the manufacturing process could have not come at a better time for India.  With very few exceptions, the country has never developed a competitive manufacturing base. Manufacturing adds just 16% of value to India's GDP, and at $390 billion in revenues. This accounts for just 2% of global manufacturing compared to 18% for the U.S., 20% for China, 10% for Japan and 7% for Germany.
Only two Indian sectors are truly integrated into the global supply chain – autos and pharma. The 2011 National Manufacturing Policy of 2011 and the 2015 Make in India initiative, projects that manufacturing can contribute 25% of India's GDP by 2022.
The government is, surprisingly, ahead of India Inc. in this effort. While most start-ups like Chizel are small, self-financed ventures, some have found a generous funder in the many new government programmes like Smart Advanced Manufacturing and Rapid Transformation Hub (SAMARTH), Start-up India and Digital India, as well as through the Department of Science and Technology. The latter has funded several incubation spaces like Mumbai's Centre for Incubation and Business Acceleration, an affordable, modern workplace for start-ups.
The government also offers substantial hand-holding for the SMEs, akin to the services multinationals receive from consultants like McKinsey.  In Pune, the Centre for Industry 4.0(C4i4)is established specifically to promote and drive Industry 4.0 adoption by MSMEs, for a small fee. The MSMEs are slow to adopt but are growing less hesitant.
These efforts have provided entrepreneurs with surprisingly good customers: the Indian public sector, which is encouraged by the government to engage with start-ups especially in IoT. Mumbai start-up Clairviz, which like Altizon analyses the data from Cloud-connected assembly lines, installed and monitored sensors at the Hindustan Petroleum's Mumbai refinery and oil depots, resulting in improved regulatory compliance and significant savings on maintenance and labour costs.
These are good efforts, but they must accelerate. To receive investments and build an advanced industrial base that includes the SME sector, India must develop new skills, processes and products, and most importantly upgrade its academic, research and vocational sectors accordingly. India already is half-way there: its global IT services sector while currently export-focused, can use its talents domestically to develop models for data analytics. This is the most difficult part of digital manufacturing – marrying machines with digital tools to analyse data.
However, none of these have been put to work on digital manufacturing, mostly because they lack an understanding of manufacturing processes and the digital-manufacturing domain. Tata Steel, has not used its IT-export affiliate TCS; instead its in-house engineers – with varied backgrounds including mining and electronics – developed the company's manufacturing, digital and data analytics. Firms without such in-house bench strength are reaching out to start-ups like Chizel and Clairviz.
India still lacks other critical tools needed for a fully-developed digital manufacturing sector: hardware, including sensors, 3-D printers, and most importantly, cloud infrastructure. Nor do Indian universities offer curricula that bridges the gap between manufacturing and information technology. Indian engineering students learn either core engineering or computer science. There are no certification courses, or product or process certification equivalents of ISO (International Organization of Standardisation[3]) DIN Standards (Deutsche Institut fur Normung) or ASTM (American Society for Testing and Materials), by Indian government-approved bodies.
If these can overcome, then India's dual strengths – the world's second-largest digital citizens, and its geo-strategic positioning as an alternative to China –will pay long-term dividends.
Manjeet Kripalani is Co-founder and Executive Director, Gateway House.
Cdr Amrut Godbole is a serving officer of the Indian Navy and currently Indian Navy Fellow, Gateway House.
Sagnik Chakraborty is Researcher, Cybersecurity Studies, and Manager, Management Office, Gateway House.
This article was exclusively written for Gateway House: Indian Council on Global Relations. You can read more exclusive content here.
For interview requests with the author, or for permission to republish, please contact outreach@gatewayhouse.in.
© Copyright 2020 Gateway House: Indian Council on Global Relations. All rights reserved. Any unauthorized copying or reproduction is strictly prohibited.
References
[1] Sculpteo, 'Digital Manufacturing – The Factory of the Future is Here Today', Industry Week, 10 January 2017,
https://www.industryweek.com/technology-and-iiot/article/21995642/digital-manufacturing-the-factory-of-the-future-is-here-today
[2] Chryssolouris, George & Mavrikios, Dimitris & Papakostas, Nikolaos & Mourtzis, Dimitris & Michalos, George & Georgoulias, Konstantinos, 'Digital manufacturing: History, perspectives, and outlook', Proceedings of the Institution of Mechanical Engineers Part B Journal of Engineering Manufacture, 2009, https://www.researchgate.net/publication/228365744_Digital_manufacturing_History_perspectives_and_outlook
[3] International Organisation for Standardization, https://www.iso.org/home.html