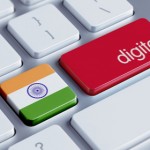 As of September 2, India's Ministry of Electronics and Information Technology (MeitY) has banned nearly 200 apps originating from China. Rightly, New Delhi invoked Section 69A of The Information Technology Act, 2000 given that these Chinese apps pose a security risk for India. This is in accordance with World Trade Organization norms, which permit a country to invoke national security laws on trade – as in the case of India, due to the active border hostilities with China.
The ban has been a major blow for China and especially TikTok, viewed as the first popular China-made global app. Chinese apps are currently more successful than their global counterparts because they have access to data sets from both global and domestic Chinese users. India more than any other, is a treasure trove of data. TikTok had 200 million users in India, and it mined well the data collected therefrom.
For apps, data is oxygen. If up-to-date data is not furnished on an on-going basis to the algorithms, the efficiency of these apps starts to diminish. TikTok, UC Browser and other Chinese apps have been denied data from India for six weeks now, with Indian users of those apps having already migrated to newer, non-Chinese apps.
The reason for the ban's impact is India-specific. The country is a popular research base for everything from clinical trials to technology to apps because of its large population, but most importantly because of its heterogeneity and diversity, both in terms of ethnicity of users and their economic and socio-political mix, and the way these users consume medicines, technology, apps and the like. Usage patterns in India provide global and domestic app developers rich and diverse collections of data. India has a number of such collections of data, or datasets, based on the five regional zones – North, South, East, West, Central. Each zone offers three to five unique datasets and at least six to 10 subsets in each dataset. It is small wonder that all the big global tech players want a piece of the action.
The deprivation of the data-sets from India will demolish the global efficiencies of these Chinese apps.
Disruptions via app bans in a market like India, where charges for data usage are the cheapest in the world and which is likely to double smartphone users to 900 million by 2025, is not good news for any company planning a listing on the global bourses. The much-touted TikTok 2020 IPO is now on hold, as the Chinese app is battling for survival in many markets including the U.S., Australia, Japan, and Britain.
The impact of the ban in India has had a snowballing effect globally. Apart from TikTok, it will certainly crash the global valuations of China's sacred tech trio of BAT – Baidu, Alibaba, Tencent -currently estimated at $1 trillion. These valuations have been achieved based on money borrowed mostly from China's overleveraged banks and state-owned enterprises. If the IPOs of these Digital Silk Route companies do not take place quickly – within the next 12 months – the debt pressure on China's financial system will mount. This will create added pressure to bring the belligerent People's Republic of China (PRC) in line with the rule of law and digital global governance.
Finally, a ban on China's 5G and related equipment manufacturers will deprive China of this rich piped-in data from India and globally, and will be a setback to China's Made in China 2025 and China Standards 2035 agenda.
Where does India stand, the country with the second largest digitized citizenry in the world? Can it play a global role, based on its digital weight?
Most certainly – and the time is right.
The digital world is now a tripolar one, comprising of the European Union (EU), the U.S. and China, each with their own business models and standards – the U.S. being led by companies, China being led by the state, and Europe, with no domestic tech major, being somewhat led by consumer interests with its General Data Protection Regulation (GDPR) standard.
Despite these anchors, at this moment cyber space is still the wild, wild west. There are no global standards, cyberattacks are on the rise, cyber-espionage – as in the case of attacks on companies developing the Covid 19 vaccine – are state-sponsored, custody of data is the subject of big debate, misuse of data by authoritarian states – all these are now visible and in need of urgent attention.
In a very short time, the tripolar world of cyber space will become multipolar, with emerging and developed markets having their own sets of cyber rules. This will result in chaos and tangles due to increasing cyber security attacks, cybertheft, deep and dark web players, digital taxation disputes and information wars propelled by authoritarian states and non-state actors to destabilise elected governments or negatively impact democratic processes domestically and internationally.
In this melee and rush to understand, capture and colonize cyberspace, India is both the global prize and the bellwether. Evidence of this is the over $20 billion investment made in India's digital story starting in April by U.S. and other global investors – and it is continuing, unabated.
India can, therefore, represent its own digital strengths to the world. A perfect opportunity to lead by example and bridge the digital divide presents itself with India's upcoming presidency of the G20 in 2022.
Before, India must get its own house in order. There are several ways:
a. Digital Civics & Digital Literacy should be introduced in schools and colleges for students and for the public at large via
-public awareness campaigns,
i. educating and promoting respect for intellectual property,
ii. respect for a diversity of opinion to retain our strength of being a pluralistic society.
iii. The campaigns must also promote digital literacy on, and methods to, spot hoaxes and fraudulent financial offers, and parental regulation be it on using Over the Top (OTT) or gaming platforms, and mental and physical health challenges caused by digital products like gaming and binge watching.
b. Establish an Anti-Trust Regulator, ensuring and expanding the focus on the digital economy. Just as the focus of the industrial economy is on pricing, dumping and cartelisation, the anti-trust policies in the digital economy should be focused on prevention of "white labelling" or store-branding of products, at the cost of local brands, which is the core of the MSME sector. Another regulatory focus must be to ensure net neutrality vs. "walled garden" which restricts open access and throttles innovation.
c. The digital economy, through its messaging and lobbying, has effectively communicated that it is consumer-centric on pricing and convenience. In this respect, the watchdog/regulator should keep in mind big tech's tendency to hog the whole pie, pillage and buy out or neutralize smaller start-ups. To ensure that 1,000 unicorns bloom in India, rules to limit buyouts and mergers by big tech must be devised, to ensure power is not concentrated in a few hands. The on-going, prolific and instantaneous growth of big tech globally, can be attributed to weak oversight by institutions which were and are still ill-equipped to handle the predatory tactics deployed by the giants.
d. A code of conduct on the use of Social Media for campaigning during elections, must be developed by the Election Commission in consultation with civil society think tanks / experts who are focused on the internet, internet managers of all political parties, and the social media platforms themselves. The code must concentrate on developing the means to stop fake news and malicious campaigns from being published on social media platforms.
e. The issue of Intermediary liability must be resolved. Content creators across the media and entertainment world were deprived of valuable revenues as social media platforms have been taking refuge under the Intermediary Liability Cause (s. 79) of the Information Technology Act, 2000. No more. Social media platforms generate revenues through advertising based on the content created by others – newspapers, think tanks, television networks, OTT platforms, movie studios and record labels.
It is necessary to bridge the value gap – the difference between revenues generated by the platforms and revenues accruing rightfully to the content creators. Taking refuge under the intermediary liability clause is a triple whammy to the Indian economy:
i. Taxes paid by the social media platforms are negligible
ii. Investors in content creation pay full taxes on revenues earned across all streams. The value gap limits further investments into new content
iii. The value gap also impacts employment generation in the media and entertainment sector, when lower revenues limits hiring. It also demolishes the revenue-share model where the creative individual, like a writer, shares revenue with the content company.
f. Shoshana Zuboff, a social psychologist and author of The Age of Surveillance Capitalism: The Fight for a Human Future at the New Frontier of Power, explains that just surfing the net makes an individual's search and viewing/reading footprints, a monetisable commodity. Can the consumer be compensated, as it is the consumer's personal data that drives revenues for big tech? Compensating the consumer is the first speed breaker towards controlling the exponential growth of big tech and reducing the wealth gap in society.
If India is to be a global digital leader, the process of its own digital housekeeping must start at once, to present a model in 2022, it's G20 year. Work must begin in January 2021, when India joins the 'troika' of countries that form the G20's secretariat – past G20 president, current president, future president.
Prime Minister Modi can prepare for and launch the Global Digital Governance G20 Forum in early 2022, which provides a relevant and fair road map for discussion.
India should immediately coalesce a grouping of countries which are not part of the tripolar digital divide. Canada, South Korea, Japan, Australia, the Gulf Cooperation Council (GCC), the African Union, and Israel can comprise that formidable block.
By doing this, India will write the rules of global digital governance. India may be denied a permanent seat at UNSC, but it cannot be denied a permanent seat on a United Nations Digital Council or on any of the multilateral bodies that deal with global digital governance.
Blaise Fernandes is Director & Board Member, Gateway House.
This article was written exclusively for Gateway House: Indian Council on Global Relations. You can read more exclusive features here. 
For interview requests with the author, or for permission to republish, please contact outreach@gatewayhouse.in or 022 22023371.
© Copyright 2020 Gateway House: Indian Council on Global Relations. All rights reserved. Any unauthorised copying or reproduction is strictly prohibited.