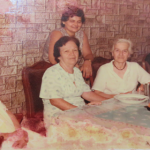 In Mumbai's Fort area, on Medows[1] Street formerly known as English bazaar, lie the earliest milestones of the city's historic Armenian community. Hidden from view is the 226-year-old orthodox Church of St. Peter the Apostle [2] [3], standing in the shadows of a street-facing building named Ararat. Only those familiar with Biblical history will make the connection that 'Ararat' is Mt. Ararat in Armenia where it is believed Noah's ark finally rested after the Biblical Great Flood. Though this building is subsumed in the rhythms of South Mumbai's commercial precinct, it stands in the former courtyard of the old St. Peter's Armenian church whose foundation stone was laid on 1st October 1796. The Church was rebuilt in 1957[4] as part of the redevelopment of its compound which now includes the Ararat building, an endowment whose rental income maintains it.
None of the original Armenian inhabitants remain, but transplants like Zabel Joshi, an Armenian originally from Beirut who settled in Bombay in 1973 after marrying a Gujarati businessman, find comfort in the city's Armenian heritage. "When I arrived here, there were 25 individuals, not families. They were old people, and most were Iranian Armenians," she says. Joshi was received with great warmth by the community, and after Sunday morning church service they would all go to the terrace of Ararat building for traditional strong black Armenian-style coffee and snacks. The mood would be enlivened by Zabel's mother playing the mandolin and the group singing traditional Armenian songs. The only children then were Zabel's three daughters[5]. The community was depleted of youngsters by the 1970s; the baptism of Zabel's eldest daughter in 1974 was the first to take place in Bombay's Armenian church after 45 years.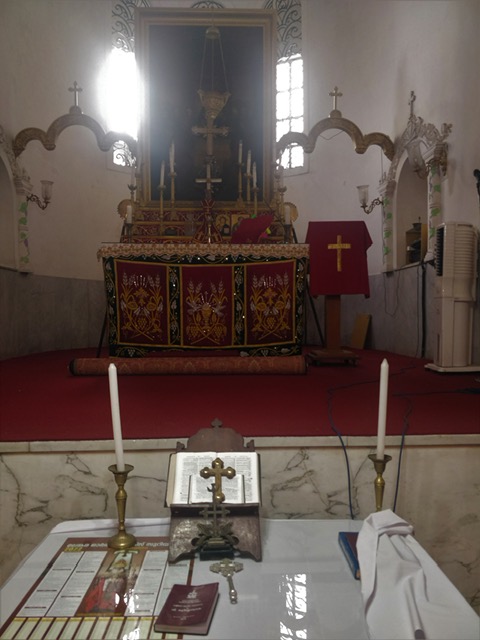 (St. Peter's Armenian Church in Mumbai)
According to Zabel, the last caretaker of the Church which is now used for services by the Malankara Syrian Orthodox Church of India[6], the younger generation began immigrating overseas at the turn of the 20th century. A rare post-independence highlight for this community was the visit of Iran's Shah Reza Pahlavi II with Queen Soraya in 1956 to Bombay when select community members led by the Armenian Rev. Aramais Mirzaian of Calcutta called on the Shah.
Iran is home to an important Armenian hub in Isfahan. In 1604 C.E., Shah Abbas 1 of the Safavid Persian Empire during a conflict with the Ottoman Empire, relocated the entire population of Old Julfa (Armenia) famed for its mercantile community, to his capital city of Isfahan. He built them a semi-autonomous enclave named New Julfa and even granted them a monopoly on the valuable Iranian silk trade.[7] The New Julfan merchants controlled the Persian silk trade which travelled through their community network as far west as Cadiz on the Atlantic Ocean and in the east to India, Southeast Asia, and China. Armenian settlements were not just located in important port cities in the Indian Ocean and the Mediterranean but also along caravan routes.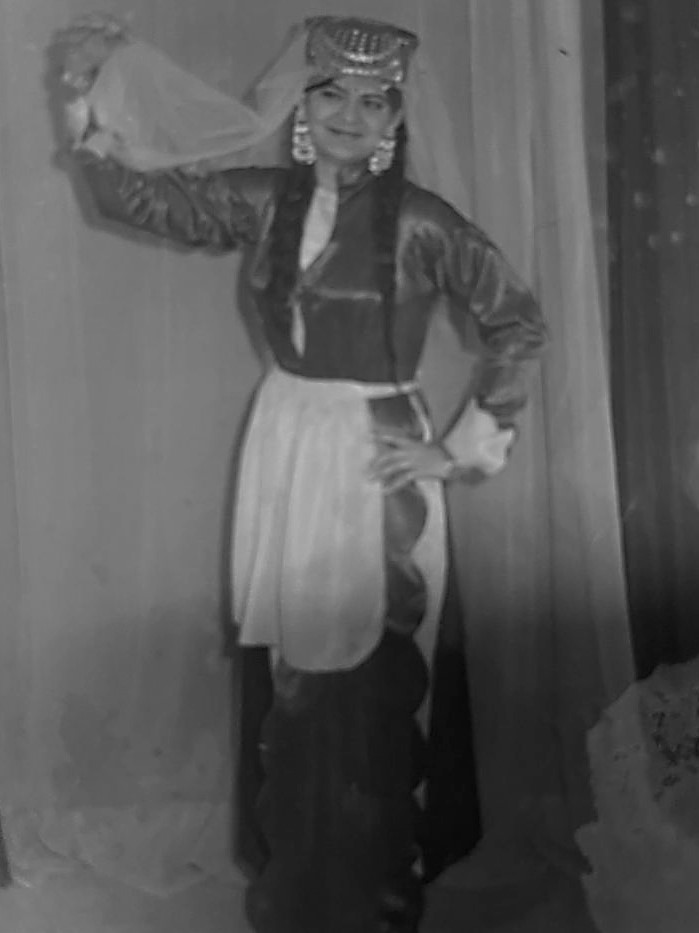 (A young Zabel dressed in a traditional Armenian outfit)
Some Armenians had begun to migrate to India, settling mainly at first in Mughal cities like Delhi, Agra, and Surat but with trading opportunities in colonial enclaves like Madras, Calcutta, and Bombay.
Armenian migration to India accelerated during the terror and extortionary taxes imposed during Nadir Shah's two visits to Isfahan in the winter of 1745 and 1746.[8] Their intrepid negotiating, linguistic, and trading skills were welcomed in Surat, and the EIC co-opted them to navigate the Indian hinterland and act as their merchant-diplomats with local rulers. The EIC astutely leveraged the Armenian global trading network when it negotiated a 1688 deal with Surat's Armenian merchants, aimed at getting them to relocate to Bombay, the Company's new outpost. It gave them the privilege to carry their Indian and Persian goods aboard the Company's ships from Bombay directly to Europe.[9] For the Armenians, it also meant using the less circuitous and expensive routes via Bandar Abbas, Turkey, and Aleppo.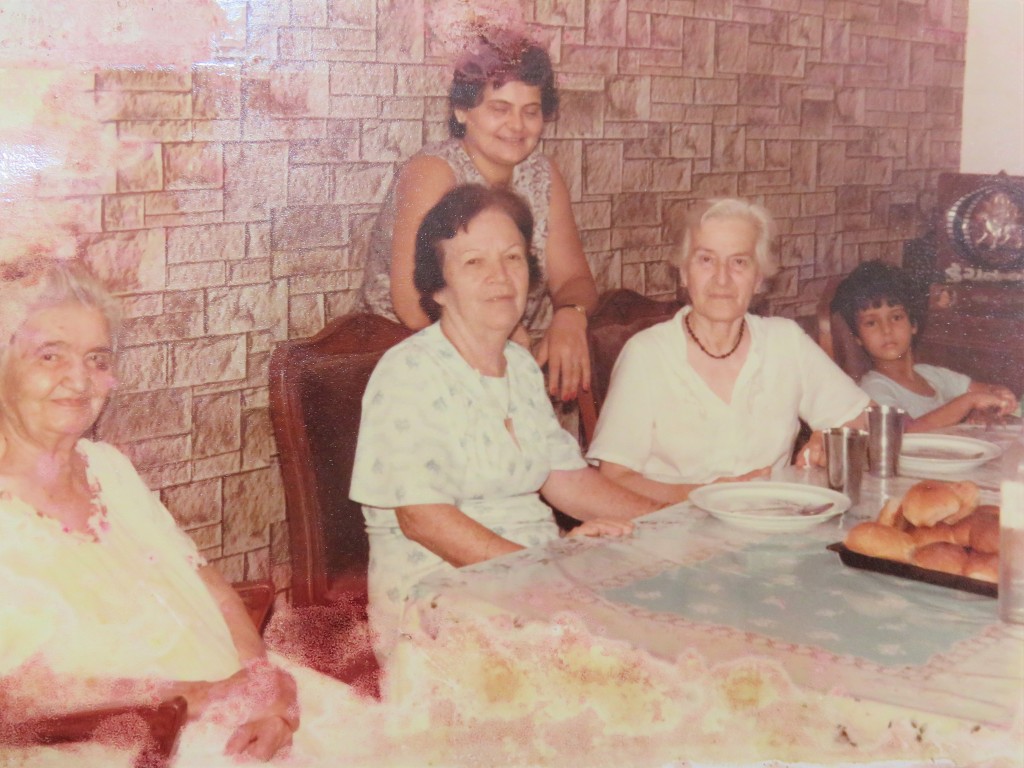 (Members of Bombay's Armenian community at a tea party 40 years ago)
By 1813 there were 105 Armenians residing in Bombay, among them the famous merchant Khoja Arratoon Apcar.[10] Sadly, this number had dwindled to 30 in 1889. [11] The Armenians were always small in numbers in Bombay, Calcutta was their major settlement on the subcontinent.
Not all Armenians were in business; many were professionals, while some followed humbler callings. Most 20th-century settlers like Zabel Joshi and the locally well-known American Armenian expat (late) Nuvart Mehta settled in Bombay after marriage.[12] Though Armenians were a people[13] without a nation from 1375 to 1991, their national identity was reinforced through the religious, cultural, educational, and social institutions that they built wherever they settled, usually in small numbers. Markers of nationhood like the Armenian language and script, calendar, and music were woven into the rhythm of community life everywhere through the establishment of churches and schools. In turn, this was regulated by the spiritual authority of the Holy Catholicos of all Armenians who resided in Etchmiadzin, Armenia.[14]
Armenians added a rich dimension to Bombay's multi-cultural milieu. Traditional Armenian dishes like dolma[15], sarma[16] , kofta, and kichra are part of the festive table along with katah (a bread-like cake), baklava, seasonal fruits, dried fruits and nuts (chestnuts in Beirut).[17] The sounds of traditional Armenian folk music is making a resurgence in Mumbai, through the melodious four-stringed Kamancheh[18] played by musician Lila Bunyadian, a professional musician in the Hindi film industry and an exponent of her country's music who settled here three years ago.
Bunyadian is also among the many Armenian women married to Indians. They are discovering Mumbai's rich Armenian history whilst trying to make the city their home. Their presence has brought back a bit of Armenia to Mumbai.
Sifra Lentin is Bombay History Fellow, Gateway House.
This article was exclusively written for Gateway House: Indian Council on Global Relations. You can read more exclusive content here.
For permission to republish, please contact outreach@gatewayhouse.in
© Copyright 2022 Gateway House: Indian Council on Global Relations. All rights reserved. Any unauthorised copying or reproduction is strictly prohibited.
References
[1] Medows Street is often misspelt as 'Meadows' or 'Meadow'. This street was named after General Sir William Medows, Governor of Bombay and Commander-in-Chief Bombay, 1788-1790. Medows once occupied a large house as C-in-C on the corner of this Street which extends from Mahatma Gandhi Road (Esplanade Road) to V.B. Gandhi Marg (Forbes Street). Medows Street itself has been renamed Nagindas Master Marg.
[2] Armenia was the first country to adopt Christianity as a state religion as early as 301 C.E. under the guidance of St. Gregory the Illuminator. What distinguishes the orthodox churches from others like the Catholic is that they celebrate Christmas on 6 January as per the old calendar, and their churches do not have idols but have images like that of the Last Supper.
[3] An inscription on a stone slab at the base of this Church's alter reads in translation: "In the name of Apostle Peter during the Patriarchate of H.H. Lucas Catholicos of all Armenians, by the Mr. Jacob of Hamadan to the memory of his parents Mr. Petrus, his father, and Zanazan Khatoon, his mother." This translation is taken from Johns, Jason, One Edifice Two Churches: The Armenian Church, Fort, Mumbai (Bombay, Bombay Explorer, 1994). The original church was repaired in 1801, as were its attached buildings, by Agah Jacob. This reference to attached buildings indicates that the original Church once stood amidst a larger courtyard than it possesses today.
[4]http://armeniancollege.edu.in/st-peters-armenian-church-of-bombay/
[5] One of Zabel's daughters is the Hindi film actress Tulip Joshi.
[6] According to one account, the Malankara Syrian Orthodox Church of India used the premises of the Armenian Church even before the first Syrian Orthodox Cathedral was constructed in Dadar, Bombay, in 1938. This Church was given to the Syrian Orthodox Church in India by the visiting Armenian Catholicos as a sign of "Inter-communion" on 3 March 2007. Johns, Jason, One Edifice Two Churches: The Armenian Church, Fort, Mumbai (Bombay, Bombay Explorer, 1994), p. 5.
[7] This monopoly was overturned a few years later by Shah Abbas II but it did not affect the Armenian merchants' monopoly on the Persian silk trade.
[8] Aslanian, Sebouh David, From the Indian Ocean to the Mediterranean: The Global Trade Networks of Armenian Merchants from New Julfa (USA, University of Californian Press Berkeley and Los Angeles, 2011), p. 204.
[9] This offer to carry Persian silks and Kerman wool was on the condition that these goods be brought first to Bombay, and it was available only on the EIC's own investments in Persian manufactures and commodities made with these merchants. See Seth, Meshrob Jacob, Armenians in India from the Earliest Times to the Present (London, Luzac & Co. publishers to The India Office, 1897), pp. 282-83.
[10] Khoja Arratoon Apcar began his career with an Armenian trader in Bombay. In 1813, he founded the firm of Apcar & Co., which relocated to Calcutta in 1830. He was into shipping, the opium trade and owned collieries. He traded extensively with China and Manila. Ibid, p. 301.
[11] Seth, Meshrob Jacob, Armenians in India from the Earliest Times to the Present (London, Luzac & Co. publishers to The India Office, 1897), p. 299.
[12] Nuvart Mehta though known to be from the United States was born in Istanbul, Turkey. Her family immigrated to America when she was 10 years old. She was well-known in Bombay's local history circles, a member of the Bombay Local History Society, and would host a Christmas high tea every year on 6 January for her friends and local history enthusiasts. Mehta died in 2012.
[13] The overseas Armenian population is estimated to be eight million even today vis a vis Armenia's population of three million. https://worldpopulationreview.com/countries/armenia-population
[14]Etchmiadzin Cathedral is to the Armenians what Vatican City is for the Catholics.
[15] Dolmas are vegetables like eggplants, zucchini, and bell peppers which are stuffed with meat, rice, and vegetables. While Sarmas are meat and rice wrapped in leaves, like vine leaves.
[16] Sarma is grapevine leaves filled with meat and rice. Khichra as its name suggests is a specialty similar to the slow-cooked Indian meat, lentils and rice dish of the same name.
[17] For Easter, an Armenian specialty is baked Katah (or Gata), a cake that is akin to sweet bread, and painted Easter eggs, where eggs are hard-boiled first before painting them.
[18] The Kamancheh is also claimed by Turkey, Iran, and Azerbaijan as their own. It is very popular in all four countries.