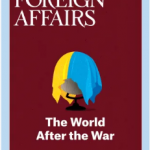 In late June 2021, satellite images revealed that China was building 120 intercontinental ballistic missile (ICBM) silos on the edge of the Gobi Desert. This was followed by the revelation a few weeks later that another 110 missile silos were under construction in Hami, in Xinjiang Province. Together with other planned expansions, these sites amount to a dramatic shift in the country's approach to nuclear weapons. For decades, China maintained a relatively small nuclear force, but according to current U.S. intelligence estimates, that arsenal is now on track to nearly quadruple, to 1,000 weapons, by 2030, a number that will put China far above any other nuclear power save Russia and the United States. Nor does it seem likely that Beijing will stop there, given President Xi Jinping's commitment to build a "world class" military by 2049 and his refusal to enter into arms control talks.
It is hard to overstate the significance of this effort. In developing a nuclear arsenal that will soon rival those of Russia and the United States, China is not merely departing from its decades-old status as a minor nuclear state; it is also upending the bipolar nuclear power system.
ANDREW F. KREPINEVICH, JR. is a defense policy analyst and senior distinguished fellow at the Centre for Strategic and Budgetary Assessments.
This article appeared in the Foreign Affairs 2022 May/June edition.
It is republished here with permission.
This article was originally published by Foreign Affairs. You can read the rest of the article here.
You can read exclusive content from Gateway House: Indian Council on Global Relations, here.
Copyright © 2022 by the Council on Foreign Relations, Inc.