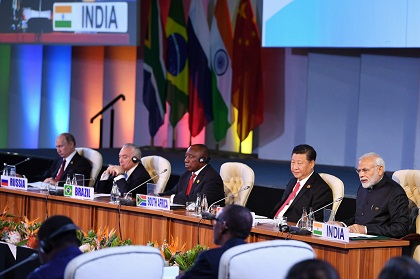 BRICS has grown in influence in its first decade but is still far from achieving its initial goals
From 26-28 September, Brussels-based think tank, Friends of Europe organised an online brainstorming on global security issues called Debating Security Plus 2017. As part of this, Gateway House moderated the discussion on hybrid and asymmetric warfare. Below is the summary of that discussion, from the final report of the Debating Security Plus.
India and Brazil have declared inclusive development an imperative and have engineered creative solutions to meet their developmental challenges. But both also face many obstacles to equitable development. Can the upcoming BRICS Summit in New Delhi help drive a new development agenda?