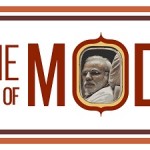 ---
2015
May
China
India and China signed 24 agreements during the visit, highlighting the eagerness of Chinese financial institutions to invest in India. The two countries also signed deals worth $22 billion, mainly on infrastructure investment and renewable energy.
Modi's interaction with Chinese internet and telecom companies such as Alibaba, Huawei and Xiaomi are indicative of the role e-commerce is likely to play in the bilateral and the growing global presence of Chinese services companies, a space traditionally mastered by India.
Important geoeconomic issues such as collaboration in AIIB, One Belt-One Road (OBOR) and APEC received surprisingly little attention during the visit. Instead, the Chinese fervently pursued the Bangladesh-China-India-Myanmar corridor, likely due to their inclination to include it in OBOR in the near future.
Mongolia
Modi's visit to Mongolia was the first by an Indian prime minister. Situated between China and Russia, Mongolia is strategically important. The two countries signed 13 agreements, with India agreeing to extend a $1 billion credit line to Mongolia for development of infrastructure and dairy cooperatives.
Mongolia, which has significant reserves of uranium, can potentially be a stable supplier of nuclear fuel for India.  However, Mongolia has not started mining uranium yet – it could be a few years until it is possible for the country to be a supplier.
South Korea
India and South Korea signed 7 agreements during Modi's visit, mainly on security and infrastructure development. South Korea agreed to invest $10 billion to develop power generation capacities, railways and smart cities in India.
Modi invited investments in shipbuilding, including LNG tankers which India needs in order to scale-up imports of natural gas. However, South Korean firms will need to share their shipbuilding know-how, which they have been reluctant to do in the past.
April
France
Two major deals were signed during Prime Minister Modi's visit to France – the purchase of Dassault Rafale jets and the set-up of six units of Areva's Evolutionary Pressurised Water Reactors (EPR) in India. The decision to purchase 36 Rafale jets from France will strengthen the Indian Air Force's squadron. Aspects of the strategic relationship such as counter-terrorism and exchanges within the armed forces will also be further bolstered by the deal.
Germany
Make in India was the theme for Modi's visit to Germany, where over 300 Indian companies participated in the Hannover Messe. Among the world's largest industrial technology trade fairs, at this high-visibility event Modi demonstrated energetic salesmanship, pitching India as an attractive investment destination.
Canada
Modi's visit to Canada was the first standalone bilateral visit to the country by an Indian prime minister in over 40 years. The key focus of the visit was nuclear energy – the two countries announced a $350 million deal for Canada's Cameco Corp. to supply 3,220 metric tonnes of power to India's reactors over the next 5 years. The deal with Canada is part of a larger approach that includes a deal with Australia, to secure stable supplies of nuclear fuel for India.
Afghanistan
President Ashraf Ghani made his first visit to India much later than anticipated. Ghani, who is still searching for options, started off his presidency by placing his eggs in the Pakistani basket.
He visited Pakistan, China, the UK, Saudi Arabia and the U.S.  before coming to India which had raised concerns that he had de-prioritised New Delhi in his voyage of discovery. However, Prime Minister Modi welcomed Ghani in April 2015 with warmth befitting an old friend, especially since New Delhi knows that it enjoys a depth of support among different sections of Afghan society.
March
Indian Ocean countries: Sri Lanka, Mauritius and Seychelles
Modi's visit to Sri Lanka highlighted the importance of the bilateral relationship and India's enhanced focus on its maritime strategy, especially given the island nations' strategic location. While the two countries signed numerous agreements in February, the Comprehensive Economic Partnership Agreement is yet to be concluded.
In Mauritius and Seychelles, Modi signed bilateral agreements whereby India will develop sea and air transportation facilities in both countries. These facilities could become a major strategic asset for India in any future naval confrontation.
February
Sri Lanka
President Maithripala Sirisena's visit to India marked a re-balancing of Sri Lanka's bilateral relationships which had tilted towards China under Mahinda Rajapaksa's government. Of the four agreements signed during the visit, the ones on defence, security and civil nuclear cooperation emphasised an upgrade in the strategic elements of the bilateral. The civil nuclear agreement currently deals with the training of Sri Lankan officials by India, and creates an eco-system for Sri Lanka to be able to build its own nuclear energy plants in the future.
On the cultural side, the inclusion of Sri Lanka in the Nalanda project was an important signal of the two countries' shared Buddhist history. However, there was noticeably no discussion about the repatriation of over 1,00,000 Sri Lankan Tamil refugees, scattered across over 100 government-run camps in Tamil Nadu.
January
USA
President Obama's visit as the chief guest for India's Republic Day celebration was laden with symbolism but also delivered tangible results.
By signing the Joint Strategic Vision for the Asia-Pacific and Indian Ocean, India acknowledged a shared interest in acting as a counterweight to China in the U.S.'s policy of rebalancing Asia. The visit put the bilateral relationship on a higher trajectory and towards qualitatively closer cooperation in Asia.
The renewal of the 10-year '2015 Framework for the U.S.-India Defense Relationship' is significant as it will activate technology transfer, co-development, and co-production. The operationalisation of the India-U.S. nuclear agreement was announced the technical details and legal safeguards of the political understanding are still unclear.
2014
December
Russia
In Delhi, President Vladimir Putin and Modi signed three key energy agreements, with nuclear co-operation at the centre. This re-established Russia as a trusted friend and partner for India in defence supplies and nuclear technology. Ten more nuclear power reactors will now be built in India with Russian assistance over the next 20 years.
November
Modi met the ASEAN leaders in Naypyidaw, and announced a shift in emphases from India's 'Look East' policy to the more active 'Act East' policy. He underlined the importance of regional connectivity and made specific recommendations to improve ASEAN-India relations such as the  establishment of a special purpose vehicle for project financing, building information highways, and inviting ASEAN countries to participate in India's "Make in India" initiative.
G20
The G20 Summit in Sydney resolved to raise global GDP growth by 2% (or by $2 trillion), increase employment opportunities (especially the number of women in the global workforce), introduce transparency in tax laws, and harmonise reporting standards across jurisdictions. Modi brought up the issue of black money, which was translated into a reference in the final G20 communiqué about the repatriation of undisclosed incomes stashed abroad.
Among the five agreements signed, the accord on social security is of greatest relevance to India.  It ensures that the social security payments made by Indian professionals working in western nations are repaid when they leave permanently.
Australia
The day after the G20 meeting, Modi commenced a bilateral meeting in Australia with his counterpart Abbott. In the defence sector, the establishment of a Framework for Security Cooperation will position Australia as India's closest security partner in the region.
As in New York City, Modi's address to the Indian diaspora at a stadium in Sydney was a festive gathering. It underlined his government's emphasis on mobilising people of Indian origin abroad and exhorting them to serve of their homeland in whatever capacity they can.
Fiji
Modi became the first foreign leader to address the parliament in Fiji. The country's approach to Indians has evolved since they were disenfranchised in the 1980s to the present day when the Constitution provides equality for all. The prime minister pledged India's support to the region by setting up a $70 million line of credit along with a number of other agreements including announcing a visa on arrival for citizens of Fiji and 13 other Pacific island-countries.
At the 18th South Asian Association for Regional Cooperation (SAARC) Summit in Kathmandu, there were high hopes on Modi to promote an agenda of increased regional connectivity to promote growth in the entire region.
But the political enfeeblement of Pakistan did not permit for all the goals to be met. Pakistan finally signed the SAARC Framework Agreement for Energy Cooperation (Electricity), but was unable to acquiesce to the agreements on rail and road connectivity—all the more unfortunate because Pakistan has minimal rail and road connectivity with and through India to the rest of SAARC.
October
Vietnam
During strategic partner Vietnam's prime minister Nguyen Tan Dung's visit to India this week, seven agreements were signed,  the most critical being the sale of four naval patrol vessels to Vietnam, and an oil exploration agreement between ONGC and PetroVietnam.
September
Shortly after Modi marked 100 days in office, the visit of Australian Prime Minister Tony Abbott to India culminated in the signing of the agreement on Cooperation in the Peaceful Uses of Nuclear Energy which will allow us to buy uranium from Australia.
China
The month saw Chinese President Xi Jinping travel to India as well. The outcome was one of historic proportions in the economic arena. China promised to invest $20 billion in India over the next five years. Around 30 MoUs were signed across a spectrum of sectors including industrial parks and railway modernisation, and several agreements were signed between Indian and Chinese private entities as well as banks.
Despite the appearance of bonhomie, the lack of trust in the bilateral was evident. Fundamental differences on the border were starkly highlighted by the face-offs between troops at Chumar and a "civilian confrontation" at Demchok in Ladakh while Xi was in India. Strangely, Xi himself chairs the Central Military Commission and has to approve any military action.
USA
Modi made his maiden visit to the U.S., where he successfully repaired a bilateral that been suffering  neglect and discord over intellectual property rights, trade disputes, diplomatic butts  and business disengagement. Modi brought his domestic economic agenda to the fore—infrastructure development, sanitation and smart cities—and into the joint vision statement, published as an unprecedented joint Op-Ed in The Washington Post.
Demonstrating an understanding of American and Indian strengths, Modi and U.S. President Barack Obama made virtual, not physical, infrastructure-building and services the operating principle of the bilateral. The renewal of the 2005 Framework for the U.S.-India Defence Relationship for a further 10 years reflects this new technology-driven narrative.
In a dramatic meeting in New York, Modi urged the Indian diaspora to invest in India and demonstrate success—much in the way the government of Deng Xiaoping lured overseas Chinese investment into the country in 1978,
However there was little concrete progress on a number of crucial issues such as clean energy (export of American LNG) and climate change on which there were no concrete agreements. There was also no change on the visa issue which is of great importance to Indian IT companies.
August
Nepal
The overwhelmingly positive response of the Nepali people, media and parliamentarians during Modi's visit vindicated his policy of giving serious consideration to India's neighbours. He framed Nepali concerns respectfully, offered unconditional support, and publicly abjured interference in their Constitution-writing process. The $1 billion line of credit announced is crucial for Nepal, which does not have the financial muscle to invest in its own hydropower resources.
Modi's friendship with Prime Minister Shinzo Abe was evident in Tokyo. Optics apart, Modi had a job to do: secure investment from Japan. This came in the promise of $35 billion in manufacturing and infrastructure over the next five years. India will have to implement deep regulatory reforms to draw the maximum benefits from Japan's assurance of public and private investment.
Some hopes on the defence and strategic side remain are still incomplete, like the bilateral Agreement for Cooperation in the Peaceful Uses of Nuclear Energy, which were not completed during Modi's visit.
July
BRICS
At the 6th BRICS Summit in Fortaleza, Brazil, Modi had his first meeting with his counterparts in this powerful new grouping of leaders seeking to moderate western political and economic dominance, and  the New Development Bank was launched. The decision to locate the bank in Shanghai was a clear victory for China, but India did well too, as the first presidency of the new Bank is to vest with India. However it is not an equal compromise: location is permanent whereas the presidency is rotational.
India's big diplomatic victory was to secure an equal share in the Bank's initial subscribed capital of $50 billion, with equal voting rights among the five members.
June
Bhutan
The decision to make Bhutan Modi's first foreign destination, was unconventional, but it re-emphasised the primacy of the neighbourhood in his world view.
In his address to Bhutan's Parliament, Modi strategically inverted a conventional idea: instead of saying that "strong and prosperous small neighbours" are good for India, he argued that a strong India will benefit the neighbourhood.
May
Modi's invitation to the leaders of the eight SAARC countries to his swearing-in ceremony in New Delhi revealed what became one of the leitmotifs of his foreign policy—a focus on neighbours.
Reetika Joshi, Dev Lewis and Ashna Contractor are part of Gateway House's Outreach Team
This article was exclusively written for Gateway House: Indian Council on Global Relations. You can read more exclusive content here.
For interview requests with the author, or for permission to republish, please contact outreach@gatewayhouse.in.
© Copyright 2015 Gateway House: Indian Council on Global Relations. All rights reserved. Any unauthorized copying or reproduction is strictly prohibited