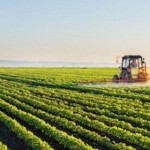 Abstract: There is a critical need to reconfigure the international financial architecture to meet sustainable goals. For making informed decisions on allocating resources for sustainable business and economic development, it will be essential to value the cost of natural capital. This practice is difficult since assigning a monetary value for quantifying natural inputs such as water, air, trees and climate is context-specific and requires data. Natural capital valuations can help in calculating the true cost of capital and thus differentiate sustainable projects from unsustainable ones. The G20 should encourage the development and adoption of processes, instruments and regulations needed for valuing natural capital.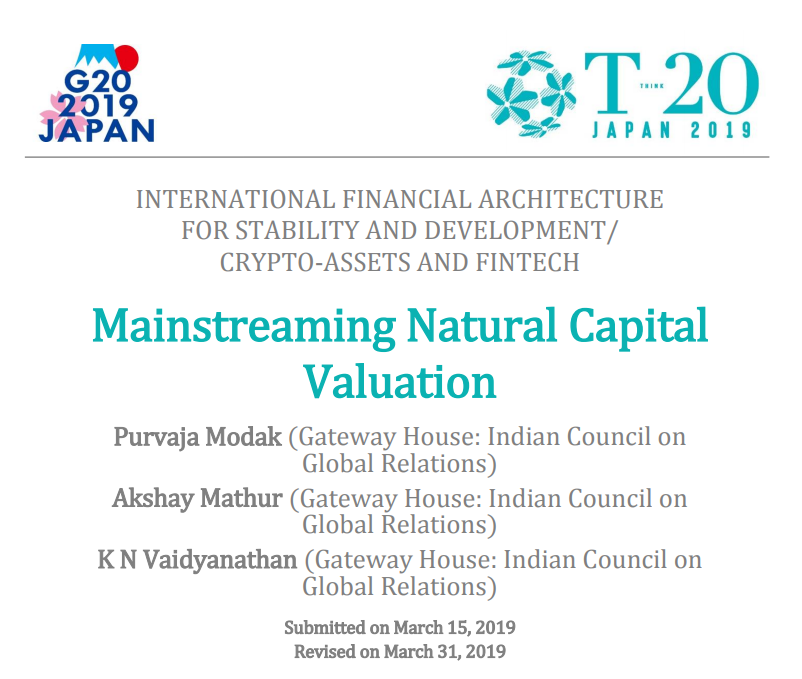 You can download the PDF version of  'Mainstreaming Natural Capital Valuation' on the T20 Japan 2019 website.
Purvaja Modak is Researcher, Geoeconomic Studies and Manager, Research Office at Gateway House.
Akshay Mathur is former CEO and Director of Research, Gateway House.
K.N. Vaidyanathan is Advisor and Adjunct Senior Fellow, Geoeconomic Studies, Gateway House. 
This paper was exclusively written by Gateway House: Indian Council on Global Relations for the Think20 Taskforce on 'International Financial Architecture for Stability and Development' under Japan's G20 Presidency in 2019. You can read more exclusive Gateway House content here.
For interview requests with the author, please contact outreach@gatewayhouse.in.