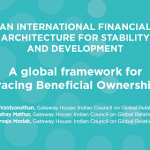 Abstract: The cross-border flow of payments, remittances, aid and investments is integral for globalisation. Ensuring transparency in such cross-border financial transactions is critical for the stability of the global financial system. A key goal for policy-makers has been the necessity to identify beneficial ownership in multi-country financial transactions to protect against money laundering, terrorist financing and tax evasion, which have besieged developed and developing countries alike. Existing global efforts on tracing Beneficial Ownership are insufficient since verification is limited to self-disclosures and by national regulations. What is needed is a global framework to enable data exchange, cross-referencing, tracing and analysis of data on crossborder financial transactions.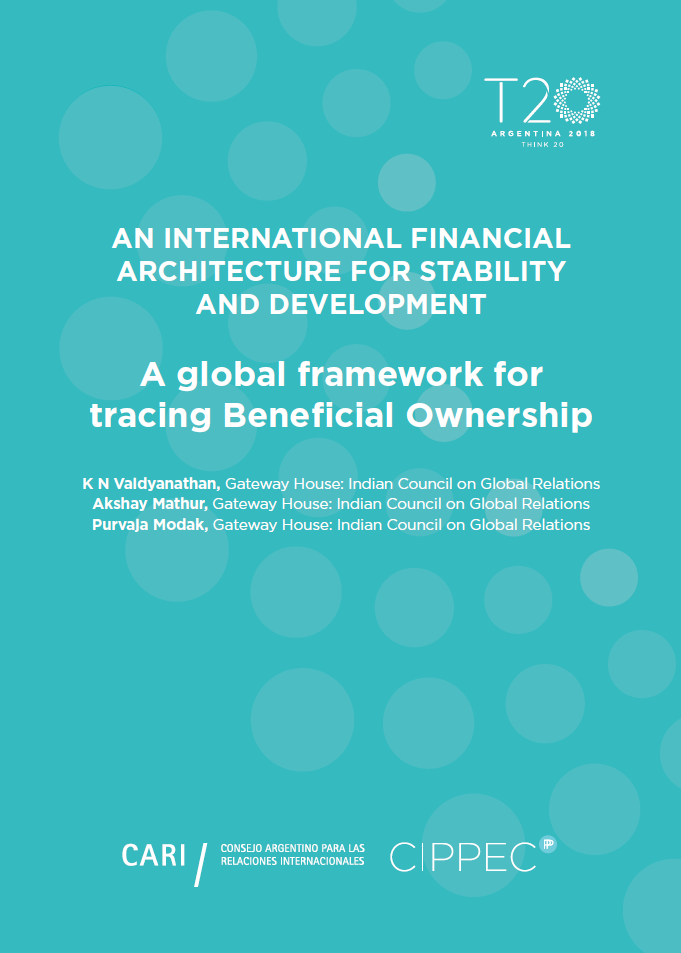 You can download the PDF version of  'A global framework for tracing Beneficial Ownership' on the T20 Argentina 2018 website.
K.N. Vaidyanathan is Advisor and Adjunct Senior Fellow, Geoeconomic Studies, Gateway House. 
Akshay Mathur is former Director of Research and Fellow, Geoeconomic Studies, Gateway House.
Purvaja Modak is Researcher, Geoeconomic Studies and Assistant Manager, Research Office at Gateway House.
This paper was exclusively written by Gateway House: Indian Council on Global Relations for the Think20 Taskforce on 'International Financial Architecture for Stability and Development' under Argentina's G20 Presidency in 2018. You can read more exclusive Gateway House content here.
For interview requests with the author, please contact outreach@gatewayhouse.in.