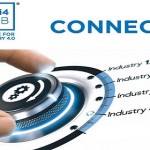 1. Introduction
The Centre for Industry 4.0 (C4i4), Pune, launched in December 2017, functioning under the aegis of the Make in India programme, is an organisation that aims to drive Industry 4.0 adoption in MSMEs (Micro, Small and Medium Enterprises), by providing a roadmap for digital transformation through consultancy services and skill development. This centre at Pune is part of a larger network, SAMARTH (Smart Automated Manufacturing and Rapid Transformation Hub) Udyog, which is a national initiative by the Department of Heavy Industries, Government of India. Apart from C4i4 Pune, the SAMARTH Udyog network comprises of four other centres across the country. These are located at IIT Delhi, IISc Bangalore, CMTI Bangalore and IIT Kharagpur. Each centre works on unique aspects of the Industry 4.0 ecosystem.
C4i4 Pune, specifically, promotes adoption of Industry 4.0 technologies through (1) various awareness and training programs, (2) technology demonstrations and (3) industry and academia collaborations; all aimed at handholding Indian manufacturing companies for subsequent implementation of Industry 4.0 technologies. It operates on a PPP (Public Private Partnership) model with approximately 75% funding from the government.
Industry 4.0 Readiness Assessment: A 'Joint Industry Survey' was undertaken by C4i4 and the Department of Heavy Industries (DHI) in collaboration with the Tata Strategy Management Group. The report recommended focussing Industry 4.0 implementation efforts in sectors and industries where both ease of implementation and impact on problem solving were high.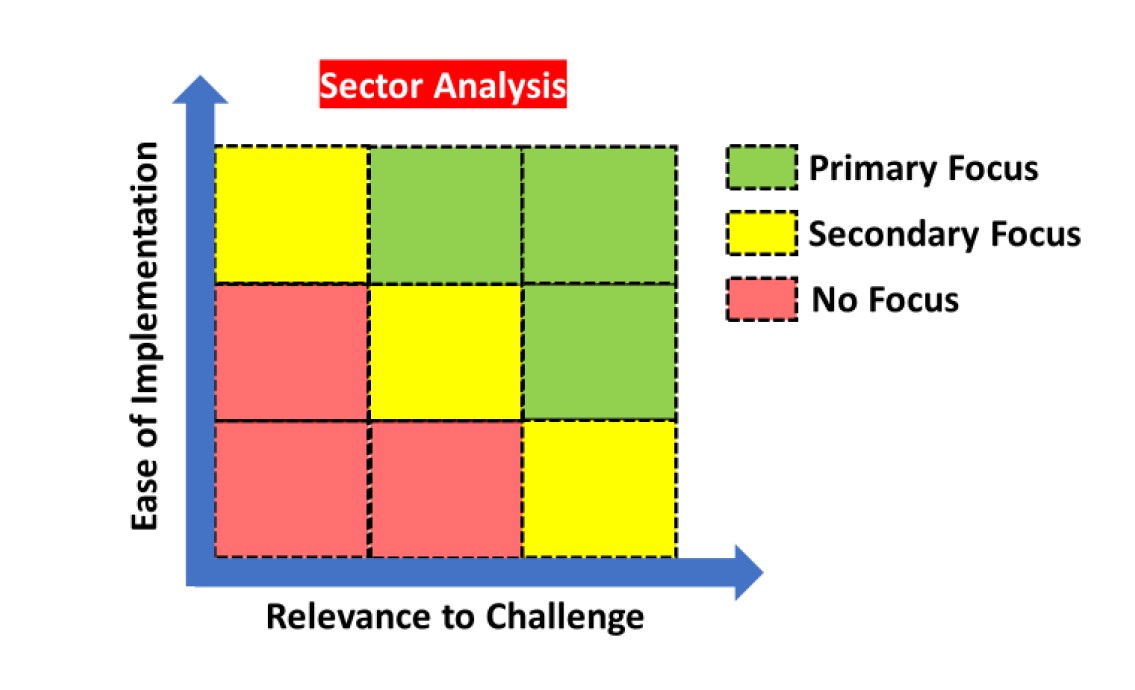 2. Methodology
Awareness Programmes: Collaborative programmes with Indian and foreign industry experts are run to intensify Industry 4.0 capability and awareness. These programmes are run at various locations but specifically target designated industry clusters in Pune, Delhi, Ahmedabad, Chennai, etc.
Demonstration Labs: On the basis of the 'Joint Industry Survey', C4i4 aims to facilitate an Industry 4.0 immersion experience for over 2000 companies within next three years. An inhouse Demonstration Lab has been setup with working prototypes, providing crucial insights on Industry 4.0 adoption and the impact on various value chains.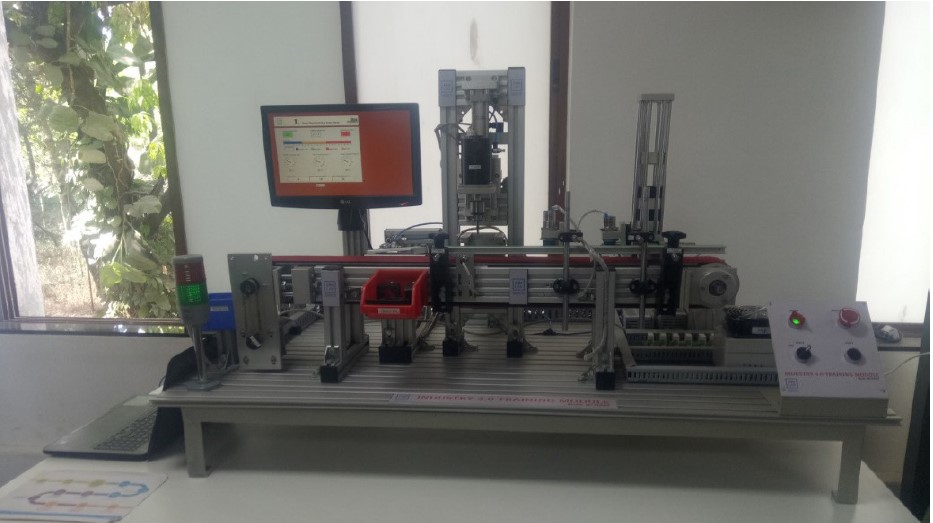 Skill Development: Skill development is targeted for industry, faculty and students. Industry: C4i4 provides enablement learning, model factory demonstrations, assessment and roadmap workshops, and implementation advisory for Industry 4.0 as part of its skill development goals for the manufacturing industry. This is done through initiatives such as the 'Are You Ready?' awareness workshops and the 90-day, training and mentorship 'Champions Program' among others.C4i4 Pune has also developed standard implementation advisories for SMEs involved in foundry, forging, plastic moulding, quality management and process operation monitoring. In addition, they have also developed a 'Digital Tool Kit' for the SMEs in the automobile industry.

Academia: Industry-academia collaborations focused on best industry practices, for inclusion in the training curriculum, aid in the up-skilling of faculty and students equally. A MoU has been signed with the Centre for Development of Advanced Computing (CDAC)for Industry 4.0 certification programmes, with the intention of further developing the skills of India's current and future manufacturing workforce.
Experience Centres: Experience centres are being set up in the College of Engineering, Pune, and other reputed colleges nearby manufacturing clusters in collaboration with industry to improve industry-academia synergy.

SMART 50: The digital transformation of MSMEs will vary on a case to case basis depending on the degree of automation required by each in various value chains. Dattatraya Navalgundkar, Director at C4i4 Pune, emphasises that 'MSMEs should adopt a menu-based approach for Industry 4.0 implementation. They must pick and choose technologies that can provide crucial business insights to deliver maximum ROI'. To help MSMEs with this, C4i4 Pune has developed the SMART 50 tool, which is a menu of 50 Use Cases, of Industry 4.0 technologies, linked to specific nodes in the value chain. This tool is useful guide for MSMEs to start their digital transformation journey.
Industry 4.0 Maturity Model (I4MM): C4i4 has also developed the I4MM as a tool to assist manufacturing organisations across all industries to identify their current state of Industry 4.0 maturity and readiness. The model helps enterprises, in formulating a comprehensive and sustainable digital transformation roadmap. The roadmap includes strategies for effective data capture and aggregation from external and internal sources, and finally for data intelligence to create valuable business insights.
3. Challenges
Many MSMEs and SMEs in India are still operating at a relatively low level of automation resulting in limited data collection. They must first resolve some basic 5S issues (Sort, Set in Order, Shine, Standardize and Sustain) internally, before attempting an Industry 4.0 transformation.
4. Key Findings
Early Drivers of Industry 4.0 for MSMEs: MSMEs should target external value chains first, by utilising commercially available Industry 4.0 tools in the e-commerce and logistic sectors.  Batch and continuous manufacturing MSMEs will be the early beneficiaries of Industry 4.0 solutions as compared to those involved in process and discrete manufacturing. This is because they rely on an established Bill of Material (BOM) and defined work processes in the form of assembly lines, while process manufacturing relies on a process formula.
Start Small: MSMEs intending to digitally transform their internal value chains, should adopt a 'Start Small' philosophy. Optimal utilisation of commercially available technologies is important to conserve resources, especially for organisations lacking in a robust IT infrastructure. Such an approach will not only keep the cost of transformation low, but also usher in faster implementation and ROI. Pilot projects can be built as a proof-of-concept and implemented in localised value chains. Scaling of pilot projects should be undertaken only in cases where they demonstrate direct impact on the problem.

Menu Based Approach: Any Industry 4.0 solution for SMEs has to be India specific, as Indian SMEs operate in an ecosystem that has unique challenges and opportunities as compared to more industrialised countries. Using a menu-based approach such as the one developed by C4I4's SMART 50 tool, can be beneficial for SMEs to correctly select Industry 4.0 solutions that help address specific value chain challenges, for swift and impactful solutions.
Commander Amrut Godbole is Fellow, Indian Navy Studies Programme at Gateway House.
Manjeet Kripalani is Executive Director and co-founder, Gateway House.
Sagnik Chakraborty is Former Researcher, Cybersecurity Studies Programme at Gateway House.
This case study is a part of Gateway House and India EXIM Bank's study, 'Digital Manufacturing in India'. You can read exclusive content here.
For interview requests with the author, or for permission to republish, please contact outreach@gatewayhouse.in.
© Copyright 2021 Gateway House: Indian Council on Global Relations. All rights reserved. Any unauthorized copying or reproduction is strictly prohibited.