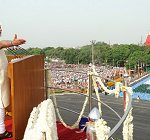 The Narendra Modi government has been hyperactive in the foreign policy arena in these first 100 days. The new government wants to overturn the Congress and Nehruvian consensus that has dominated India's foreign policy thinking, and the way the world has viewed India.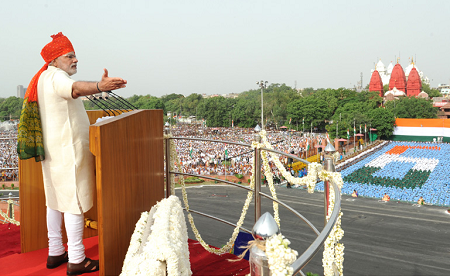 South Asia
By inviting all the SAARC heads to his swearing-in ceremony, Modi signaled his intent to focus on the neighbourhood.
The Modi-Sharif bonhomie at the swearing-in ceremony raised hopes that the quality of interaction between the two neighbours would change. But Pakistan is imploding, so India should direct its energies to strengthening ties with the other SAARC countries.
Modi's decision to make Nepal and Bhutan his first foreign policy stops must be followed up as both countries have massive hydropower potential.
India should push through the Teesta water-sharing accord and the Land Boundary Agreement, as well as undo the damage caused by communal rhetoric on illegal immigrants from Bangladesh.
The Sri Lanka government has made positive overtures by releasing Indian fishermen and sharing intelligence on LeT operatives. However, India must reiterate that the Thirteenth Amendment to the Sri Lankan constitution is the basis for ending the discrimination faced by Sri Lankan Tamils.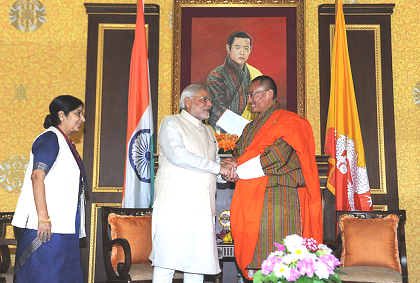 India-Nepal: a Himalayan opportunity
Amit Bhandari, Energy & Enviornment Studies Fellow, underlines how Modi's announcement of hydropower being a key area of synergy in the India-Nepal bilateral will help India solve its electricity shortage. Read More
Raising the bar on India-Myanmar ties
With a 1600-kilometre-long shared border, and a maritime boundary in the North East, Myanmar is critical to India's Look East policy. Wasbir Hussain, executive director of the Centre for Development and Peace Studies, highlights how India has to look beyond the China bogey in order to find ways to truly consolidate ties with Myanmar. Read More