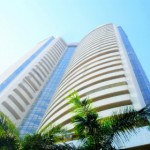 As Prime Minister Narendra Modi completes one year in office, a sense of despondency pervades the customary reviews that ritually accompany such an event. Rumblings of discontent have emerged from various stakeholders, including Corporate India. But it is the stock markets that seem to have taken the lead in signalling disappointment with his performance.
The bellwether index S&P BSE Sensex, comprising 30 stocks, has witnessed a major erosion in values over the past few weeks. From its all-time peak of 29,681.77 points achieved on January 29, 2015, the Sensex hit a low of 26,599.11 on May 7: a sharp drop of 3082.66 points (or 10.38%) in slightly over three months.
The capital market's rebuff is symbolic: it tries to aggregate what's going on in different parts of the economy and transmits its sentiment through one single number. And going by its recent behaviour, there seems to be plenty that is wrong, or perceived to be wrong.
Foreign portfolio investors, an influential investor segment in the capital markets, are a visibly disgruntled lot and they have been letting off steam by selling en masse. In the first 10 trading days in May (till May 18), FPIs were net sellers to the extent of $2.306 billion. FPIs enjoy disproportionate influence over Indian capital markets, primarily because they bring larger volumes to bear than domestic institutions. Low retail participation in the capital markets — either directly or indirectly — also keeps Indian markets shallow.
Tax uncertainties
These FPIs decided to head for the exit because of continuing tax uncertainty. Finance minister Arun Jaitley's 2015-16 Budget had unequivocally clarified that tax will not be levied on the capital gains of FPIs in the current year. But, unfortunately, there was no assurance that past cases won't be re-assessed. And, true to form, tax authorities sent notices to various FPIs to pay up for past gains. That precipitated widespread resentment, with some FPIs even going to court and, of course, venting their spleen by selling Indian stocks.
The minister, presumably rattled by the exodus and the bad publicity all this was generating, has gone out of his way to placate FPIs. Apart from putting all reviews and fresh cases on hold, he resorted to the time-tested stalling tactic: he appointed a committee. In effect, he has kicked the can down the road and bought some time. This incident also illustrates how FPIs have emerged as a crucial constituency, with an uneven share-of-voice.
Unsatisfactory corporate results is the other reason why Sensex is volatile. Many companies — especially in the mid-cap segment — have reported disappointing results for 2014-15, signifying that demand for goods and services continues to remain weak. A report in Mint has highlighted how Q4FY15 sales of 142 companies included in BSE-500 (and for which results were available) has grown at the slowest pace in 16 quarters since Q1FY11.
This is evidence that the economy is still far from recovery. The Index for Industrial Production has grown by only 2.8% during 2014-15. Consumer durables manufacturing contracted by 12.5% during the year, compared with 2013-14, signifying the lack of purchasing power in the economy.
Matters have been made worse by the unseasonal rain in many parts of the country this year, destroying hectares of standing crop, which typically comes to the farm markets in April. This is likely to further dampen demand for consumer goods in the rural areas. The stock markets are also trying to capture this trend.
Oil prices fall opportunity lost
One can argue that this is sheer bad luck and the government cannot be held responsible for this catastrophe. While that is true, it is also a fact that the government didn't rush to reap the dividends of fortuitously low oil prices when it came to power. Since then oil prices have climbed 50%, spooked by the continuing West Asian crisis and some shale oil wells in USA shutting down.
There could be another charitable explanation for the unusually turbulent Sensex: that expectations from PM Modi might have raced way ahead of reality, especially after the depressing paralysis that gripped the economy in UPA-II's second term. The common beef (pun intended) is that even the current BJP-led government has plumped for incrementalism, rather than bold policy measures they had promised.
There are two sides to this debate and both can be deemed valid. But, what is undeniably true is that the stock market has already started discounting PM Modi's premium, even before he completes a full year in office. And, though the Sensex is still up 14.78% from where it was a year ago — it closed at 27,687 on May 18, 2015, compared with 24,121.74 on May 16, 2014 — it seems that market participants have already watered down their expectations and moderated their hopes about a magical, almost fantastical, turn-around in the economy.
Rajrishi Singhal is Senior Geoeconomics Fellow, Gateway House. He has been a senior business journalist, and Executive Editor, The Economic Times, and served as Head, Policy and Research, at a private sector bank.
This article was originally written for TheWire.in 
For interview requests with the author, or for permission to republish, please contact Reetika Joshi at joshi.reetika@gatewayhouse.in or outreach@gatewayhouse.in 022 22023371.
© Copyright 2015 Gateway House: Indian Council on Global Relations. All rights reserved. Any unauthorized copying or reproduction is strictly prohibited.