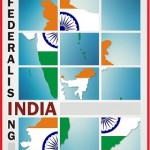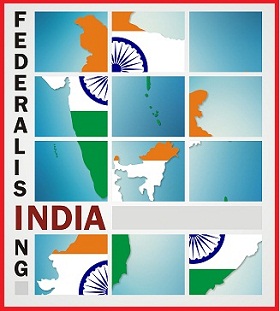 Political systems are the focus of intense interest and debate in 2014, particularly, as Arab countries experience massive turmoil while confronting long-standing dictatorships. In our own neighborhood, the absence of strong and stable political systems has resulted in persistent internal conflict in Afghanistan and Pakistan.
Therefore, as we celebrate our 68th Independence Day, Gateway House decided to examine the different forms of federalism, and their ability to absorb change through the creative reworking of centre-state equations. Prime Minister Narendra Modi – whose rise can be attributed to a successful outcome of federalism – advocates "cooperative federalism" as the best means to take India towards stability and progress. So we asked our in-house experts, as well as external commentators, to share their views in this special compilation titled Federalising India.
Although the Indian Union is not strictly a federation, the nature of the Constitution is flexible enough to accommodate the ethnic, linguistic and regional aspirations of communities. Therefore from the moment of independence when there were only 14 states we have just witnessed the birth of the 29th  – Telangana.
Even in older and wealthier democracies, social and technological changes throw up new challenges that affect the smooth functioning of governments. For example in the United States, the two-party system is finding it difficult to accommodate changing public expectations, as its 200-year-old federal institutions struggle to evolve.
Brazil, on the other hand, has followed a more de-centralised federal model, giving greater powers to municipalities than to the states. An approach India has attempted through the Panchayati Raj Bill which has shown promise in some parts of the country, but is yet to achieve the success of Brazil in alleviating local problems.
However the equation between the centre and states in India is now rapidly changing. The process gathered speed as the dominance of the Indian National Congress party started eroding. States also began to demand a greater reallocation of resources, central schemes to be customised to state-specific needs, and for the formulation of national policies through a more consultative process. A setback has been in the area of security. India has not been able to confront the challenges of terrorism effectively, because some states have been more recalcitrant than others to adhere to centrally controlled security structures.
The objective then is to ensure a balance between the powers of the centre and those of the states so that the system does not end up in a tug-of-war leading to the centre turning dictatorial, or states becoming hostile, and threatening to break away.
Going forward, we need to imagine a more dynamic concept of time to view territory, rather than perceiving of it as fixed space, to address the challenges that inevitably arise with economic development in a globalised world. Beliefs – political and spiritual – must adapt to the needs of the time. And therein lies an explanation for the strength of India's federalism. Less structured as it is, it is this characteristic that has enabled it to withstand challenges and changes that have weakened less flexible systems.
– Gateway House Team
On this Independence Day, we present to you a compilation titled Federalising India.
 TABLE OF CONTENTS
1. Indian union and American federalism – Neelam Deo
2. A renewed federalism of consonance – Baijayant 'Jay' Panda
3. How far away is fiscal federalism? – Rajrishi Singhal
4. Telangana: born of historic fissures – Srinivas Chokkakula
5. Counter-terrorism and federalism – Sameer Patil
6. Federalism, swaraj and Brazil – R. Viswanathan
7. Federalism for the Arab Republics? – Talmiz Ahmed
8. Flexible federalism – Shiv Viswanathan
This compendium of essays was written exclusively for Gateway House: Indian Council on Global Relations. 
For interview requests with the author, or for permission to republish, please contact outreach@gatewayhouse.in.
© Copyright 2014 Gateway House: Indian Council on Global Relations. All rights reserved. Any unauthorized copying or reproduction is strictly prohibited