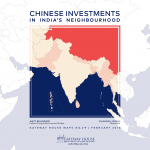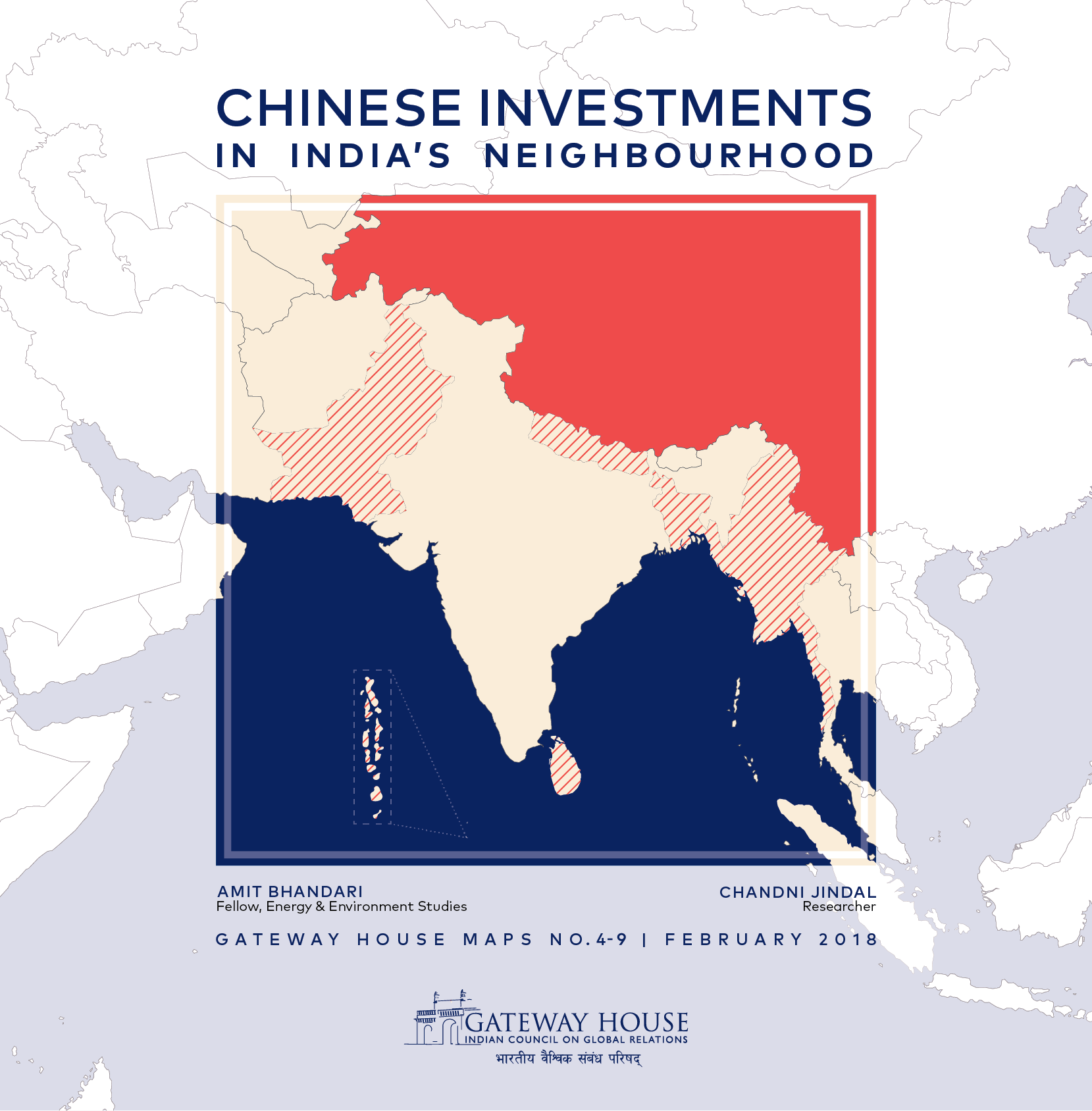 India and the world have watched China's growing investment in Asia and beyond with a mix of awe and apprehension. The unprecedented scale of these investments, which are concurrent with Beijing becoming more aggressive in pursuing territorial and maritime claims, reflects their significance beyond economics and commerce; they are reshaping political arrangements both within these countries and regionally.
Most of the investments are part of the Belt and Road Initiative (BRI), a plan begun under President Xi Jinping to create a Sino-centric global trading network and sphere of influence. For India, this is a matter of interest and concern – especially since the centrepiece of the BRI is the massive China-Pakistan Economic Corridor (CPEC) which can make Pakistan a regional hub with increased access to the energy fields of central Asia.
The growing economic and political influence of Beijing in India's neighbourhood cannot be fully understood without a solid base of information. Gateway House has launched a major, year-long visual research and analytic exercise to collect this information, concentrating initially on six of India's neighbours in South Asia. This report and the maps that accompany it present the outcome of this ongoing research.
Key Conclusions
In the past decade, China has invested or committed more than $150 billion in the economies of Bangladesh, the Maldives, Myanmar, Pakistan, Nepal and Sri Lanka. China is now the largest overseas investor in the Maldives, Myanmar, Pakistan and Sri Lanka.
Chinese penetration is the highest in the two economies that flank India – Myanmar and Pakistan – where Chinese money is bolstering governments that face international isolation due to human rights violations and terrorism respectively.
Bangladesh, the most vibrant economy in India's neighbourhood, is least dependent on China.
China's playbook is clear: It first enters as a military supplier, then cultivates and partners with local elites, provides modern infrastructure with deferred payments, and entrenches itself.
Chinese investment is concentrated in hard infrastructure – power, roads, railways, bridges, ports and airports. In most cases, the contractors building these projects are Chinese. In many cases, the only capital available to fund the

se

projects is also Chinese.
Beyond hard infrastructure, China is thinking geoeconomics. It is investing in the financial systems of these countries. Beijing has taken stakes in the Dhaka and Karachi stock exchanges and cultivated a Yuan trade between China and Pakistan. It is establishing China-based courts for arbitration of BRI disputes. Clearly, Beijing seeks to create new rules, governing business and financial systems in the region – changes that could cement its dominance in India's neighbourhood.
The Maldives: Investments Undermine Democracy
With large investments in local infrastructure and tourism, China has become a key player in Maldivian politics. View the map
Pakistan: A Reckless Mortgage
The China-Pakistan Economic Corridor is a strategic play by China disguised as an economic corridor. It may bring some economic benefits to Pakistan in the short run, but will almost certainly cost the country – and India – a big political price in the long run. View the map
Bangladesh: Controlling Financial Infrastructure
China's investment in Bangladesh's stock exchange gives Beijing a chance to shape the financial architecture of the most vibrant economy in India's neighbourhood. View the map
Sri Lanka: Debt-trapped
China has replaced India as Sri Lanka's biggest economic partner. It is gaining control of Sri Lanka's ports, which can give it leverage over India's external trade. View the map
Nepal: Exploiting the Elite
Nepal has historically enjoyed close economic ties with India. But as with other countries in India's neighbourhood, Chinese investment is leading Nepal to tilt towards China. View the map
Myanmar: Resisting Chinese Primacy
While most Asian countries studied by Gateway House are moving toward greater dependence on China, Myanmar is moving in the opposite direction. View the map
Mapping China's global telecom empire
This version of the Gateway House Map on China's Expanding Global Telecom Empire identifies some more telecommunication assets — optic-fibre and satellite ground stations — that Beijing is working on in South and Central America, Africa, Myanmar, the Indian Ocean Region and mainland China besides the existing ones, such as the Pakistan East Africa Cable Express (PEACE). It shows the direction China's investment is taking, its diplomatic overtures and the larger geopolitical implications of its growing telecom empire. View the map
This book is available from Gateway House, please send requests to membership@gatewayhouse.in
Amit Bhandari is Fellow, Energy and Environment Studies at Gateway House
Chandni Jindal is Researcher at Gateway House
Visualized and mapped by Debarpan Das
You can read more Gateway House content here.
For interview requests with the authors please contact outreach@gatewayhouse.in.
© Copyright 2018 Gateway House: Indian Council on Global Relations. All rights reserved. Any unauthorized copying or reproduction is strictly prohibited.