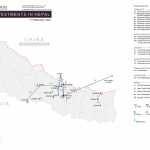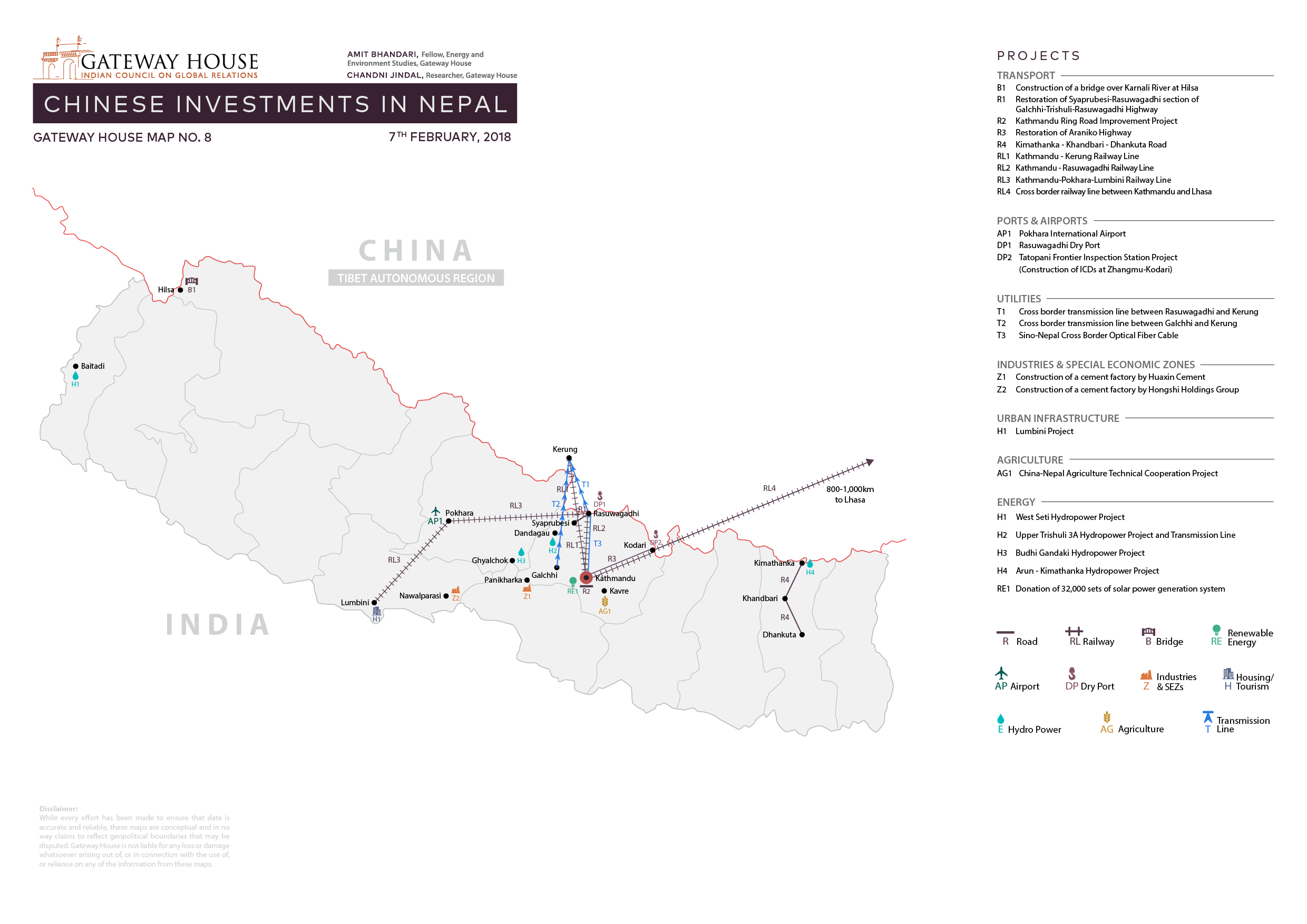 Nepal has historically enjoyed close economic ties with India. An open border and the large number of Nepalis in the Indian army testify to the two countries' economic and social proximity. But as with other countries in India's neighbourhood, Chinese investment is leading Nepal to tilt towards China.
China is pursuing virtual and physical connectivity with Nepal. It is already linked via an optic fibre cable, and proposes to build a railway line, connecting Kathmandu with Lhasa. This will restart the Nepal-Tibet trade, which was shut off following China's occupation of Tibet in 1959.
Over the last five years, China has exploited the anti-Indian sentiment among the Nepali elite. By engaging these elite as local partners in its investments, China has promised investments for hydropower plants, cement factories, an airport and several railway lines in Nepal. A China-backed foundation also proposes to spend $3 billion to convert Lumbini, the birthplace of Lord Buddha, into a 'cultural zone' – to the consternation of India.
Nepal's government is willing to do business with China in part because India has failed to help it develop its infrastructure, especially its abundant hydropower resources.
China, with its strong track record of implementing projects, may be able to execute where India has not. Nepali elite hostility toward India has exacerbated because of its support for greater participation by politically weak groups, such as the Madhesis, who are Nepalis of Indian origin. India was accused of blockading Nepal and withholding essential supplies of fuel during the 2015 Madhesi agitation, creating the perception of India as a bully which does not deliver.
Chinese investment in Nepal raises two key concerns. First, large-scale investments can  change the politics of Nepal, as it has in other countries, like the Maldives. Second, Nepal has an open border with India, which is a conduit for large-scale smuggling of  Chinese goods and has  harmed India's small-scale industry. Better physical connectivity between Nepal and China will only facilitate this on a greater scale.
This map is part of a larger book on Chinese Investments in India's Neighbourhood. To see the project description and place an order for the book, please click here.
Amit Bhandari is Fellow, Energy and Environment Studies at Gateway House
Chandni Jindal is Researcher at Gateway House
Visualized and mapped by Debarpan Das
This map was exclusively developed by Gateway House: Indian Council on Global Relations. You can read more exclusive content here.
For interview requests with the author, or for permission to republish, please contact outreach@gatewayhouse.in.
© Copyright 2018 Gateway House: Indian Council on Global Relations. All rights reserved. Any unauthorized copying or reproduction is strictly prohibited.