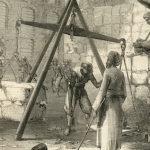 This is the first of a three-part series. Read the second part of the series here.
The turn of the 21st century has seen a dramatic upswing in the India-Japan bilateral, which has been upgraded to a Special Strategic and Global Partnership in 2014[1] from a Strategic and Global Partnership (2006). This enhancement is intended to jointly tackle changed global geopolitical and economic dynamics, triggered largely by an irredentist China and, more recently, an inward-looking United States. The rapport and friendship that Indian Prime Minister Narendra Modi and his Japanese counterpart Prime Minister Shinzo Abe share have given a further impetus to bilateral ties, particularly stronger economic engagements.
Japanese banks, firms and companies (some with a Bombay legacy) are not only more active, but also visible in Mumbai, Bangalore and New Delhi[2]. In Mumbai, the metro rail project, underwritten by Japanese Overseas Development Assistance,[3] is everywhere as it snakes its way through the innards of the city.
This presence is reminiscent of the once sizeable Japanese businesses and expatriate population (about 3,000 at the turn of the 20th century) in British India. Bombay then was a hub for the export of Indian yarn and cotton to Japan. From the 1890s, short staple Deccan cotton from the city's hinterland was the main commodity of export from Bombay, and colourfully printed, cheaply priced Japanese textiles the main imports, rivalling both local and British-made ones.[4] It was around this trade that an entire ecosystem of Japanese trading firms, two shipping companies, banks and the Association of Japanese Cotton Buyers was established in the city.
Early inroads into Japan
Bombay's trade with Japan began ten years before the Meiji Restoration (1868), when the powers of the Imperial Japanese Emperor were restored after more than two and a half centuries (1603 to 1867) of dominance by military dictators known as the Tokugawa Shoguns.[5] Imperial Japan under the Shoguns had chosen national seclusion from the rest of the world and only permitted Dutch and Chinese merchants to trade through its southern port of Nagasaki.[6]
In 1858, with a much weakened Shogunate in charge, the western powers, led by the United States of America, were demanding access to Japanese ports and markets, which resulted in Japan signing its first Treaty of Amity and Commerce[7] and opening the ports of Nagasaki, Yokohama and Shimoda[8] to foreign traders that year.
Initially, Japan's external trade was dominated by British, European and American trading firms, along with the already established Chinese. Japanese raw silks, teas, handloom textiles, paper, copper, coal and iron were exported, while Chinese, U.S. and Indian cotton yarn, mill-made cloth, woollens and other manufactures were imported.
Bombay's big mercantile firms –  like the Tatas, the two Sassoon companies –  and many smaller merchants too, with branches in Chinese port cities, like Canton (Guangzhou), Shanghai and Hong Kong (which was ceded to the British in 1842) now simply extended their Bombay-China networks into Japan. E.D. Sassoon & Co. was among the first to open a branch in Yokohama soon after the 1858 treaty.[9]
By the 1890s, Japan's external trade saw the entry of the big Japanese firms, like Mitsui Busan (Mitsui Trading Company),[10] which began carrying a greater part of this trade from the period just before the First World War (1914 to 1918).
Japan in Bombay
The entry of Mitsui Busan in 1893 into Bombay was followed the next year by the establishment of Japan's first official mission[11] in India, headed by Consul Dargoro Goh. The Yokohama Specie Bank (YSB) opened its first agency (it became a branch in 1900)[12] in the city also in 1894.
The 1890s were also a time when increasing amounts of raw (ginned) cotton – as different from just cotton yarn – from Bombay's mills, was exported to Japan. This shift was due to the growth in the number of Japanese spinning mills, the first of which was the Osaka Spinning Mill (1888) which began producing superior yarn –  compared to the foreign imports for Japan's textile mills, centred in Kobe-Osaka.[13]
This was a turning point, as now, Japan began looking to India and the Asian markets to sell its enormous surplus of finished cloth.
In Bombay, the cotton purchases of Japanese trading firms like Mitsui, Nippon Menkwa Kabushiki Kaisha (Japan Cotton Trading Co. Ltd.)[14], Gosho Kabushiki Kaisha Ltd. and Toyo Menkwa Kaisha Ltd., were financed by a mix of foreign chartered banks (led by the Hong Kong and Shanghai Banking Corporation) and Japanese banks (largely YSB),  which worked with the Bank of Bombay's rural branches and even native shroffs (bankers) in the cotton hinterland.
In the early years, Japanese buyers contracted for their cotton consignments through foreign trading houses, but soon ventured into the cotton-growing areas themselves to contract for the crop directly with farmers [15] [16] in the states of the Deccan Plateau,[17] namely, today's southern Gujarat, central Maharashtra, Karnataka and Tamil Nadu. By 1922-23 they dealt with 30% of India's cotton exports, even selling it in Europe and China.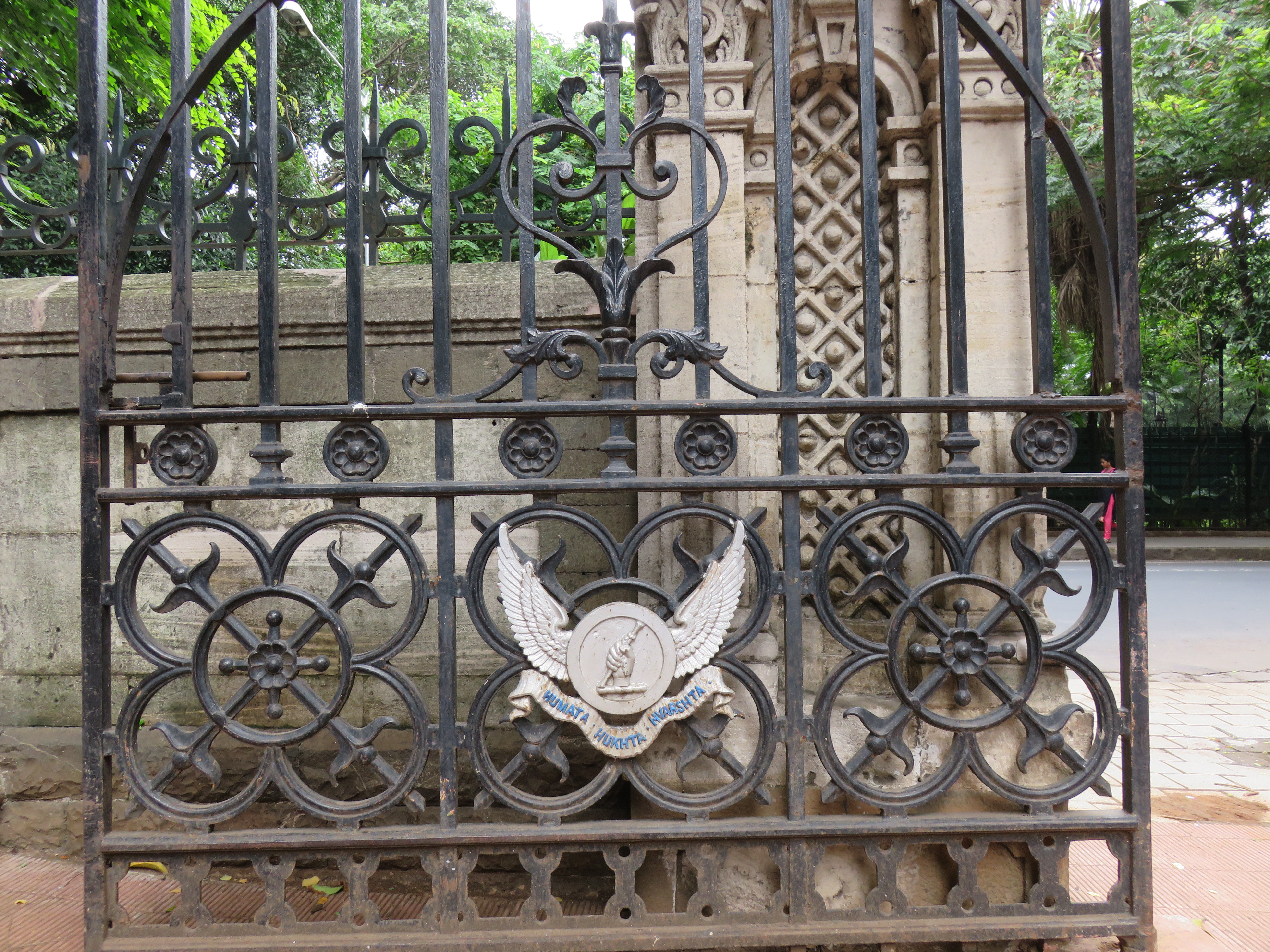 ­­An early Indo-Japanese business collaboration was that between Jamsetjee Nusserwanjee Tata, the founder of the Tata Group of companies, and Nippon Yusen Kaisha or Japan Mail Steamship Co. Ltd. It was aimed at breaking, what Jamsetjee termed, an Indian Ocean shipping 'cartel' led by the Peninsular & Oriental Steam Navigation Company (P&O), the London-based shipping behemoth.
During a visit to Japan in 1893, Jamsetjee Tata negotiated a collaboration with Nippon Yusen Kaisha (NYK) shipping company, plying two cargo ships (Annie Barrow and Lindisfarne) on the Bombay-China-Japan route, both flying the flag of Tata Lines, while NYK plied two of theirs. The cost was competitive: as against P&O's rate of Rs 19 per cubic tonne, Tata Lines charged Rs 12.[18]
This unleashed a freight war, with P&O slashing its rates to Rs 1.8 per tonne and making the unusual offer of carrying cotton goods to Japan free of cost. Loyal customers were given additional rebates.[19] Most of Bombay's mill-owners gradually withdrew their shipping contracts with Tata Lines. But the Japanese Cotton Buyers' Association stood by him. Yet, Tata incurred a loss of Rs 1 lakh and decided to close Tata Lines after only a year of operations. His Japanese partner, Nippon Yusen Kaisha, thrived, becoming the first Japanese shipping line to establish itself on this lucrative route.
Probably the first Japanese investment in the city's textile industry was that of Toyo Menkwa in a local syndicate, headed by the nationalist Marwari trader Anandiram Podar in 1926. The Toyo Poddar Cotton Mills Ltd. was the first manufacturing facility in the city to leverage Japanese textile technology and management ethics as against an all-pervasive British one.
The outbreak of the Second World War brought these nascent joint ventures between Indian and Japanese businesses to an abrupt end, India then being under British colonial rule.
Business between the two countries resumed with the visit of a Japanese trade mission to purchase cotton in 1948. This was soon followed by a number of Indo-Japanese joint ventures with private partners like Pilot Fountain Pens (1954), Taiyo Fisheries (1954), Eagle Flasks (1955) and Asahi Glass (1956). Japan changed its development model in 1955, prioritising heavy industries (like iron and steel) and chemicals. Its business activities moved from Bombay to Goa – iron ore exports to Japan peaked in the 1960s – and later Delhi, with the 1980s joint venture between Suzuki Motor Corporation and the Indian government assuming prominence. More recently, Bengaluru has been attracting Japanese hi-tech companies to its own businesses and start-ups.
Mumbai is not far behind, with Japanese banks (Mitsubishi UFJ Group Bank) and companies opening operations in the city because of the large infrastructure projects. Hopefully, this will restart a virtuous cycle of investments and keep up the continuum of ties to Bombay that date back to the 19th century.
Sifra Lentin is Adjunct Fellow, Bombay History Studies, Gateway House.
This is the first of a three-part series. Read the second part of the series here.
This article was exclusively written for Gateway House: Indian Council on Global Relations. You can read more exclusive content here.
For interview requests with the author, or for permission to republish, please contact outreach@gatewayhouse.in
© Copyright 2019 Gateway House: Indian Council on Global Relations. All rights reserved. Any unauthorized copying or reproduction is strictly prohibited.
References
[1] The Embassy of India in Japan, 'Bilateral briefs', Accessed on 18 March 2019,< https://www.indembassy-tokyo.gov.in/bilateral_brief.html>
[2] New Delhi and Bangalore are major hubs for Japanese businesses with a significant Japanese expat population, where a century ago Bombay and Calcutta were the nodal cities.
[3] Japan International Co-operation Agency (JICA) along with Mumbai Metro Rail Corporation Ltd. (MMRCL), a joint venture between the Indian government and the Maharashtra state government, are executing the Mumbai Metro Line-3 project (MML-3). The MML-3 project is estimated to cost Rs 23,136 crore.
Accessed on 17 March 201, <https://www.mmrcl.com/en/project/project-funding>
[4] This led to friction between countries (including India) in the Imperial Customs Union and Japan during the years 1926-1934. The mill industry of Bombay and Ahmedabad along with Lancashire's began seeking tariff protection from imports of Japanese cloth. As a retaliation Japan imposed tariffs on imports of pig iron from India. This was finally resolved with an understanding (Indo-Japanese Trade Protocol) in 1934 which brought down tariffs on Japanese cloth from 75% to 50%.
[5] The Tokugawa Shoguns subjugated feudal fiefdoms by establishing centralised rule in Japan. Their capital city was Edo (today's Tokyo).
[6] The Tokugawa Shogunates' concern with political stability in Japan also meant that they feared foreign ideas and potential military intervention by European powers. They were acutely aware that the colonial expansion of Spain and Portugal in Asia had been made possible by the work of Catholic missionaries, hence the Shoguns came to view the missionaries as a threat to their rule. Measures to expel them from the country culminated in the promulgation of three exclusion decrees in the 1630s, which effected a complete ban on Christianity. In issuing these orders, the Tokugawa Shogunate officially adopted a policy of national seclusion. From 1633 onward Japanese subjects were forbidden to travel abroad or to return from overseas, and foreign contact was limited to a few Chinese and Dutch merchants who were still allowed to trade at the southern port of Nagasaki.
[7] The Island of Hong Kong was ceded to the British under the Treaty of Nanking in 1842. It was only on 1 July 1997  that Hong Kong was handed back to the Peoples Republic of China.
[8] This first treaty was with the United States, is known as the Harris Treaty and was signed aboard the USS Powhatan in Edo Bay on 29 July 1858.
[9] Overy Richard, The Times Complete History of the World (London, Harper Collins, Eight Edition Reprint 2011), p.197.
Jackson, Stanley, The Sassoons (London, William Heinemann Ltd., 1968), p. 24.
[10] One should not confuse the current Mitsui & Co. Ltd. India, as being a continuation of the old Mitsui & Co. in British Bombay, as legally both firms are separate entities.
[11] Consul Goh in his letter of introduction to the Governor of Bombay on 4 December, stated that the Consulate was located at 9 Churchgate Street (Fort).
[12] Nishimura Shizuyu, Toshio Suzuki and Ranald Michie, edited, The Origins of International Banking in Asia: The Nineteenth and Twentieth Centuries (United Kingdom, Oxford University Press, 2012), p.181.
[13] Japanese mills enjoyed a higher labour productivity, low costs, finer counts of cloth and a currency weighed in its favor
[14] Nippon Menkwa Kabushiki Kaisha was headquartered in Osaka. The Bombay office was located in Nippon Building on Outram Road.
[15] The Tommen and Nichimen firms by 1918-19 had a mix of Japanese and Indian employees who went into the cotton growing regions to buy and have the raw cotton ginned (cleaned) and baled, and then transported to the city for shipping to Japan. The process involved a mix of financial instruments to underwrite it that ranged from forward contracts from the Japanese mills, letters of credit, bills of exchange and even the local Hundis, IOUs or bills of exchange. It appears that these two firms conducted the inland purchases for the Japanese firms in Bombay.
[16] Tikekar, Aroon, A Century of Ties: Bombay And Japan (Bombay, The Consulate General of Japan in Bombay, 1994), p.11.
[17] The Deccan Plateau of India has black volcanic soil, which is ideal for growing cotton.
[18] Tata Lines' reduced freight charges – as compared to P&O and others – for cotton, yarn, cloth and opium varied between 29 and 47%.
[19] These 'loyalty rebates' were given to customers after they signed an undertaking that they had never been interested in any shipment carried by Tata Lines during that year.