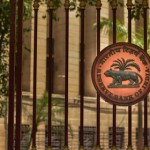 The services sector is the most dynamic and fastest growing sector in the global economy, accounting for two-thirds of global output, one-third of global employment and approximately one-fourth of global trade. India is already a leading exporter of services, contributing to 3.4% of the world's total services exports: its services trade as a percentage of GDP is close to 12% compared to 5.6% for China and 6.8% for the United States.
Unlike the familiar trade in goods, which are tangible and therefore monitored at border check posts for the application of tariffs and duties, services are intangible and difficult to monitor. For instance, when architecture services are provided over email by an Indian company to a European infrastructure developer, there is no government intermediary in the process to enforce regulations.
Therefore, a key driver for the services trade is having a national regulatory framework to govern service providers. This includes designing and enforcing rules on service providers engaged in services trade.
The World Trade Organization (WTO) has been working on establishing provisions for trade in services since the General Agreement on Trade in Services (GATS) was introduced in 1995. In order for the service to be equitably traded, the WTO has published five regulatory provisions for each services sector to enable cross-border trade in services. These are: i) licensing requirements; ii) licensing procedures; iii) qualification requirements; iv) qualification procedures; and v) technical standards.
To assess India's readiness for trading in services, Gateway House analysed India's regulatory framework, its ability to enforce the WTO requirements, and the implications of the regulatory framework on India's current services trade.
India's services sector regulators can be classified into three kinds of systems:
mature regulators, established by an act of parliament, typically seen in sectors such as telecom and financial services;
sectors, such as information technology, with no regulator, but are regulated by business chambers, such as the National Association of Software and Services Companies (NASSCOM), on specific issues; and
disaggregated regulators, established by an act of parliament or government policy but whose powers are split across agencies.
The table below summarises the three systems:
| | | |
| --- | --- | --- |
| Regulatory system | Services Sector | Regulatory authority, capacity, capability |
| Mature regulators | Telecom, financial services | Regulated by official institutions; established by act of parliament; empowered to enforce all five WTO provisions |
| No regulator | Information Technology, software services | Regulated by de facto regulators, such as business chambers on specific issues. Generally, follows global or self-imposed industry norms |
| Disaggregated regulators | Education, healthcare | Regulated by de jure institutions, but powers are split horizontally across agencies or vertically between central, state and local governments. |
Trade in services is high for sectors with mature, official regulators. Business and professional services such as legal, accounting, and architecture – all of whom have specialised regulators – accounted for $73.98 billion of total services trade in 2017. Similarly, telecom, computer and information services accounted for $86.34 billion of total services trade in 2017. The telecom sector is governed by established regulators, such as the Telecom Regulatory Authority of India (TRAI), while financial services has a long history of regulatory competence with institutions, such as the Reserve Bank of India (RBI), the Securities and Exchange Board of India (SEBI) and Insurance Regulatory and Development Authority of India (IRDA).When the regulatory system described above is mapped to India's trade in services, the results show that regulatory competence has a direct bearing on the intensity of trade in the specific services sector.
Trade in services is also high for sectors without regulators. This can be seen with the IT sector in India which dominates services trade but has no formal, official regulator in place. NASSCOM, the industry chamber for IT, represents the sector as the de facto regulator on specific regulatory issues such as data and cybersecurity.
Trade in services is low for sectors governed by disaggregated regulators whose powers are split horizontally across agencies or vertically between central, state and local governments. For instance, the regulatory powers in the education services sector are split across multiple regulators, namely,­ the University Grants Commission (UGC), the All India Council for Technical Education (AICTE) and the National Council for Technical Education (NCTE). The presence of multiple regulators in the education sector in India has led to overlapping, and often irrelevant, regulations, curtailing institutional autonomy. This has implications for students and teachers as it affects decisions related to course curriculum, salaries, appointments, fees, etc.
For India to grow its services trade, it will have to prepare its domestic regulatory institutions for international engagement. In 2017-2018, India's services exports[1] amounted to $195.09 billion while India's services imports[2] amounted to $117.52 billion, providing a healthy surplus for the nation.
But India's exports are largely dominated by information technology when India has a competitive advantage in other increasingly sought after services industries also, such as healthcare. India can explore trade in healthcare services, such as telemedicine, medical tourism, FDI in healthcare services, and movement of doctors and nurses.[3] This will require India to improve its regulation of the healthcare sector as is being currently attempted with the establishment of the National Medical Commission for supervising healthcare education and practice.
With an appropriate domestic regulatory system in place, India will be better positioned to negotiate bilateral and multilateral services trade agreements which require cross-border regulatory cooperation. For instance, India already has FTAs with Japan, South Korea, Malaysia, Singapore and the Association of South East Asian Nations (ASEAN), which include services-related commitments. It is negotiating agreements with Canada, Australia, New Zealand, Indonesia, and the EU.
However, India only has a handful of Mutual Recognition Agreements (MRAs). MRAs enable countries to recognise one another's certifications and standards. This saves firms and professionals from reapplying for licenses in the foreign country to conduct business. The lack of these agreements has constrained India from meeting its potential in the services trade. Where MRAs exist, there is no data being collected to gauge success. India has an MRA with Singapore on nursing, with Ireland, Australia and South Africa on accounting services, and with the UK on actuarial science. Many more such agreements are required to enable trade in other services, such as legal, healthcare, and finance that depend on effective regulation.
There is also an opportunity for India to co-develop the emerging multilateral framework on services trade at the WTO. At present, the only sector-specific guidelines developed by the WTO is for accounting services. India can co-develop specific guidelines for other services sectors, such as telecom, and on cross-cutting issues, such as free flow of data (in conjunction with G20). India's 2016 proposal at the WTO for a Trade Facilitation Agreement in Services (TFS)[4] has specifically supported the WTO's regulatory provisions for domestic regulation to facilitate services trade and encourages member countries to engage in MRAs. Developing a model for sector-specific MRAs can be on India's agenda for its G20 presidency in 2022.
In addition to studying the capacity of Indian regulators to enforce the five WTO executive powers mentioned above, a full assessment of the judicial and legislative powers of the domestic regulatory institutions is also necessary to accurately gauge India's competence and capacity for international regulatory cooperation.
This exercise will have to be conducted by the commerce ministry for sub-national regulatory bodies operated by state and city administrations as well. For instance, the licensing requirements of the State Pollution Control Board (SPCB) or the State Electricity Regulatory Commission (SERC) will also have to comply with the WTO.
The key to successful regulation of services is data – of which there is very little in India. While developing its regulatory strengths, a database can be established for India's internal services trade, as also for trade services data with our bilateral trade partners by mode of supply. (This is currently captured on an ad hoc basis for IT exports by India's central bank.) India can then contribute meaningfully to the classification of services sectors and sub-sectors across global databases and national reporting authorities.
A comprehensive assessment of India's regulatory system or current trade in services will lead to recommending and implementing domestic measures to boost India's services trade with the world.
Akshay Mathur is former Director of Research, Gateway House.
Purvaja Modak is Researcher, Geoeconomic Studies Programme, Gateway House.
This article was exclusively written for Gateway House: Indian Council on Global Relations. You can read more exclusive content here.
For interview requests with the author, or for permission to republish, please contact outreach@gatewayhouse.in.
© Copyright 2020 Gateway House: Indian Council on Global Relations. All rights reserved. Any unauthorized copying or reproduction is strictly prohibited.
References
[1] Ministry of Commerce & Industry, "Year Wise Services Trade Data Financial Year 2016-17 – 2018-19″, Government of India,
https://www.indiaservices.in/Service-Trade-Data
[2] Ministry of Commerce & Industry, "Year Wise Services Trade Data Financial Year 2016-17 – 2018-19″, Government of India,
https://www.indiaservices.in/Service-Trade-Data
[3] Chanda, Rupa and Pralok Gupta, 'Domestic Regulations and India's Trade in Health Services: A Study of Hospital and Telemedicine Services', in Aik Hoe Lim and Bart De Meester, eds., WTO Domestic Regulation and Services Trade: Putting Principles into Practice (New York, Cambridge University Press, 2014), pp. 254-269.
[4]'Communication from India – Trade Facilitation from Agreement for Service', World Trade Organization, 23 February 2017,
https://docs.wto.org/dol2fe/Pages/SS/directdoc.aspx?filename=q:/S/C/W372.pdf