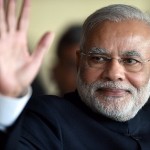 The East Asia summit, the G20 summit, the India-Australia bilateral summit, and a bilateral visit to Fiji are all part of Prime Minister Narendra Modi's diplomatic calendar in November 2014, which concludes with the SAARC summit in Kathmandu, Nepal at the end of the month. Neelam Deo, Director, Gateway House, comments on the geopolitical significance of the upcoming bilateral and multilateral dialogues for India.
The complete analysis is available here.
Statement:
"Since taking office in May 2014, Prime Minister Modi has strategically engaged with key South Asia neighbours like Nepal, Bangladesh, Sri Lanka, and Pakistan, and major powers like U.S, China, Japan, Russia and Brazil. The upcoming multilateral meetings in November 2014 will provide the opportunity to follow up on these meetings, and also demonstrate if Modi's outreach has improved global perceptions of India.
Economic diplomacy is central to groupings like ASEAN and G20. Modi's first stop will be the East Asia summit in Myanmar – an ideal opportunity for India to strengthen its Look East policy through expanded economic interactions and security partnerships in the Asia-Pacific region.
Trade agreements like the Trans-Pacific Partnership (TPP), led by the U.S, and Regional Comprehensive Economic Partnership (RCEP), which includes China but not the U.S, will be discussed in the upcoming summits. But India is currently included only in desultory discussions on the RCEP. India must make up its mind whether it wants to be in on trade agreements that could eventually replace the WTO.
Issues of terrorism and increased Chinese assertiveness will be discussed on the sidelines of the multilateral meetings in November, including the India-ASEAN and SAARC summit, even though China is not a member of the latter grouping."
For more information or interview requests, please contact Reetika Joshi at joshi.reetika@gatewayhouse.in.
Related work: