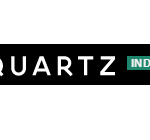 Prime minister Narendra Modi's second visit to the US must show that India can take the lead on major issues of the day and put substance in the declaration that it has graduated from a balancing to a leading power.
Ears around the world had perked up recently when a senior official spoke about India being a leading power at a public event. The India watchers were intrigued and hopeful, especially in the US capital where both the Democrats and Republicans have repeatedly said they have made a long-term bet on India.
Click here to read the full article on Quartz India.