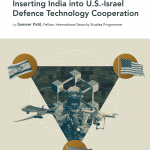 Over the last decade and a half, Israel and the U.S. have become India's top arms suppliers, and a robust defence partnership is underway. Beyond pure defence trade, Israeli and U.S. defence companies have participated in the 'Make in India' initiative, focusing on technology transfers and the co-development and co-production of technologies.
This is the moment for India to capitalise on these two critical, bilateral defence partners, and particularly the start-up innovation hubs of Silicon Valley and Tel Aviv. How can India insert itself into the U.S.-Israel defence technology cooperation corridor, and participate in the development of emerging technologies like quantum computing and artificial intelligence in defence? What benefit will the U.S. and Israel gain from a partnership with India?
This paper studies the U.S.-Israel defence technology corridor, and suggests potential collaborations for India. It will necessitate the three innovation hubs of Silicon Valley, Tel Aviv and Bengaluru coming together to capitalise on their respective strengths and declared national technology priorities. Bringing a like-minded, tech-savvy democracy like India into the arc of the U.S.-Israel partnership will offer a trinity of benefits: a robust and tested edge in emerging technologies to the three militaries over their adversaries, develop interoperability, and reinforce their access to the Indian market.
The greatest benefit will be for India, which has been set back by lengthy defence acquisition procedures, and will do better with a modern defence base at home. India will have to overcome the geopolitical hurdles of its defence relationship with Russia, and of Israel's reported defence ties with China and Pakistan, to build a sturdy trilateral cooperation.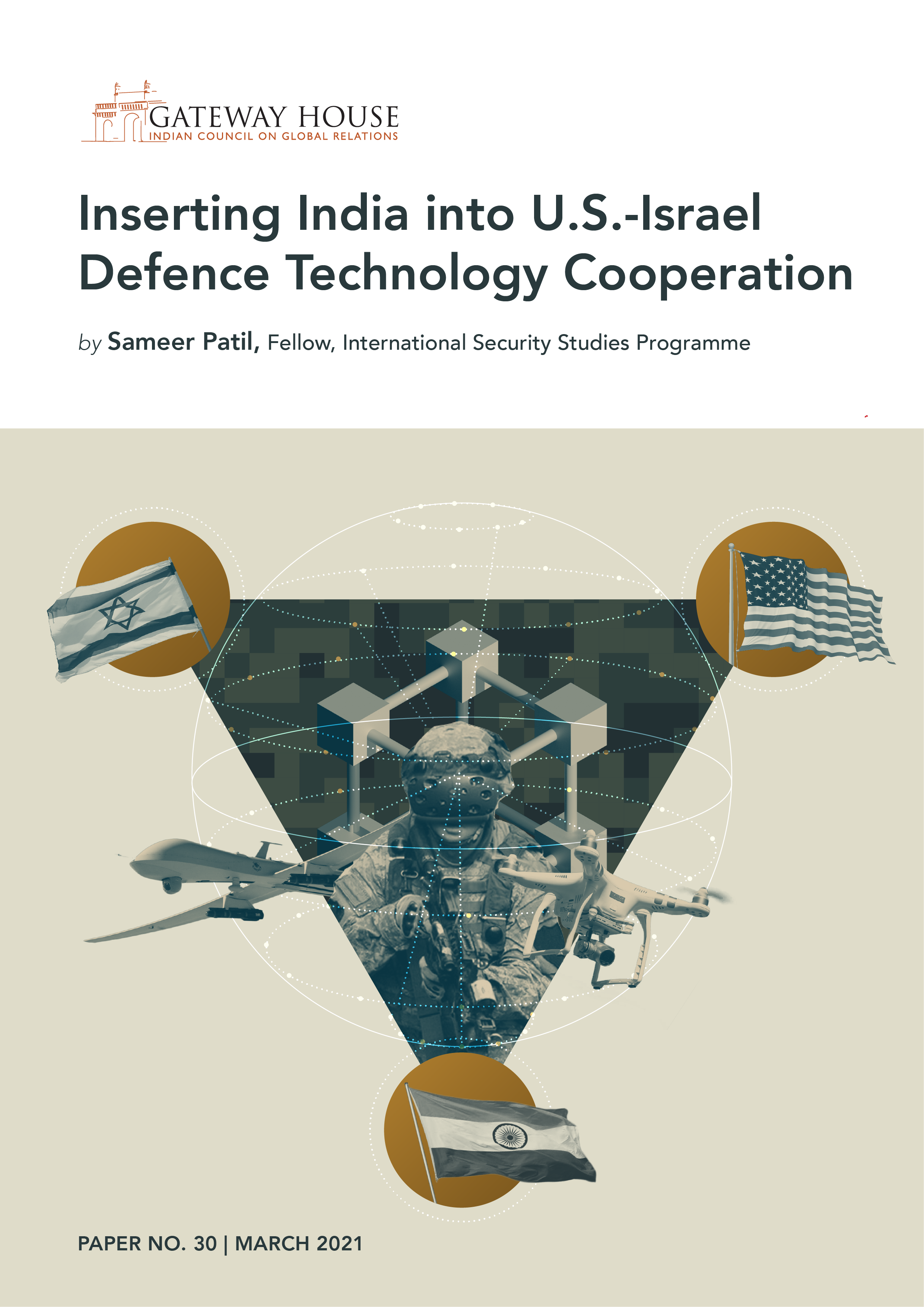 Download the PDF of the paper here.
Sameer Patil is Fellow, International Security Studies Programme.
This paper was exclusively written for Gateway House: Indian Council on Global Relations. You can read more exclusive content here.
For interview requests with the author, or for permission to republish, please contact outreach@gatewayhouse.in
© Copyright 2021 Gateway House: Indian Council on Global Relations. All rights reserved. Any unauthorised copying or reproduction is strictly prohibited.