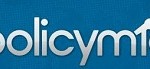 The Stilwell Road was constructed during the Second World War to connect India to China through Myanmar. Since the war ended, the 68-year old road has been neglected – until now. In 2007, China completed rebuilding its portion of the road from Kunming Province to Myitkyina in Myanmar. In 2010, the government of Myanmar awarded a Chinese state-owned enterprise the contract to re-build the portion of the road from Myitkyina up to the Pangsau Pass in Arunachal Pradesh, India. So far, India has left its portion static – and mostly in a shambles.
R. Ravi, the former Special Director of India's Intelligence Bureau (IB), and an expert on the North East region, explains to Gateway House's Samir N. Kapadia, the domestic and international concerns that arise from reconstructing the Stilwell Road and how it can help build a a healthy India-Myanmar relationship that fits into our 'Look East' policy.
Q. During the second World War, the Stilwell Road served as an Indian corridor to China, through Myanmar. What are the domestic and international concerns that surround the reconstruction of this cross-border highway?
The Stilwell Road was built after the Japanese invaded and cut-off the Burma Road that was used to transport supplies to the China-based Allied Forces. Post World War II, the road stopped being used as the geopolitical situation in this entire area became unfavourable – the political situation in Burma became unstable and India's engagement with China became hostile, to name a few.