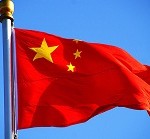 There's a brilliance emanating from our northern neighbour, a shine that is so luminous it covers the world. Everyone's been talking about China and its remarkable rise, and now even the Chinese are talking about themselves.
The latest buzz is centred around American private equity king Steve Schwarzman's $300 million scholarship programme for 200 American students to study in China every year. Everyone is guessing his motive: is it philanthropic, cultural, geo-strategic or just pure business? Will it become a newer version of the Rhodes and Fulbright scholarships?
Whatever the reason for Schwarszman's generosity and specific intent to encourage China studies among his young countrypersons, the Chinese have taken it at face value, and are puffing out their chests.
Yu Hua, a famous Chinese author, wrote that China is pleased to be imparting knowledge to the West for a change, and that those who want to do business with China, will have to do it their way. "Now we teach them," he quoted a commentator in China as saying. You can see the shine in the newness of China's cities, and feel the optimism in the air.
Simultaneously, China's government and its military have been flexing their muscles in Asia, sharp-stepping into Indian territory, swanning around the West Philippines Sea and making the South East Asians nervous, and taking on the Japanese. Africa is China's mineral and food supplier, America is its market, Asia is its virtual vassal. A new regime has taken over in China at a time when it is shining and nothing, it appears, can stop this civilizational juggernaut from achieving its rightful destiny.
It reminds me so much of India when it was shining, that it is making me nervous.  The Chinese should be too. India circa 2003-04 looked like nothing could stop its inevitable rise. We were on our way to our own rightful destiny. Even when the Congress government overthrew the BJP in 2004, we thought the rising would continue and never stop.
But stop it did – much to our amazement. We held on to our ascent for years, never believing the dropping growth percentages. Then we clutched at the phantom of our ascent for years. Now, after eight years, we have finally accepted our descent. Indian business has fled the country, unwilling to sully itself in the pit into which we have fallen – our businessmen became used to sitting on sofas in suits, and don't want to go back to fighting in the akhadas where they will be covered in mud. Individuals have shrunk within themselves, trying to hide from the greed and the politics. We look up to China and think, there we were once, a competitor.
Yes, China can be pleased with its remarkable progress. And it looks unbeatable because it currently has no competitor in its weight class, i.e. in the emerging world. But India will rise again, as civilizations inevitably do; Brazil is gaining in influence, and Russia will prove a feisty boxer in the ring.
The Chinese would be wise to remember the burnishing of India's shine. In India's case, the progress stalled because dynasty overtook merit and dampened momentum. In China's case, it could be imperial over-reach – a backlash from its resource-seeking and geopolitical assertiveness. Or the same problems of India, packaged differently.
These are both, after all, still emerging markets, where ups and downs are the norm.
Manjeet Kriplani is the Co-founder and Executive Director of Gateway House: Indian Council on Global Relations.
This blog was exclusively written for Gateway House: Indian Council on Global Relations. You can read more exclusive content here.
For interview requests with the author, or for permission to republish, please contact outreach@gatewayhouse.in.
© Copyright 2013 Gateway House: Indian Council on Global Relations. All rights reserved. Any unauthorized copying or reproduction is strictly prohibited.