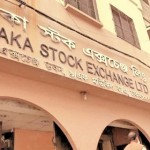 On 19 February 2018, the board of the Dhaka Stock Exchange (DSE) accepted a proposal by a consortium of China's Shanghai and Shenzhen Stock Exchanges to acquire a 25% share in Bangladesh's largest stock exchange[1]. There were only two bidders – the Chinese consortium and a rival group, including India's National Stock Exchange and the U.S. Nasdaq. The winning bid was $119 million in cash – 56% more than the Indian bidder's offer.
That figure may seem small compared to the $3 billion in projects China launched in Bangladesh during the 10 years that ended in 2017, but it could be a harbinger of more substantial investments to come. A Gateway House analysis (see details in map below) suggests that current plans could see total Chinese investment swell tenfold – to $31 billion. That would be even more than the $20 billion in infrastructure promised by President Xi Jinping during his October 2016 visit to Dhaka. What's more, the stock exchange investment hints at a strategic purpose behind Chinese investment: by acquiring a substantial stake in the DSE, China will gain greater access to – and possibly control over – Bangladesh's financial infrastructure and hence the guts of its economy.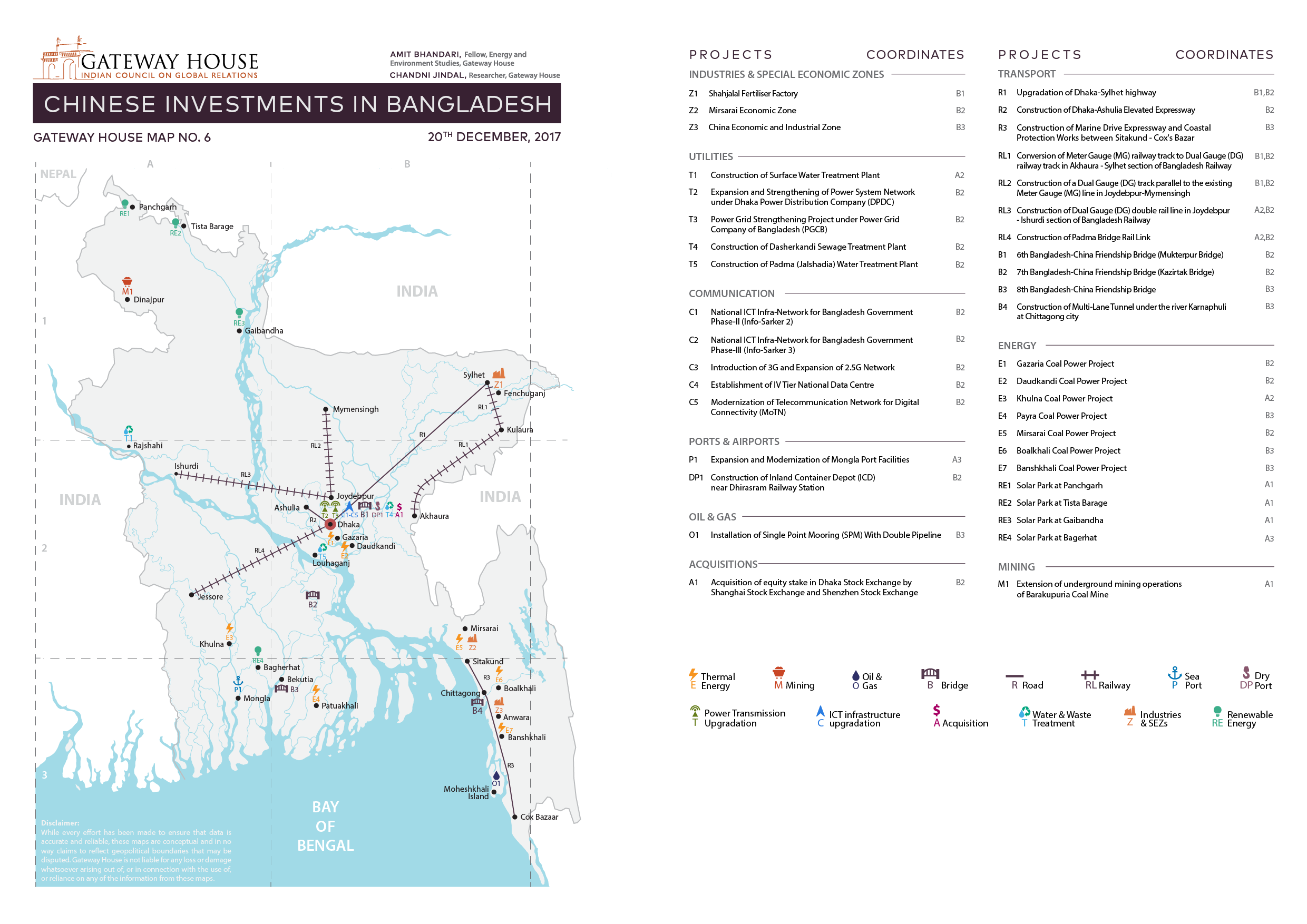 Amit Bhandari is Fellow, Energy and Environment Studies at Gateway House
The 'Chinese Investments in Bangladesh' map was researched by Amit Bhandari and Chandni Jindal and mapped by Debarpan Das
This article was exclusively written for Gateway House: Indian Council on Global Relations. You can read more exclusive content here.
For interview requests with the author, or for permission to republish, please contact outreach@gatewayhouse.in.
© Copyright 2018 Gateway House: Indian Council on Global Relations. All rights reserved. Any unauthorized copying or reproduction is strictly prohibited.
References:
[1] 'Dhaka Stock Exchange greenlights China bourses as strategic partners as India, US lose out', bdnews24.com, 19 February 2018, <https://bdnews24.com/business/2018/02/19/dhaka-stock-exchange-gives-final-nod-to-china-bourses-proposal>
[2] Statistics Department, Bangladesh Bank, Foreign Direct Investments in Bangladesh, Survey Report January – June 2017, <https://www.bb.org.bd/pub/halfyearly/fdisurvey/fdisurveyjanjun2017.pdf>
[3] Ministry of Petroleum & Natural Gas, Government of India, Sh Dharmendra Pradhan meets his Bangladesh counterpart Mr Nasrul Hamid, <http://pib.nic.in/newsite/mbErel.aspx?relid=151455>
[4] Press Release, World Bank, World Bank Statement on Padma Bridge, <http://www.worldbank.org/en/news/press-release/2012/06/29/world-bank-statement-padma-bridge>