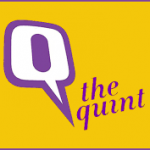 "The FICCI Knowledge report on reinvigorating BIMSTEC, prepared by a core group with former Indian diplomat Rajiv Bhatia as the Chair and Vikramjit Singh Sahney of Sun Group as Co-chair, suggests funding of $2 billion from India and $1 billion from other member states.
Bhatia, who also served as India's Ambassador to Myanmar, said that with SAARC regional grouping facing difficulties, "we can work on revitalising Bimstec. We should bring Laos, Cambodia and Vietnam into BIMSTEC and reconfigure it," he said.
He also called for the holding of a BIMSTEC summit meeting at the earliest. "
Besides chairing the FICCI Task Force on BIMSTEC, Amb. Rajiv Bhatia is Distinguished Fellow, Foreign Policy Studies, Gateway House. Here, he was quoted by The Quint. Read the full article here.