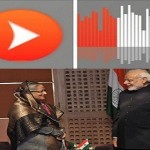 Hosted by Dev Lewis, Digital Media and Content Coordinator, Gateway House
The India-Bangladesh Relationship
Bangladesh is perhaps our most important neighbor and our largest trading partner in South Asia with which we have many interests involved. The geography is such that Bangladesh shares a border with many of our states, whether it's the North-Eastern states (Assam, Tripura), or the whole historical relationship and exchanges with Bengal, its importance cannot be overstated.
Bangladesh and India should hope that a similar unanimity (as on the Land Boundary Agreement) would be forthcoming on other aspects of the relationship. Bangladesh has an adverse balance of trade with India and we need to address it with the same sensitivity that we hope China will address the trade deficit that India has with China.
Land Boundary Agreement
The LBA has been pending ratification (by the Indian parliament) for the last 40 years, and that does no credit to India. It is important that it was passed unanimously, signaling that all political parties in India are positive on expanding relations with Bangladesh. It is a very positive signal with which to go to Dhaka and will open up a range of other possibilities of cooperation.
Connectivity
To credit of the Bangladesh government, there has already been some progress on connectivity. The number of bus routes are being increased and the soon to be inaugurated bus service will enable access to Meghalaya. Unfortunately, there has been no progress on railways—we really need to work harder on the link to Akhaura so that Tripura can have better access.
But we (India) need to understand that Bangladesh has genuine concerns regarding heavy trucks on its roads, given the state of the soil. Therefore, the extension of lines of credit to strengthen the railway networks, the road networks and also to resume our understandings on the passage of goods through the river networks will be very important.
There will be agreements announced, and I am hopeful that they will announce further lines of credit from India. But this transit through Bangladesh has been the most important economic requirement for our North-Eastern states.
Water-sharing
There is no question that the biggest concern Bangladesh has is water-sharing, given that it is the lower riparian state. We should discuss this seriously and sensitively because both of us are lower riparian states for the Brahmaputra and the Ganges. We need to, and are likely to be able to, take it up more positively with China, if India and Bangladesh can arrive at more agreements.
Perhaps the way we are cooperating on electricity and power grids is the way for us to proceed also on river water management. There is no point in India and Bangladesh reverting to old stances of accusing each other of lack of sensitivity on the availability of water in the rivers. Neither side should take extreme positions. And the way we are trying to achieve cooperation on the power grid and power being supplied to Bangladesh from the West Bengal grid as well as from Tripura—which has been enabled by Bangladesh by allowing all equipments to transit through the state—that is the way to go also on water.
For interview requests with the author, or for permission to republish, please contact Reetika Joshi at joshi.reetika@gatewayhouse.in or 022 22023371.
© Copyright 2014 Gateway House: Indian Council on Global Relations. All rights reserved. Any unauthorised copying or reproduction is strictly prohibited.

Podcast: Play in new window | Download
Subscribe: Apple Podcasts | Android | Email | RSS