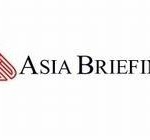 Strong economic indicators
India is the fourth largest economy in terms of purchasing power parity
The nation's GDP is expected to grow by over 8.5 percent in 2010-2011
Liberal and transparent foreign investment regime
Well developed banking system and vibrant capital market
Strong and independent judicial system
Among the highest rates of returns on investment
Incredible human capital skills
Strong pool of scientific and technical manpower from such places as the  India Institute of Technology and the India Institute of Management
Over 255 of Fortune 500 companies getting services from India
Second largest English-speaking population in the world
Abundant, high-quality, cost-effective, competitive manpower. Over 100,000 IT professionals added each year
IT Industry over US$14 billion and growing at 50 percent per year
Pervasive entrepreneurial spirit
Prevalence of foreign technology licensing: Ranked 1st in the world

Availability of scientists and engineers: Ranked 2nd
Quality of management schools: Ranked 9th
Firm level innovation: Ranked 12th
Firm level technology absorption: Ranked 16th
Easy industrial licensing policy
Under the Industries (Development and Regulation) Act of 1951, an industrial license is only needed for items that fall under compulsory licensing, are reserved for small-scale sector, or in a location that is restricted
All industries exempt from industrial licensing required to file an Industrial Entrepreneur Memorandum
No approval is required, only notification needed 

Financial sector reform
Stable tax regime; only three rates of indirect tax and trade facilitation measures have been introduced
The Foreign Exchange Management Act, 1999 provides a liberal regime; forex procedures are straight forward
Stocks can be sold on without prior approval
Profits, dividends and capital investment can be repatriated
Royalties can be paid by wholly owned subsidiaries to parent companies
Trade policy reforms
Trade policy liberalized and most items are on an open general license
Policies fully compatible with the WTO
Functioning of the Directorate General of Foreign Trade is computerized: all 33 locations are web-enabled, 70 percent of the total transactions of exporters and importers are web-enabled, transaction times have been reduced to just six hours and on-line banking fully integrated
Proactive FDI policy
FDI under automatic route, except in few areas
Investor can bring automatic route cases for Foreign Investment Promotion Board approval
Foreign technology collaborations freely allowed under automatic and government approval routes
India rated best destination for outsourcing and one of the most attractive destination for FDI
Global competitive report ranks India in first place in terms of prevalence of foreign technology licensing
Major destination for foreign venture capital funds.
Foreign Investment Implementation Authority helps solve foreign investor problems and meets periodically with investors to sort out operational difficulties and facilitates implementation
An empowered sub-committee of the National Development Council set up to create an investor friendly climate and remove regulatory barriers to investments
All IPR laws are TRIPS compliant and the Intellectual Property Appellate Tribunal is functional
Infrastructure development
Roads – Transport Minister Kamal Nath indicates that India is likely to attract US$10 billion for roads in next two years; India has one of the largest road networks in the world totaling 3.34 million kilometers and the National Highways Development Project (NHDP), the largest highway project ever undertaken by the country, is being implemented by the National Highway Authority of India
Airports – Major upgrades of airports at New Delhi and Mumbai are underway and other major cities given significant increase in business and leisure air travel
Ports – Major program aimed at developing ports and shipping sector at an estimated investment of US$22 billion; India has approximately 12 major ports and 185 minor ones; government incentives include automatic approval of up to 100 percent foreign equity participation with regard to the construction of ports and harbors
Telecommunications – India will be the second largest telecommunications market globally by the end of 2010; 9 million phones are being added every month in India; the industry is expected to generate revenues worth over US$40 billion by 2013
Urban planning – Development of townships for the rapidly growing and increasingly affluent urban middle class; city level infrastructure is needed in roads, bridges, IT parks, sanitation and water supply
Power – The power sector is a high priority given the sheer size of market and the returns available on the investment capital; the Indian government has an ambitious mission of "power for all by 2012," which would require that installed generation capacity be at least 200,000 megawatts by 2012
Dezan Shira & Associates is a foreign direct investment practice offering business advisory, tax, accounting, due diligence, payroll and audit services to multinational clients in china, Hong Kong, India and Vietnam. For professional advice and assistance with tax and regulatory matters, please contact india@dezshira.com or visit www.dezshira.com.
This article was originally published by Asia Briefing. You can read the rest of the article here.
You can read exclusive content from Gateway House: Indian Council on Global Relations, here.
Copyright © 2010 by Asia Briefing.