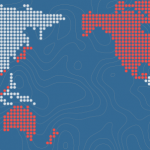 It is no secret that the Trans-Pacific Partnership (TPP) signed by the United States and 11 other Pacific-Rim countries in Auckland, New Zealand, last month, is United States-driven and conceived as a counterweight to China's growing global economic clout.
Predictably, China has been kept out of the TPP club and the deal is yet to be ratified by the U.S. Congress as well as the legislatures of the other 11 countries—notably,   Japan, Malaysia, Vietnam, Singapore, Brunei, Australia, New Zealand, Canada, Mexico, Chile and Peru.
India is not part of the TPP and the jury is out as to whether it will jump aboard in the future. What is certain is it does not have the luxury of watching the polarising TPP story unfold from the sidelines.
One of the thorniest aspects of the TPP relates to its stringent standards on intellectual property rights, which can potentially lead to higher drug prices. The vast majority of Indians pay for their medical treatment out of their pocket, and the cost of medicines accounts for a huge chunk of their medical bills.
Health advocates, including medical humanitarian organisation Médecins Sans Frontières (Doctors Without Borders), argue that, if implemented in its current form, the TPP will extend pharmaceutical company monopolies and prevent people from accessing life-saving medicines by blocking or delaying the availability of price-lowering generic drugs.
Activists are not the only people raising the red flag. India's minister of state for commerce, Nirmala Sitharaman, recently said TPP will impact a host of sectors, such as plastics, chemicals, textiles, and pharmaceuticals, as well as state-owned enterprises through a surge in imports and more trade barriers in their activities. Five of India's top 20 export destinations—the United States, Singapore, Vietnam, Malaysia, and Japan—are TPP members. [1]
A section of Indian industry has also been publicly critical of the TPP. D.G. Shah, secretary general of the Indian Pharmaceutical Alliance, says the collective impact of the TPP on the pharmaceutical industry will be to grant at least 10 years of additional monopoly to innovator companies in several ways, which, Shah fears, can reduce the pressure on innovators to research new drugs. All in all, he says it will slow down the development and commercialisation of generic drugs, impacting access to affordable medicines worldwide.
One of the most controversial parts of the TPP is in the chapter on investment: the investor-state dispute settlement (ISDS) mechanism enables private investors to interpret the chapter on intellectual property as well as the WTO Agreement on Trade-Related Aspects of Intellectual Property Rights (TRIPS). Foreign investors can argue they are receiving unfair treatment in a host country and do not want to be tried by local courts and local judges. According to Ms. Sitharaman, ISDS will have a "serious bearing" on non-TPP countries like India.
Worries about the TPP come when the Government of India is in the process of rolling out a national intellectual property rights (IPR) policy to signal an intellectual property-friendly domestic business environment. Attempts have been made, notably by Big Pharma and its backers, to argue that India is not TRIPS compliant, but India has always maintained its IPR regime is in line with the 2001 Doha Declaration on the TRIPS agreement and public health, which explicitly affirms "the TRIPS Agreement does not and should not prevent Members from taking measures to protect public health".
However, it is no secret that India has been under phenomenal pressure from the United States and other Western countries to make its IPR regime more investor friendly, incorporating TRIPS-plus provisions in its patent regime.
The final text of India's IPR policy, now before the Union Cabinet, is not known, but a draft leaked last year is in the public domain. Arguably, this version does not have the most feared clauses in the TPP. According to the leaked draft, "In future negotiations in international forums and with other countries, India shall continue to give precedence to its national development priorities whilst adhering to its international commitments and avoiding TRIPS plus provisions." The draft also reaffirms India's will to continue using flexibilities under the TRIPS agreement, and does not recognise TRIPS-plus provisions such as patent linkage. [2]
All this is in keeping with India's long-standing position on IPR. Still, the draft has come in for criticism for what some see as stress on IPR enforcement. Health advocates maintain that overzealous use of enforcement measures, including injunctions, could undermine key TRIPS flexibilities and have a chilling effect on competition from generic medicine manufacturers.
Many experts who follow IPR issues—like Jawaharlal Nehru University academic Biswajit Dhar—believe if changes are made in India's IPR regime, it is unlikely to be done through legislation: politically, it will be a tricky route. Changes through modifying administrative rules are more likely.
India's concerns over the TPP also relate to its indirect consequences. Potentially, one major impact  could be on the Regional Comprehensive Economic Partnership (RCEP) being negotiated between the 10 ASEAN governments and their 6 Free Trade Agreement partners Australia, China, India, Japan, New Zealand, and South Korea.
India has made it amply clear that it wants to see the RCEP fast tracked. The RCEP has a combined GDP of about $17 trillion, and accounts for nearly 40% of world trade. However, there are complications here too: seven countries are common to the two trading arrangements RCEP and TPP, and activists caution about the possibility of TPP's standards on IPR stealthily creeping into RCEP negotiations. Yet, it is also true that, when it comes to IPR, norms vary among RCEP members. Japan and South Korea are widely viewed as IPR hardliners and advocates of TRIPS-plus provisions such as data exclusivity and patent term extensions. Tellingly, India has proposed the creation of a forum for informal resolution of prickly issues under the planned RCEP.
Patralekha Chatterjee is a Delhi-based journalist; she writes on health and intellectual property rights.
This article was exclusively written for Gateway House: Indian Council on Global Relations. You can read more exclusive content here.
For interview requests with the author, or for permission to republish, please contact outreach@gatewayhouse.in.
© Copyright 2016 Gateway House: Indian Council on Global Relations. All rights reserved. Any unauthorized copying or reproduction is strictly prohibited
References
[1] The Economic Times, Mega trade pact TPP to certainly impact exports: Nirmala Sitharaman, 1 February, 2016 <http://articles.economictimes.indiatimes.com/2016-02-01/news/70252589_1_tpp-trade-pact-trade-agreement>
[2] Knowledge Ecology International, Final draft, India National IPR Policy, by IP Think Tank constituted by DIPP, Ministry of Commerce and Industry, 14 October 2015,<http://keionline.org/node/2340>