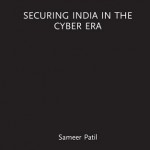 With its shadowy illicit activities, dark net and digital black markets pose a new challenge to India's national security and its nascent digital economy. India's response to this threat consists of measures at three levels: macro policy measures, law enforcement and international collaboration.
Macro policy measures: At the macro level, the Indian government has already initiated several laws and regulations to fight cyber crimes and protect India's cyber space. Additionally, it has set up the I4C, which will act as the focal point to tackle cyber crimes.[1] To fight, increasing instances of child pornography, the Ministry of Home Affairs (MHA) has launched the National Cybercrime Reporting portal to deal with specific instances of cyber crimes against women and children, including pornography;[2]
Law enforcement: At the level of law enforcement, efforts have focused on spreading awareness about the dark net and cyber crimes. Concerned departments are also providing training to its officials to identify and investigate cases of cyber frauds, extortion and other such related crimes. After intercepting the first few online shipments of narcotics in the country, the Narcotics Control Bureau (NCB) has worked with other Indian security agencies to crack down on the online drug smuggling business. At the centre, this effort is coordinated at the MHA, under which several central agencies operate, including the NCB. State governments too, have taken the initiative. In recent months, many state governments including in Maharashtra, Delhi, Kerala and Telangana have held training programmes for its police officers. This capacity building is an ongoing process, given the evolving nature of cyber crimes and the use of innovative methods by the criminal elements. The big gap emerging in this fight is related to the forensic skills to investigate cyber crimes and dark net activity. To address this lacuna, the Bureau of Police Research and Development, which functions as the in-house research agency for the MHA on law enforcement related issues, has taken some initial steps by seeking solutions for monitoring dark net and gathering threat intelligence, among others.[3] Given the gravity of the challenge posed, the government will need to create dedicated units of law enforcement officers to keep a tab on these criminal activities;
International collaboration: Investigating cyber crimes is a difficult task given the limitations in the collection of evidence and multiple sometimes foreign, jurisdictions involved. The anonymity of dark net adds one more layer of complication into this. These factors necessitate international collaboration and as will be seen in the next section, Western security agencies through cooperation have tackled to some extent dark net marketplaces. India is also now participating in such international crackdowns. For example, the NCB is part of the International Narcotics Control Board's 'Operation Trance', which explicitly targets drug shipments through the mail and express courier.[4] India has also begun discussing the issue of the dark net as part of the cyber security dialogues with other countries and at diplomatic forums.[5]
Global crackdown on dark net marketplaces
In recent years, American, Canadian and European law enforcement agencies have made a sustained effort to take down the leading dark net marketplaces. Their first high profile success was the FBI's takedown of the Silk Road marketplace in 2013.[6] Since then, security agencies worldwide have had regular successes on the dark net against these marketplaces. In many cases, they employed lemonising tactic–which involves duping buyers through exit scams or exposing anonymous transactions, to shut down these sites. Some of the recent examples of the successful crackdown are Silkkitie/Valhalla and the Wall Street Market, which were taken down by the Europol and German authorities in May 2019.[7] Besides, fearing purge, many market administrators have shut down their sites, such as the Dream Market (April 2019).[8]
However, crackdowns such as these are temporary setbacks. Sellers and users frequently move to new sites within no time or create new ones when they fear detection. When original Silk Road site was taken down in 2013, in no time a new avatar, Silk Road 2.0, appeared. When it was taken down in October 2014, within hours its spawns went online, some of them even selling items eschewed by Silk Road, such as child pornography.[9] Besides, these newer iterations have learned from the experience and mistakes of their predecessors, becoming tougher and more complex to track and crack.
A study from the United Nations Office on Drugs and Crime had revealed that more than one-half of customers who had used closed websites to purchase narcotics did not consider themselves to have been affected by these regular crackdowns, just 15% of the clients were deterred and only 9% completely stopped using dark net sites.[10] The shadowy players of the deep web are clearly resilient in their illegal activities.
Conclusion
The challenge of dark net is only going to deepen further, as cyber criminals develop newer methods to carry out cyber crimes. Building capacity and joining hands with other law enforcement agencies worldwide, are the two definite ways by which Indian law enforcement agencies can tackle this threat. They should also collaborate with responsible commercial stakeholders like crypto-currency exchanges and VPN service providers to keep track of these illicit transactions. Ultimately, law enforcement agencies will need to show the same kind of 'out-of-box' thinking, as the operators of these shadowy sites have demonstrated.
Patil, Sameer, Securing India in the Cyber Era. Routledge India, 2022.
Sameer Patil is former Fellow, International Security Programme, Gateway House.
This excerpt was exclusively written for Gateway House: Indian Council on Global Relations. You can read more exclusive content here.
This book is part of The Gateway House Guide to India in the 2020s. You can purchase the book here. 
For interview requests with the author, or for permission to republish, please contact outreach@gatewayhouse.in.
© Copyright 2022 Gateway House: Indian Council on Global Relations. All rights reserved. Any unauthorized copying or reproduction is strictly prohibited.
References:
[1] "Details about Indian Cybercrime Coordination Centre (I4C) Scheme," Ministry of Home Affairs, Government of India, accessed August 19, 2020, https://www.mha.gov.in/division_of_mha/cyber-and-information-security-cis-division/Details-about-Indian-Cybercrime-Coordination-Centre-I4C-Scheme.
[2] "National Cyber Crime Reporting Portal," Ministry of Home Affairs, Government of India, accessed August 19, 2020, https://cybercrime.gov.in/.
[3] "Request for R&D Proposals on Cyber Crime/Security/Digital Forensic Solutions," Bureau of Police Research & Development and National Cyber Research & Innovation Centre, Ministry of Home Affairs, Government of India, accessed June 15, 2020, https://bprd.nic.in/WriteReadData/Orders/RFP%20final.pdf.
[4] "Major tramadol trafficking network dismantled under INCB's 'Operation Trance'," International Narcotics Control Bureau, accessed June 15, 2020, https://www.incb.org/incb/en/news/press-releases/2020/major-tramadol-trafficking-network-dismantled-under-incbs-operation-trance.html.
[5] PTI, "Darknet misuse for drug crimes discussed in BRICS meet attended by India: MHA," The Economic Times, August 16, 2020, https://economictimes.indiatimes.com/news/politics-and-nation/darknet-misuse-for-drug-crimes-discussed-in-brics-meet-attended-by-indiamha/articleshow/77572061.cms?from=mdr.
[6] Jose Pagliery, "FBI shuts down online drug market Silk Road," CNN Business, October 2, 2013, https://money.cnn.com/2013/10/02/technology/silk-road-shut-down/index.html.
[7] "Double blow to dark web marketplaces," Europol, accessed June 15, 2020, https://www.europol.europa.eu/newsroom/news/double-blow-to-dark-web-marketplaces.
[8] Catalin Cimpanu, "Top dark web marketplace will shut down next month," ZDNet, March 26, 2019, https://www.zdnet.com/article/top-dark-web-marketplace-will-shut-down-next-month/.
[9] "Post Silk Road – Another Online Drug Den Now Dominates the DarkNet," Digital Citizens Alliance, accessed June 15, 2020, https://media.gractions.com/314A5A5A9ABBBBC5E3BD824CF47C46EF4B9D3A76/2251410a-790a-459c-a48a-6a4fd7dcfb88.pdf.
[10] "World Drug Report 2018," United Nations Office on Drugs and Crime, accessed August 19, 2020, www.unodc.org/wdr2018.