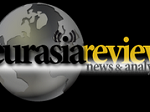 Settled across the oceans, the Patels in the United States are watching the quota agitation in Gujarat with interest but many are unhappy at being thrust into the limelight for largely the wrong reasons.
While they agree that the issue of reservations affects education opportunities for the young and must be addressed but not in the manner of the current protests.
They don't believe in the public relations maxim – all attention is marketable in the end. Most are not keen to jump into the fray and take sides for or against Hardik Patel, the 22-year-old who currently may have the maximum name recognition after Sardar Patel. But most Patels of America don't want negative association with their formidable last name.