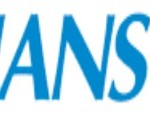 NEW DELHI: International oil prices plummeting after Greece rejected debt bailout terms on Sunday opens up interesting possibilities for the crude market as well as for India, experts opine.
The Indian basket of crude oil on the last trading day on Tuesday fell to $56 a barrel, as China's stock market-plunge and the Greek crisis revived the spectre of weaker economic growth that could impact oil demand.
Brent crude fell to $56.19 a barrel on Wednesday, having traded as low as $55.10 on Tuesday.
"Just as supply security is important to oil buyers, demand security is crucial for oil suppliers. Buying refining and marketing assets in big markets like India is the route to demand security for Russia, whose economy depends on petroleum exports," Mumbai-based foreign policy think tank Gateway House said in a report on Wednesday.
The IANS articled appeared in over 15 different India and international publications, including: Business Today, Yahoo News, Herald Globe, among others