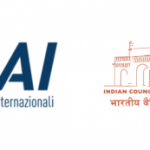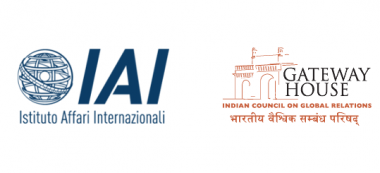 Gateway House: Indian Council on Global Relations, in partnership with Istituto Affari Internazionali (IAI) – one of Italy's leading think tanks on international affairs, participated in the European Union- India Think Tanks Twinning Initiative for the year 2016.
Titled: 'Moving forward the EU-India Security Dialogue: Traditional and emerging issues', the project examined the security dimension of India-EU relations.
It focused, in particular, on the following subjects:
These four research areas were selected because of their potential to promote an overarching reflection between the two thinks tanks over the coming years, the goal being to inform and advise policy-makers and businesses on practical ways to move the India-EU Security Dialogue forward.
This project connected two top think tanks, one based in Rome and the other in Mumbai. The project included a mix of research work and exchanges, as well as opportunities for experts' debates at the roundtable expert discussions and presentation to a wider public. The research teams from Gateway House and the IAI for this project first conducted autonomous research and subsequently exchanged discussion papers and provided a commentary on each, thus providing overarching reflections and dialogues.
The research findings were first presented at a roundtable expert discussion and networking dinner in Mumbai on 7 November, 2016 (click here for event report) and subsequently at a seminar and networking lunch in Rome on 21 November, 2016. The papers, along with the Mumbai's and Rome's debates, informed the joint final report which was presented to policy makers in Brussels on 9 December, 2016. The findings of the project were also presented at a workshop in New Delhi on January 16, 2017, hosted by the EU Delegation in India.
Researchers: Sameer Patil (Project Director) and Purvaja Modak (Project Manager)