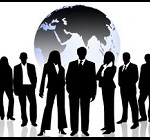 In October 2013, during the early days of his campaign, when candidate Narendra Modi said "a strong economy is the driver of an effective foreign policy," it was a sign of things to come.
Since then, 'economic diplomacy' has become the buzz-phrase, put into action by Modi himself. Inviting the SAARC heads of state to his inauguration ceremony, conducting  hydropower diplomacy with Bhutan and soon, practising some international investment relations with Japan, China and the U.S. are acts of Modi's economic diplomacy to be used for India's growth agenda. Within the week of his being sworn in as Prime Minister, prestigious intellectual and industry institutions in the capital like the Centre for Policy Research and FICCI held meetings focused on understanding and using economic diplomacy to India's benefit.
It's not a moment too soon. For too many years, India's intellectual elite and foreign policy establishment have ignored economic statecraft, focusing instead on the 'immediacy' of the security and political compulsions of diplomacy. For a brief moment in 2006, when India's growth rate was 8.5% and the India-U.S. nuclear deal was signed, it seemed like economics would dominate politics. But growth fell to 4.5%, the nuclear deal moved not an inch towards implementation, and with electoral politics once again in the foreground, economics was forgotten.
The global financial crisis hit soon thereafter, investments dried up and even our political and security diplomacy touched new lows. It was particularly poor judgement, as economic diplomacy was the need of the hour and India could have shown some leadership.
Now a determined, focused push to gain lost ground seems likely – and the role that Indian business can play is vital. The conditions are conducive. First, trade is already 50% of our GDP – up from 35% in 2006. This is largely due to export of software services and raw materials.
Second, Indian direct investment abroad is an impressive $105 billion – and catching up with the $186 billion of foreign direct investment into India. This means corporate India is already a significant global player, with businesses from oil to tea located across the world – a benign and as-yet-unused resource abroad.
Third, our aid diplomacy has made some impact around the world and and earned us goodwill. India's lines of credit are upwards of $10 billion and especially popular is our ITEC programme which provides training in accounts, IT, English, rural management and so on, in 120 developing countries. Stepping up this engagement can open doors for our business interests.
Modi can only take advantage of this if he can persuade Indian business to move beyond individual corporate objectives and fashion a joint effort with government to achieve strategic national objectives. This will require policy and mindset changes by government and business.
India Inc can show good intention with some immediate moves. It can support the build-out of independent intellectual think tanks, endow study centres and university chairs. These will build policy and research capacity and incubate much-needed India-centric ideas, databases and global trends analyses – an activity Modi will appreciate. Indian business can accelerate deputations to state or central departments of domain and legal experts in statistics, contracts and tax, financing, trade negotiation, energy, technology – areas where government is lacking. These deputations can be project-specific or for a limited period of three years, on the corporate payroll, with a binding secrecy contract.
Private business can work with our public sector on foreign projects. Gail is a globally respected multinational giant with major operations abroad. A syndicate with India's private energy and infrastructure players can help counter our rival, the Chinese state juggernaut. An alignment with India's interests abroad has helped many an Indian company become globally competitive.
Finally our chambers of commerce must grow beyond event management: they must boost their presence and expertise overseas, and become experts in articulating India's global business interests.
The government too must overcome its timidity and shortcomings. Enlarging the size of the tiny, 700-person ministry of external affairs and populating it with commercial counsellors and trade services experts is an imperative. Free trade agreements (FTAs) are languishing without negotiating expertise, as is our participation in regional trade fora, all substitutes for the World Trade Organisation (WTO), which collapsed because of Indian and U.S. differences.
We can regain global stature by reviving, humbly, the WTO talks along with the U.S. And we must bring down our tariffs closer to global averages. This will be possible only with inter-ministerial co-operation – now at a dismal low. The foreign and commerce ministries must deepen their teamwork both at home and at missions abroad.
Modi has made it clear that he will support those who support India's strategic intent. If think tanks, business and government combine to put their best ideas forward, India's diplomacy can bring to the global table, the full benefit of its intellectual, economic, political and security capacity.
Manjeet Kripalani is the Co-founder and Executive Director of Gateway House: Indian Council on Global Relations.
This article was first published by the Economic Times and you can access it here.
You can read more exclusive content from Gateway House, here.
For interview requests with the author, or for permission to republish, please contact outreach@gatewayhouse.in.
© Copyright 2014 Gateway House: Indian Council on Global Relations. All rights reserved. Any unauthorized copying or reproduction is strictly prohibited