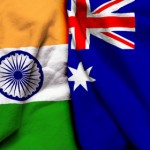 On 26 June, in his first foreign policy speech after being re-elected to office, Australian Prime Minister Scott Morrison expressed grave concern over the ongoing U.S.-China trade dispute.[1] He asserted that Australia won't sit back passively, awaiting its fate, and urged the Indo-Pacific countries to mitigate the consequences of the trade dispute. As a major military ally of the United States in the Indo-Pacific and yet a key trade and economic partner of China's, Australia is genuinely wary of the growing impasse between the world's two biggest economies and the widening Chinese influence over Australian affairs and in its neighbourhood – the South Pacific.
The geopolitical flux, caused by the U.S.-China trade dispute, provides an appropriate backdrop for India and Australia to carve out a mutually beneficial security and technology partnership. The return of the incumbent governments in New Delhi and Canberra with a greater mandate imparts the requisite political will to this.
Since signing the framework for security cooperation in 2014, India-Australia security ties have expanded to include annual strategic dialogues, regular interactions between the two militaries and intelligence sharing on counter terrorism issues, as was evident after the terrorist attacks in Sri Lanka in April 2019.
Consequently, India's and Australia's security interests are now far better aligned than what they were a decade ago. The optimism in bilateral relations is evident from the India Economic Strategy, a 2018 report authored by Peter Varghese, former foreign secretary and Australian high commissioner to India, which seeks to build a multi-faceted economic partnership with India.[2] A response from the Indian side to this document is currently being readied by Anil Wadhwa, former Indian high commissioner to Australia.
A continuous engagement has also helped to develop greater understanding of each other's sensitivities, particularly on China: India has come to work around Australia's accommodative stance towards China, while Australia has empathised with India's border dispute with China. Yet, both countries have expressed concern in equal measure over China's assertive nationalism.
Of particular concern to Australia is China's interference in its domestic affairs. Over the course of a decade, Beijing has systematically cultivated contacts in politics, media and universities, which have given it access, enabled its espionage and favourably shaped the China narrative in Australia.[3] In the most high-profile case, Sam Dastyari, a senator from New South Wales, was exposed in 2017 for accepting donations from a Chinese businessman, linked to the Chinese Communist Party.[4]
In response, Australia has sought to make its domestic systems resilient by:
passing a stringent law on foreign interference and espionage[5] in 2018;
setting up a federal Critical Infrastructure Centre to protect its national infrastructure from espionage, sabotage and foreign interference; and
India too shares some of these concerns, particularly as China is already a major player in India's telecom and technology sector.[8]
Geopolitically, a shared sense of threat from China has also driven India and Australia to be part of the revived Quadrilateral Security Initiative or 'Quad', along with the United States and Japan.
The initial exuberance of the Quad member-states has now stabilised to make way for a gradual approach of evolving working-level cooperation on multiple non-military, yet strategic, issues. Infrastructure financing, cyber security, counter terrorism and technology (including next-generation mobile communication standards, beyond 5G) top the list. Some of this cooperation is now materialising, particularly, the infrastructure financing part. Japan, Australia and the U.S. have now reportedly agreed to jointly finance a liquefied natural gas project in Papua New Guinea.[9] Australia is also establishing the Australian Infrastructure Financing Facility for the Pacific in July.[10] In these projects, Indian companies can potentially participate as sub-contractors.
An amplified India-Australia security engagement provides the sub-context for such cooperation by the Quad.
The frictions over Australia's non-inclusion in the India-U.S.-Japan Malabar naval exercise, is now a thing in the past. Militaries of both countries have now focused on expanding the scope of their bilateral AUSINDEX naval exercise, with its 2019 edition featuring anti-submarine warfare drills, similar to the Malabar exercise.[11] Separately, the Indian Air Force has participated in the multi-nation Exercise Pitch Black 2018, hosted by Australia in Darwin.[12]
What can India and Australia do together more in the security domain?
Defence technology cooperation: India and Australia can replicate and learn from the India-U.S. Pathfinder programme model for defence technology cooperation. They can identify technologies required by both countries' militaries, such as technologies related to sensors, propulsion and nano-materials, and work jointly on their development by combining the experience of government defence research laboratories and the efficiency of the private sector. This will also benefit the domestic defence industrial base in both countries. India also needs to learn from Australian examples, like the Australian Marine Complex's Common User Facility at Henderson, near Perth, which offers integrated fabrication and assembly facility infrastructure for its shipbuilding industry – not just defence, but also for oil and gas and ocean mining.[13]
Cyber security for the Indo-Pacific: India is actively cooperating with countries like Bangladesh, Mauritius and Vietnam for cyber capacity building programmes.[14] This cyber diplomacy aligns well with Australia's cyber cooperation programme, under which Canberra helps Indo-Pacific countries in capacity building on cybercrime prevention and prosecution.[15] Moreover, India's own experiments in fintech – IndiaStack and UPI to name a few, prove that there is an advanced and a low-cost path for digitisation of financial services. The scope of the India and Australia Cyber Policy Dialogue can be expanded to reflect these initiatives and focus on creating a resilient and safe cyber space for the Indo-Pacific.
Developing cooperation in forward-looking areas such as these will deepen the India- Australia partnership and bring stability in the Indo-Pacific at a time of uncertainty in the geopolitical environment.
This feature is based on the author's recent visit to Australia at the invitation of the Department of Foreign Affairs and Trade under the Canberra Fellowships Programme.
Sameer Patil is Fellow, International Security Studies Programme, Gateway House
This article was exclusively created for Gateway House: Indian Council on Global Relations. You can read more exclusive content here.
For interview requests with the author, or for permission to republish, please contact outreach@gatewayhouse.in
© Copyright 2019 Gateway House: Indian Council on Global Relations. All rights reserved. Any unauthorized copying or reproduction is strictly prohibited.
References
[1] Prime Minister, The Honourable Scott Morrison MP, "Where We Live," Speech, Asialink, University of Melbourne, 26 June 2019, <https://asialink.unimelb.edu.au/stories/australia-and-the-indo-pacific-an-address-by-prime-minister-scott-morrison>
[2] Varghese AO, Peter N., Department of Foreign Affairs and Trade, Government of Australia, An India Economic Strategy to 2035: Navigating from Potential to Delivery, 27 April 2018, <https://dfat.gov.au/geo/india/ies/pdf/dfat-an-india-economic-strategy-to-2035.pdf>
[3] Garnaut, John, "How China Interferes in Australia: And How Democracies Can Push Back," Foreign Affairs, 09 March 2018, <https://www.foreignaffairs.com/articles/china/2018-03-09/how-china-interferes-australia>
[4] Peatling, Stephanie, and Fergus Hunter, "China scandal: Embattled Labor senator Sam Dastyari resigns from Parliament," The Sydney Morning Herald, 11 December 2017, <https://www.smh.com.au/politics/federal/china-scandal-embattled-labor-senator-sam-dastyari-resigns-from-parliament-20171211-h02ddn.html>
[5] Government of Australia, National Security Legislation Amendment (Espionage and Foreign Interference) Act 2018, No.67, 29 June 2018, <https://www.legislation.gov.au/Details/C2018A00067>
[6] Senator the Hon Mitch Field and The Hon Scott Morrison MP, Ministry for Communications and the Arts and Ministry for Home Affairs, Government of Australia, "Government Provides 5G Security Guidance to Australian Carriers," Joint Media Release, 23 August 2018, <https://www.minister.communications.gov.au/minister/mitch-fifield/news/government-provides-5g-security-guidance-australian-carriers>
[7] Huawei Australia, Twitter post, 22 August 2018, 4:36pm, <https://twitter.com/HuaweiOZ/status/1032411216184930304>
[8]                        Lewis, Dev, "A tech upgrade for India-China relations," Gateway House: Indian Council on Global Relations, 05 April 2018, <https://www.gatewayhouse.in/india-china-tech-upgrade/>
[9] Kodachi, Hisao, "Japan, US and Australia begin own 'Belt and Road' in South Pacific," Nikkei Asian Review, 25 June 2019, <https://asia.nikkei.com/Politics/International-relations/Japan-US-and-Australia-begin-own-Belt-and-Road-in-South-Pacific>
[10] Department of Foreign Affairs and Trade, Government of Australia, "Development Assistance in the Pacific: Pacific Regional–Australian Infrastructure Financing Facility for the Pacific," n.d., <https://dfat.gov.au/geo/pacific/development-assistance/Pages/australian-infrastructure-financing-facility-for-the-pacific.aspx>
[11] Ministry of Defence, Government of India, "Third Edition of Bilateral Maritime Exercise between Royal Australian and Indian Navies – AUSINDEX-19 set to begin," Press Release, 02 April 2019, <http://pib.nic.in/newsite/printrelease.aspx?relid=189625>
[12] Ministry of Defence, Government of India, "Conclusion: Exercise Pitch Black 2018, RAAF Base Darwin, Australia (24 Jul 18 – 18 Aug 18)," Press Release, 19 August 2018, <http://pib.nic.in/newsite/PrintRelease.aspx?relid=181966>
[13] Australian Marine Complex, "What is the Common User Facility (CUF)?," n.d., <https://australianmarinecomplex.com.au/common-user-facility>
[14] Patil, Sameer, "India's lead on cyber space governance," Gateway House: Indian Council on Global Relations, 15 August 2018, <https://www.gatewayhouse.in/india-cyber-space-governance/>
[15] Department of Foreign Affairs and Trade, Government of Australia, "Cyber Cooperation Program: Meet our partners," n.d., <https://dfat.gov.au/international-relations/themes/cyber-affairs/cyber-cooperation-program/Pages/meet-our-partners.aspx>