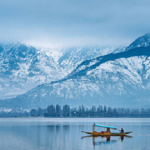 Even as India prepares to host the G20 summit during its presidency starting at the end of 2022, both China and Pakistan are already showing signs of restiveness over reports that some G20 events are likely to be organized in Jammu and Kashmir. Foreign Ministry spokesman Zhao Lijian broad-brushed his country's approach to the Union Territory, and said he hoped that members of the grouping would be "fully cognisant of the imperatives of law and justice and would oppose the proposal outright.[1] " The Leaders' summit will be held in New Delhi while sub-events and meetings are planned in various parts of the country.[2] Though Pakistan is not a member of the G20, it is moving to petition its key allies – China, Turkey and Saudi Arabia – to boycott the events.[3] With four months to go for India to take on the presidency from Indonesia,[4] it is necessary to understand if Pakistan will be successful and how much China will back its all-weather ally.
Holding a G20 meeting in Jammu and Kashmir is a bold, audacious and loaded move, if it is indeed on the cards.[5] The time is right to consider Srinagar as a venue for a high-level G20 event. The past two decades have witnessed envoys of many countries routinely travelling to Jammu and Kashmir. This includes American Ambassador Robert Blackwill leading the way to beat a tactical-diplomatic path both to Srinagar as well as the Siachen Glacier.
The G20 summitry provides the government with an opportunity to cement the gains it has claimed accrue from revoking Article 370. There are logistical and other hurdles that need overcoming, but they are not insurmountable. One is of getting the state elections underway, something that has been hanging fire ever since the state Assembly was dissolved in November 2018. There can be no better time to put stated intentions on show and be strategic.[6]   
The members of the Quad would be delighted to diplomatically cock- a-snook at the Chinese, camping not too far away in the un-demarcated border areas with India.
Domestically in Pakistan, the new political dispensation is pre-occupied. The older dispensation, led by Imran Khan, is readying for another round at the hustings, in 2023, when elections are due. It is significant to note three points. First, no Pakistani elected leader has so far managed to last the full term. Second, the missile misfire being contained in March when India accidentally launched a missile into Pakistan. The repercussions could have been disastrous, given the state of frozen ties between the countries.
Lastly, the fact that Pakistan continues to be on Financial Action Task Force (FATF's) Grey List after a terrorist Sajid Mir, who was wanted both by the FBI and Indian law enforcement agencies, mysteriously resurfaced in Pakistani custody after being reported to have been deceased years earlier.[7] A formal determination on FATF – which reports to G20 Leaders Summits and the G20 supports its work -depends on a site visit which is due most likely in October, this year.[8] 
Two weeks ago, in a display of China's position on Pakistan, it blocked on a joint proposal by India and the U.S. to list Pakistan-based terrorist Abdul Rehman Makki as a 'Global Terrorist' under the ISIS and Al Qaeda Sanctions Committee of the UN Security Council. Makki is the brother-in-law of Lashkar chief Hafiz Sayeed who keeps the Kashmir pot boiling by funding and recruiting terror agents.
An important development that has not gone unnoticed is the ceasefire along the 740 km Line of Control along Jammu and Kashmir and the 221 km international border in that area which has been holding since it came into play on the midnight of February 24-25, 2021. Before this, there had been an average of 10-12 violations – mostly during the peak of Covid-19 – through shelling and firing every day leading to loss of lives, livelihood, infrastructure, displacement and hardship. The February ceasefire came into play barely two months before Prime Minister Narendra Modi made a successful visit to Srinagar in April this year, the first since the abrogation of Article 370.
The logic is that the ceasefire could not have come about had not there been the need felt in both India and Pakistan.
In India, it took off some of the pressure exerted by the alarming Chinese incursions into the un-demarcated boundary areas, with troops thinly stretched. For Pakistan, it seemed a good way to extend a credible olive branch after the comprehensive cold-shouldering it had received from India these past years. The Pakistan Army Chief Qamar Jawed Bajwa has made conciliatory statements in the past, implying that he means it. Rumours were that the ceasefire had come about as a result of backchannel talks.
The ceasefire is still holding. If Srinagar is safe enough for the Prime Minister of India to visit, it is undoubtedly safe for high-level delegations of other countries to visit and hold a summit. As India readies to shoulder the responsibility of the G20 Presidency, it is time to expand the backchannel and work on deliverables both sides can live with, including setting the agenda of a productive bilateral meeting with the Pakistani Prime Minister and forward movement on a basket of items which should include trade.
The opinions here are the author's.
V Sudarshan is a journalist and author of, among other books, Anatomy of an Abduction: How the Indian Hostages in Iraq Were Freed (Penguin).
This article was exclusively written for Gateway House: Indian Council on Global Relations. You can read more exclusive content here.
For permission to republish, please contact outreach@gatewayhouse.in
© Copyright 2022 Gateway House: Indian Council on Global Relations. All rights reserved. Any unauthorised copying or reproduction is strictly prohibited.
References:
[1] https://www.wionews.com/india-news/china-slams-indias-decision-to-hold-g20-meeting-in-jammu-and-kashmir-493429
[2] https://www.indiatoday.in/india/story/new-pragati-maidan-to-host-G20-world-meeting-in-2023-piyush-goyal-1864223-2021-10-13
[3] https://tribune.com.pk/story/2363480/pakistan-to-approach-g20-against-indias-plan
[4]https://www.mea.gov.in/rajya-sabha.htm?dtl/35171/QUESTION_NO4068_PRESIDENCY_ROLE_OF_INDIA_IN_G20#:~:text=India%20will%20assume%20the%20G20,G20%20Secretariat%20for%20the%20year
[5] https://www.indianarrative.com/world-news/g-summit-in-kashmir-an-unparalleled-diplomatic-achievement-for-india-after-180127.html
[6] https://news.abplive.com/news/india/strong-possibility-of-elections-in-jammu-kashmir-by-2022-end-rajnath-singh-in-jammu-1537849
[7] https://www.fatf-gafi.org/publications/high-risk-and-other-monitored-jurisdictions/documents/increased-monitoring-june-2022.html#:~:text=At%20its%20June%202022%20Plenary,that%20the%20necessary%20political%20commitment
[8] https://economictimes.indiatimes.com/news/international/world-news/pakistan-working-closely-with-fatf-to-schedule-early-on-site-visit-to-exit-grey-list-minister-khar/articleshow/92306756.cms