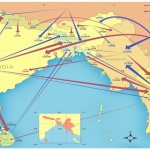 Regional financial connectivity between the Bay of Bengal states is lacking or skewed, with some exceptions such as India-Thailand. India's exports to Bangladesh, Nepal, and Sri Lanka are far higher than its imports from these states. The biggest export markets for countries of this region are elsewhere—so the intra-region trade is less important. Foreign Direct Investment (FDI) within the region is low except for Thailand-Myanmar. Through its investments in infrastructure projects led by state-owned enterprises, China has a larger FDI footprint in the region. India's FDI is far lower and is led by private sector firms, which are more focused on consumer-oriented sectors rather than infrastructure.
The imbalance can be corrected using technology, which can promote greater connectivity in data and finance. India has a large and vibrant start-up economy, catalysed by its vast population and hence market size. It has been a magnet for global tech and e-commerce companies and venture funds.
These foreign and even Indian tech investors rarely veer into the relatively smaller Bay of Bengal countries, which lack tech ecosystems, making it difficult for companies to scale up or be considered attractive for venture money. Successful tech entrepreneurs are big backers of new start-ups – this category of investors needs to be created. The Tech sector is also less impacted by systemic inefficiencies that plague physical infrastructure.
As with energy, multilateral funding can play a constructive role. The International Finance Corporation, and perhaps even the development assistance funds or EXIM Banks of the individual Quad or EU countries, can play a transformative role. China has not expanded its tech sector in the region yet and prefers monopolistic penetration in these markets. With multilateral funding, start-ups in fintech, healthcare, and agri-tech can provide tremendous benefits by helping develop a local ecosystem and better access to seed funding – and build strong ties with the Indian market.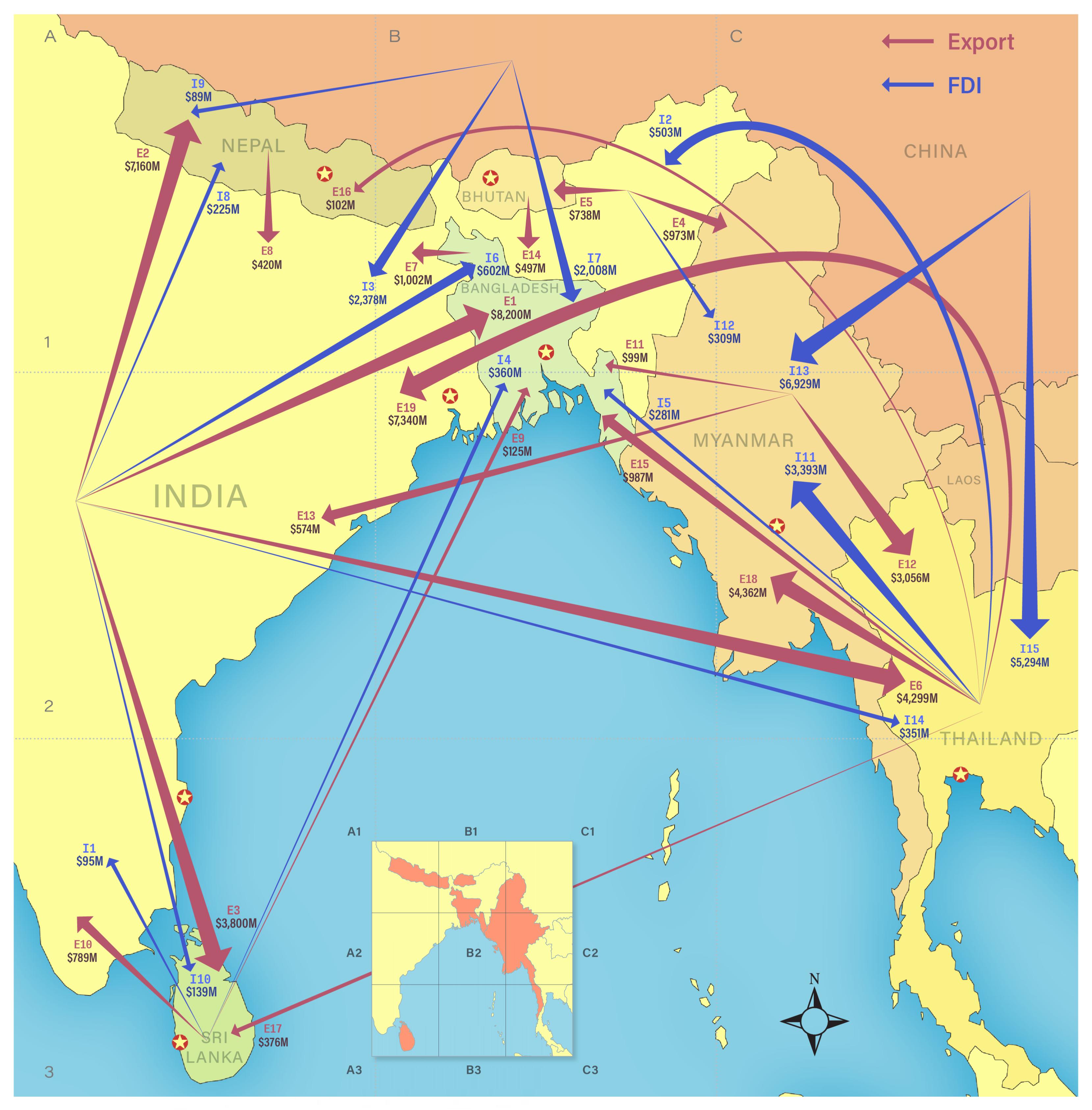 Amit Bhandari is Senior Fellow, Energy, Investment and Connectivity Studies Programme, Gateway House.
Sagnik Chakraborty is former Researcher, Cybersecurity Studies Programme, Gateway House.
Naren Punjabi and Gitanjoli Dasgupta are former Research Interns.
Designed by Debarpan Das.
This infographic was exclusively developed for Gateway House: Indian Council on Global Relations. You can read more exclusive content here.
The report is authored by Amit Bhandari, Fellow, Energy and Environment Studies Programme, Sagnik Chakraborty, former Researcher, Cybersecurity Studies Programme, Naren Punjabi and Gitanjoli Dasgupta, former Research Interns. Read the report.
For permission to republish, please contact outreach@gatewayhouse.in
© Copyright 2022 Gateway House: Indian Council on Global Relations. All rights reserved. Any unauthorised copying or reproduction is strictly prohibited.