---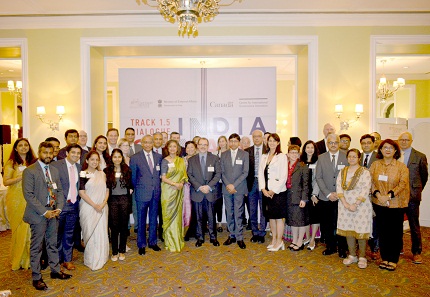 ---
On November 22, Gateway House: Indian Council on Global Relations and Centre for International Governance Innovation (CIGI) hosted the India-Canada Track 1.5 Dialogue.
The roundtable meeting was held in Mumbai. The participants included representatives from India's Ministry of External Affairs and Global Affairs Canada; and other distinguished representatives. The discussions focused on issues related to cyber security, economic relations, geoengineering and climate leadership, as well as a broader perspective on India and Canada's diplomatic relations.
Click here to read more on the India-Canada Track 1.5 Dialogue.