---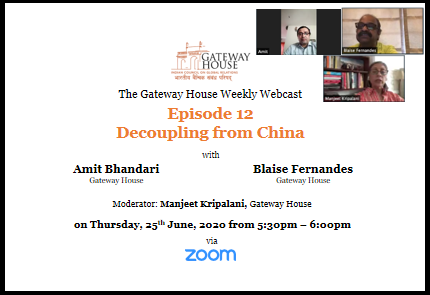 ---
On the 25th of  June 2020, Gateway House hosted the twelfth episode of its Weekly Webcast titled, Decoupling from China.
Amit Bhandari, Energy & Environment Fellow, Gateway House was in conversation with Blaise Fernandes, Director, Gateway House. The discussion was moderated by Manjeet Kripalani, Executive Director, Gateway House.
View the recording here.