---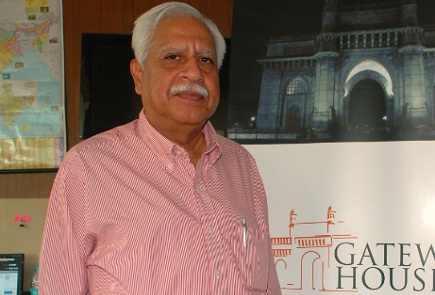 ---
Every 10 years, a transition of leadership occurs in China's ruling Communist Party (CCP), and with little controversy. This regularity and routine represents a desire in the Party for a more stable leadership and policies.
This October, the new leadership echelons of the CCP, as well as that of the People's Liberation Army (PLA), will be approved at the 18th Party Congress, in Beijing. The President of China, Hu Jintao, Premier Wen Jiabao, and other leaders of the Party will step down and the 5th generation of Party leaders will take their place. These changes coincide with the rising domestic discontent, intra-Party rivalries and increased turbulence in China's neighbourhood.
Gateway House: Indian Council on Global Relations hosted Jayadeva Ranade, former additional secretary in the Cabinet Secretariat, Government of India, in discussion with Manjeet Kripalani, Executive Director of Gateway House, to discuss the transition of leadership in China, and its implications for India and the world.
The panelists discussed the upcoming large-scale switch in the Chinese leadership in depth, and touched upon subjects like Indo-China relations and the Chinese economic slowdown, to name a few.
Jayadeva Ranade, a former Additional Secretary, Cabinet Secretariat, Government of India, is a security and intelligence expert. He is a seasoned China analyst with over 25 years experience in the field. His foreign assignments have included Hong Kong, Beijing and his last foreign posting, prior to retirement in late 2008, was as Minister in the Indian Embassy in Washington. Ranade is presently a Distinguished Fellow with the Centre for Air Power Studies, New Delhi.
Manjeet Kripalani is the Executive Director of Gateway House: Indian Council on Global Relations. She is the former India Bureau Chief of Businessweek magazine. During her extensive career in journalism, she has won several awards, including the Gerald Loeb Award, the George Polk Award, Overseas Press Club and Daniel Pearl Awards. She sits on the board of the International Centre for Journalists, the Overseas Press Club, and the Indian Liberal Group, which are all non-profit organizations.
Gateway House meetings are for members and special invitees only, and they are off-the-record and not-for-attribution. If you are interested in becoming a member, click here for more details.