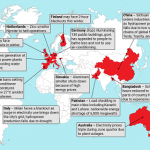 Consumers across the world are facing energy rationing and blackouts, particularly in Europe, Australia, China and India's neighbours Bangladesh and Pakistan. This is a combination of multiple factors. The sanctions on Russian energy exports consequent to the war in Ukraine, has forced European countries to buy gas from wherever it is available, and at any price – a luxury that poorer countries like Bangladesh and Pakistan do not have. Simultaneously, the heat waves and droughts in China and Europe have increased the need for energy (cooling) while reducing hydropower generation. Years of under-investment in traditional energy sources of coal, oil and gas and the as yet unrealized mass benefit of renewables, means there is little by way of fresh supplies coming in.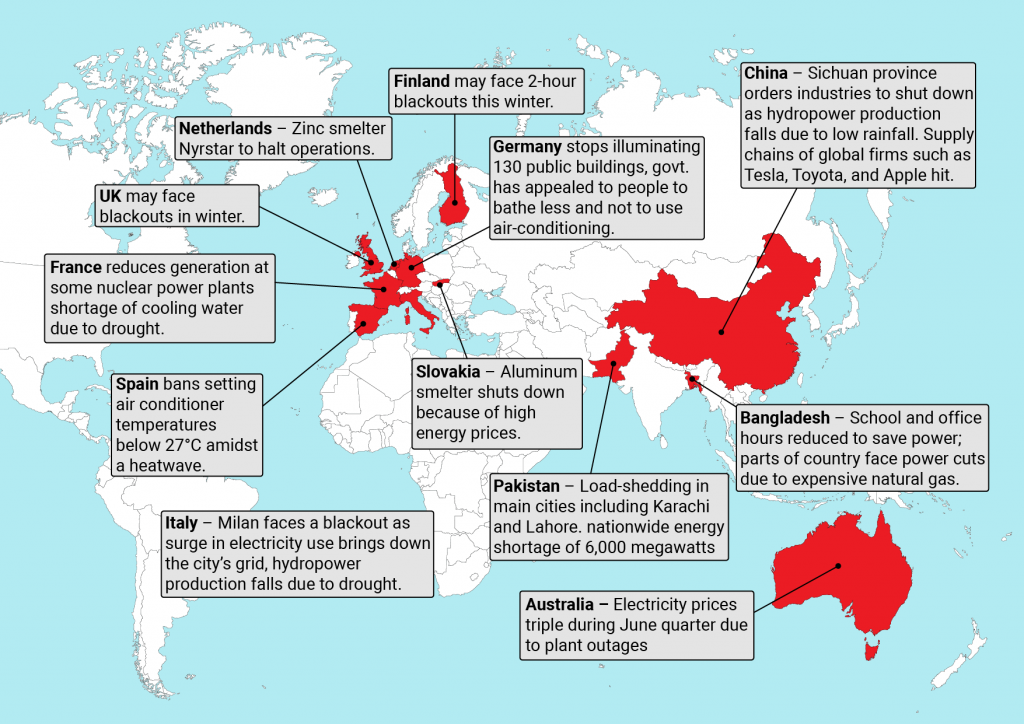 Infographic Design: Debarpan Das
Amit Bhandari is the Senior Fellow for Energy, Investment and Connectivity, Gateway House.
This infographic was exclusively created for Gateway House: Indian Council on Global Relations. You can read more exclusive content here.
For permission to republish, please contact outreach@gatewayhouse.in
© Copyright 2022 Gateway House: Indian Council on Global Relations. All rights reserved. Any unauthorised copying or reproduction is strictly prohibited.