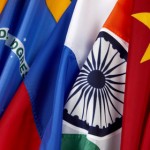 India faces a formidable agenda stemming from an action-packed diplomatic calendar, especially in the first three years of the new decade. The new year begins with the visit of Jair Bolsonaro, President of Brazil, as chief guest at the Republic Day celebrations.
Further into the year, India will have a rare, historic opportunity to host two major international summits, namely: the Shanghai Cooperation Organisation (SCO) Council of Heads of Government Summit and India-Africa Forum Summit in 2020. This will be followed by the BRICS Summit in 2021; and the G20 Summit in 2022. India may also assume a significant responsibility at the United Nations as a non-permanent member of the UN Security Council for 2021-2022, if successful in the elections in June 2020.
These prominent events apart, Prime Minister Narendra Modi, in keeping with his record of diplomatic proactivism of the past five and a half years, will maintain a highly charged schedule of participation in summits abroad and also host bilateral summits at home.
He is likely to visit Bangladesh, Russia, China, Saudi Arabia (for the G20 Summit) and Vietnam (for the ASEAN-related summits). The next India-EU Summit is in the works. He is certain to host Japanese Prime Minister Shinzo Abe in the early part of the year – and President Vladimir Putin later in 2020.
Such visits will have their own momentum, but summit-related activity will need New Delhi to focus on four key priorities.
First on the diplomatic agenda is the need to work closely with Saudi Arabia and Italy, the present and next chairs of G20, to prepare itself for the highest responsibility to be borne for the first time – as chair of G20. In this regard, Saudi-Pakistan consultations leading to a decision to hold an Organisation of Islamic Cooperation (OIC) on the Kashmir issue will need to be countered effectively.
Second, the fourth India-Africa Forum Summit, regardless of where it is held, will enable India to step up its diplomatic endeavours in what is often depicted as 'the continent of the future'. Since the last summit held in Delhi in October 2015, strategic competition in Africa among its external partners has become sharper. For example, EU, China, Japan and Russia held their summits with Africa successfully, and Turkey and the UAE have been busy deepening their economic links with the continent. India needs to arrange more financial resources and also create greater synergy and enthusiasm among its own stakeholders to strengthen partnerships in Africa. The challenge is to leverage optimally the new opportunities created through an impressive series of visits to Africa by India's president, vice president and prime minister during the period 2015-2019.
Third, the BRICS and SCO conferences will help India consolidate the processes that make these institutions more effective, and to ensure simultaneously that they adequately safeguard and incorporate India's interest in their future evolution. Also, will the prime minister of Pakistan come to India to participate in the SCO conference? Some Central Asia experts suggest that he will send a cabinet minister instead.
Finally, the Security Council membership, if it comes through, will be a test for New Delhi to show the best of its political-diplomatic acumen at a time when the geopolitical landscape is becoming increasingly more complex. This offers India a chance to work towards its elevation from a balancing power to a leading power, an outcome that must figure high on the diplomatic agenda.
For ensuring reasonable success in the diplomatic arena in the coming years, India watchers point to the need for three essential prerequisites at home:
a cohesive and harmonious domestic political environment;
an economy that manages to reverse the current slowdown quickly and regain lost kudos; and
an alert strategic-academic community (comprising think tanks, universities and other specialised institutions), striving through serious homework and coordination to craft a broad policy consensus on the kind of role India should play on the world stage during the new decade.
Essentially, India's success in sticking to its diplomatic agenda will be shaped by its domestic politics and economic resurgence. Therefore, all those involved ought to assume their responsibilities optimally for India's sake in the new year and the new decade.
Rajiv Bhatia is Distinguished Fellow, Foreign Policy Studies Programme, Gateway House. He is a former ambassador, author, and a regular commentator on international affairs.
This article was exclusively written for Gateway House: Indian Council on Global Relations. You can read more exclusive content here.
For interview requests with the author, or for permission to republish, please contact outreach@gatewayhouse.in
© Copyright 2020 Gateway House: Indian Council on Global Relations. All rights reserved. Any unauthorized copying or reproduction is strictly prohibited.