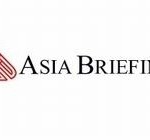 Mar. 27 – China's rapidly aging population is set to dramatically shrink its workforce and effectively pass the baton to India as the world's manufacturing hub, according to analysis from Morgan Stanley and the Global Times. China's famous one child policy, which has allowed China to manage its population over the past three decades, is now finally kicking into China's expansive work pool and has thoroughly reduced the number of Chinese workers.
The Global Times has gone on record to say that, "2015 will mark the beginning of the end of China's demographic dividend." Unfortunately for China, the World Bank also echoes those sentiments as it predicted that China's GDP growth would fall to 7.9 percent in 2015 and to 6.5 percent by 2020. Morgan Stanley expects India's growth to head in the opposite direction and to surpass China's growth two years from now.
This article was originally published by Asia Briefing. You can read the rest of the article here.
You can read exclusive content from Gateway House: Indian Council on Global Relations, here.
Copyright © 2013 by Asia Briefing.