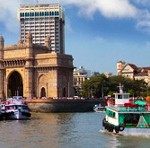 On October 31, former Nagpur mayor Devendra Fadnavis was sworn in as Maharashtra's chief minister. That Fadnavis was a mayor before becoming chief minister, aligns with global trends everywhere, especially Asia, where city mayors are heroes and increasingly, presidential or prime ministerial candidates. The rise of two mayors of Shanghai – Jiang Zemin and Zhu Rongji – to President and Premier of China, is well known.
Globally, metropolitan cities are becoming powerful centres that sustain entire countries – as London sustains the UK. Life is increasingly urban: over 30% of India is urban, and by 2030, nearly 600 million Indians will be urban. In the European Union, 70% of the citizens live in cities.
Mumbaikars yearn to elevate their city to the position it held about a decade ago, when people talked of "Dubai, Mumbai and Shanghai" in the same breath. We want to get back our global positioning.
The time is now, and the vehicle is available.
Our new government has moved beyond the rhetoric of rural politics, and is focusing on cities and urbanisation. This is where meaningful change can occur, especially in developing countries, where growth is neither seamless nor equal. Functioning pockets—as cities frequently are—that attract talent, can have a strong demonstration effect.  Here cities like Mumbai can be role models. Nairobi, Kinshasa, or even Bhubhaneshwar can't become Singapore, Shanghai or Dubai, but they can more easily become Mumbai.
If Mumbai succeeds, the others too will have a chance.
So: How can Mumbai get there? We know that the hardest thing to do is to change governance and infrastructure.
But we can work backwards – by aiming high, and then, under strict requirements and standards, stitching the infrastructure and governance together. The tried-and-tested technique is to host an international institution or event. The most appropriate for Mumbai is to be home to the headquarters of BRICS.
Mumbai is the perfect place for it.
First, this will be the first multilateral institution located in India. It has benefits: multilateral institutions bring with them expertise, talent, funding, standards. With them come an engagement with international leaders, the practice of economic diplomacy and a better understanding of multilateral negotiation. And they bring tourism, jobs and additional revenue: having the United Nations in New York City brings the city additional revenue of over $1 billion a year spent by the 1 million visitors who annually visit the UN alone.
Second, Mumbai has the necessary criteria to host the BRICS headquarters.
According to a survey conducted in Forbes on what makes cities globally influential,Joel Kotkin, the author of Tribes listed air connectivity, diversity, foreign direct investment, corporate headquarters, producer services, financial services, technology and media, industry dominance.
Mumbai scores over other BRICS cities in each criteria. It has international connectivity, and logistically, shares overlapping working hours and is within an eight-hour radius of all the other BRICS countries except Brazil.
On FDI, Maharashtra is the top state and Mumbai—India's melting pot of diversity and financial capital—received 33% of all FDI equity inflows between 2000 and 2012, 6% of India's GDP, 26% of tax revenues, 40% of foreign trade and 25% of industrial production.
Mumbai is home to the largest number of corporate headquarters in India, and two major ports. It hosts India's top legal, accounting and consulting firms. The financial eco-system is the most sophisticated in BRICS. The Reserve Bank of India is the most respected and trusted central bank in the BRICS. The Bombay Stock Exchange is the oldest in Asia; its 5,000 companies have a joint market capitalization of over $1.5 trillion.
India's top advertising and media companies are in Mumbai, as is Bollywood. Public transport overall is among the country's best, the Tata companies provide 24-hour electricity and we are still one of the safest cities for women – a necessary ingredient of multilateral talent.
Mumbai also faces issues pertinent to developing countries: unruly urbanisation, over-population, poverty and security challenges, making it the perfect laboratory for the BRICS project.
A physical location is available for the headquarters: Along the eastern seaboard of the city, in the 773 acres of heritage, picturesque port area along the Victoria and Princess Docks which are up for redevelopment. The BRICS headquarters and secretariat can be located between the stately Reserve Bank of India and the heritage Naval headquarters.
India has long been critical of the Washington Consensus, and the domination by the West of institutions like the World Bank and IMF. The BRICS headquarters can begin a conversation about a BRICS Consensus, with its more equitable formation. The intermingling of multilateral bureaucrats with Mumbai's no-nonsense business folk and entrepreneurs, will ensure policy pragmatism. Its citizens are ready to become partners in India's diplomacy.
The only BRICS institution planned for now is the New Development Bank in Shanghai. But no multilateral institution, especially one as world-changing as BRICS, can succeed without a physical headquarters.
There is already a plan in place – the Percy Committee Report of 2007 – to make Mumbai an International Financial Centre. Linking that with the build-out of the Bangalore-Mumbai corridor will give it a perfect frame: to develop the eastern seaboard like London's Dockyards, or Shanghai's Bund.
This is a plan that the new Maharashtra government and New Delhi can back. It will give Prime Minister Modi and his team of chief ministers the status of visionary global leaders – far beyond just the BRICS.
Manjeet Kripalani is the co-founder and executive director of Gateway House: Indian Council on Global Relations, Mumbai.
This article was first featured by The Pioneer.
You can read more Gateway House content here.
For interview requests with the author, or for permission to republish, please contact outreach@gatewayhouse.in.
© Copyright 2014 Gateway House: Indian Council on Global Relations. All rights reserved. Any unauthorized copying or reproduction is strictly prohibited