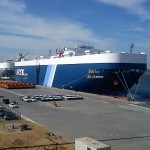 The backlash to the high cost of Chinese projects under the Belt and Road Initiative (BRI) is becoming visible across Asia. In Myanmar, the Kyaukpyu Port being developed by China's state-owned CITIC, has hit the headlines for its massive price tag of $7.5 billion. In nearby Malaysia, Chinese projects including a new city and a railway line costing tens of billions of dollars of proposed Chinese funding, became an election issue.
Prime Minister Mahathir Mohammad, the surprise 92-year old winner of the election, had promised greater scrutiny of China-funded projects. After his victory, Mahathir called the railway projects 'very damaging to the economy,' and said that Malaysia reserves the right to renegotiate terms on some of the contracts. Construction has already started and it's not certain whether this will be possible.
Five years after the Belt and Road Initiative (BRI) was launched, supposed beneficiaries are starting to worry about the ambitious undertaking. Padded project costs and high interest rates on project loans may push recipient countries into a debt trap – a concern that's increasingly evident in countries such as Sri Lanka, Malaysia and Myanmar.
In Sri Lanka, fears of a debt trap have been realised. A $1.1 billion project run by another Chinese state-owned firm to build the Hambantota Port has proved to be financially unviable. Instead of reaping rewards from the new facility, the country was forced to hand it over to a Chinese company for 99 years in lieu of debt.
As in Malaysia, Chinese investments played a role in the Sri Lankan election of 2015, when incumbent Mahinda Rajapaksa was unseated in a surprise upset. President Rajapaksa's tenure (2005-15) had seen Sri Lanka borrowing heavily from Chinese state-owned banks to fund infrastructure such as ports, airports and roads – eventually culminating in the handover of the Hambantota Port. Sri Lanka remains heavily indebted to China – and many of these loans are at around 6% interest, almost twice the rate charged by multilateral institutions for sovereign debt. Similar concerns about the over-dependence on China and that the consequences may be akin to Sri Lanka have also come up in Kenya where China built a railroad from Mombasa to Nairobi for more than $4 billion.
Malaysia, Sri Lanka and Myanmar are among 16 countries identified in a report submitted to the U.S. State Department for being 'at-risk' of falling into Chinese debt traps created by BRI investments. This is referred to as a debt trap because most of the Chinese banks are owned by the government, and therefore, debt is owed to the Chinese government.
Other countries on this list include Pakistan, where China proposes to invest more than $60 billion in infrastructure, and Djibouti, which borrowed heavily from China in the past and where China has recently put up a military base. Djibouti has a small population and economy (about $2 billion), with a debt-to-GDP ratio of 85% of which 77% is owed to Chinese banks. Poor in resources, Djibouti enjoys a strategic position in the Gulf of Aden and has utility as a military outpost.
The predicaments faced by Sri Lanka and Djibouti have prompted questions about China's long-term intentions. The Hambantota port is an example of a country losing control over swathes of its own territory due to debt, and Djibouti shows how China can leverage debt to gain military facilities. These two examples have cast a cloud over the image China has carefully cultivated that the BRI is a benign, economic pursuit.
However, in the absence of viable alternatives to finance and build much needed infrastructure, vulnerable economies will continue to be forced to borrow from China at unsustainable rates. The Japanese government is considering developing three ports — in Myanmar, Bangladesh and Sri Lanka – the last jointly with India, as a part of Prime Minister Abe's 'Free and Open Indo-Pacific Policy'. India too, needs to act on proposed infrastructure projects in or with these three countries. Projects such as the sub-sea power cable with Sri Lanka, the India-Bangladesh friendship power plant and Sittwe Port in Myanmar need to be executed quickly. Secondly, India and Japan need to work together – and be more upfront about intent. Instances of particularly large and over-priced infrastructure, such as the Kyaukpyu Port, require them to come forward and offer to carry out the project at a lower cost.
Neelam Deo is Director, Gateway House.
Amit Bhandari is Fellow, Energy and Environment Studies, Gateway House.
This blog was exclusively written for Gateway House: Indian Council on Global Relations. You can read more exclusive features here.
For interview requests with the author, or for permission to republish, please contact outreach@gatewayhouse.in or 022 22023371.
© Copyright 2018 Gateway House: Indian Council on Global Relations. All rights reserved. Any unauthorized copying or reproduction is strictly prohibited.