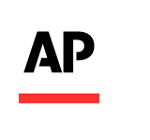 Below is the quote from Neelam,
'Neelam Deo, who heads the Mumbai-based think tank Gateway House, said India would also welcome it if Trump builds a working relationship with Russia in fighting the Islamic State group.
But Deo predicted U.S.-India friction if Trump restricts non-immigrant visas for Indians to try to protect American workers. She said that 60 percent of India's information technology experts who work abroad go to the U.S.'
Read the full article here. The article has been republished by The Indian Express, NDTV, Deccan Chronicle, San Antonio Express News, Gulf News India, and 110 other publications.