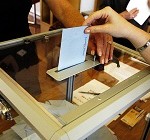 The year 2014 will see at least 50 significant national, local and institutional elections around the world, strengthening the momentum for a global shift towards democratic political transformations.
Among the most important are the elections in India, Indonesia, Iraq, Syria, the European Parliament, Brazil and Afghanistan.
While some of these countries and institutions will tend towards more open societies, others are expected to increase the representation of xenophobic trends. For instance the European Parliament. A significant number of extreme right wing, anti-immigrant parties in many members of the EU states are predicted to make gains, which could have the perverse outcome of shrinking the efficacy and mandate of the European Parliament itself.
There are three broad trends being witnessed: exclusionary, consolidative, and transitional. Existing western democracies considered advanced, are narrowing their horizons and becoming more exclusionary and anti-immigrant. On the other hand, elections in Asian countries are consolidating democracy, while countries such as Iraq and Syria that are transitioning are bound to experience periods of progression and regression.
Demographically, the world is moving into opposing directions. The countries with youthful populations fall into the latter two categories of consolidation and transition, while the ageing populations in the advanced democracies are turning more and more inwards.
Across this cross-section is one commonality, especially among the young: a desperate search for employment and equal opportunities.
Gateway House has compiled a list of the important countries and institutions that are going to the polls this year and has identified the most important issues in those elections: corruption, unemployment and economic stagnation.
These global developments with their wide ranging and lasting impact for the next decade must concern us all.
*Youth population has been denoted as a percentage of the total population to show their size as a voter base.
CountryDate
 Total Population Youth component (15-24 yrs)
                     Key Issues
Bangladesh

5 January

152 million20.3%
*Prosecution of 1971 war criminals*Keeping religion-based parties out of politics
Hungary

6 April 

9.9 million12.5%
*Increasing right wing sentiment reflected in irredentism, anti-EU and anti-Roma positions
India

7 April-12 May

1.25 billion19%
*Dynastic politics and crony capitalism*Unemployment and stagnant economy*Deepening divisive religious identification
Algeria

17 April

36.4 million20.8%
*Apprehensions over impact of Arab uprisings*Youth unemployment and economic stagnation
Lebanon

23 April

4.4 million20.0%
*Sectarian fallout of Syrian conflict*Burden of 1.2 million Syrian refugees
Iraq

30 April

33.7 million19.8%
*Sharing of oil wealth*Shia Sunni contention*Renewed violence by Al Qaeda and associated terrorist groups
South Africa

7 May

50.7 million19.9%
*Ruling ANC party linked to corruption*Lack of basic amenities – housing, electricity and water*Unemployment and stagnating economy
European Union

22 May

28 countries
*Handling of Eurozone crisis*Rising right wing, anti EU and anti-immigrant sentiment
Ukraine

25 May

4.49 million14.3%
*Country divided along lines of pro-EU and pro-Russian sentiment
Colombia

25 May

47.5 million18.3%
*Ongoing peace negotiations with FARC rebels*Fallout of drug trafficking
Egypt

26 May

83.9 million19.7%
*Persecution of former Muslim Brotherhood leaders*Educated urban vs. rural poor
AfghanistanRun off 7 June
33 million19.4%
*Stability after drawdown of western troops and a resurgent Taliban*Continued international financial support*Minimising Pakistani meddling
Indonesia

9 July

244 million16.8%
*Corruption-linked income inequalities*Revived religious radicalism
Thailand

20 July

69.8 million14.3%
*Renewed confrontation between urban rich and rural poor
Turkey

10 August

74.5 million17.5%
*Corrupt and autocratic leadership of PM Erdogan*Religious orientations vs. urban secular politics
Sweden

1

4 September
9.4 million13.4%
*Terms of EU membership*Unemployment and privatisation of welfare services
Fiji

17 September

 0.8 million18.4%
*First election including citizens of Indian origin after decades of military rule
ScotlandReferendum18 September
5.3 millionNA
*Secession from the United Kingdom
Brazil5 October
198 million17.2%
*Anger over high public funding of World Cup*High unemployment and high inflation*Scandal at oil giant Petrobras involving close aides of President Rousseff
Mozambique

15 October

24.47 million19.3%
*Continuing fallout of civil war, unemployment and economic mismanagement
Romania

2 November

21.3 million13.7%
*Security fallout post Ukraine confrontation*Unemployment and corruption
Catalonia

Referendum

9 November
7 millionNA
*Secession from Spain
TunisiaTo be announced
10.7 million18.8%
*Unemployment and economic stagnation*Uncertain constitutional and political stability
Source: United Nations Department of Economic and Social Affairs, Population Division and International Foundation for Electoral Systems
This chart was compiled by Marisha Dolly Singh, Website Team, Gateway House
This article was exclusively written for Gateway House: Indian Council on Global Relations. You can read more exclusive content here.
For interview requests with the author, or for permission to republish, please contact outreach@gatewayhouse.in.
© Copyright 2014 Gateway House: Indian Council on Global Relations. All rights reserved. Any unauthorized copying or reproduction is strictly prohibited