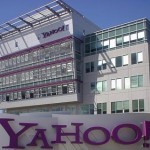 Earlier this week, the online business of Yahoo was bought by Verizon for $4.83 billion. The company's total value is over $36 billion. By any measure, the story of two graduate students starting a company, which in less than 25 years is worth that much, should be considered a success story. Except it isn't.
Jerry Yang and David Filo, the two founders, have been the focus of discussions on the many missteps they made, rather than what they successfully achieved. One of the many memes doing rounds on the subject today are Yahoo a)not buying Google in 1998 for 1 million dollars (Worth over $500 billion today); b)not buying Facebook for $1 billion in 2006 (worth $350 billion today); and finally, c)not selling itself to Microsoft in 2008 for $45 billion – and now being sold for a tenth of that sum. A story on Bloomberg on the company is titled, 'What Sank Yahoo? Blame Its Nice Guy Founders'.
Yet, even at its current, depressed valuation, Yahoo is worth more than all but five Indian companies – the exceptions being TCS, Reliance Industries, HDFC Bank, ITC and Infosys. Yahoo is still valued at much more than Indian heavyweights like ONGC, Coal India, Sun Pharma, Indian Oil and Hindustan Unilever. If an entrepreneur could create a company as valuable as any of these, would they be considered a success or a failure? Perhaps Yahoo hasn't done as badly as the narrative seems to suggest. ​
To show just how badly Yahoo has done, it is being compared to Google and Facebook – perhaps the two most successful companies in the world today. In finance, this is known as the "survivorship bias." To have a fair comparison means examining all the companies that started out – including the thousands that went belly-up and are no longer comparable.
Secondly, had Yahoo acquired Google and Facebook when it had the chance, it doesn't mean much. Google's management did a lot of things post-1998 which have brought the company to where it is today. Same is true for the management at Facebook. There is always the possibility that the management of Yahoo may not have done the very same things at all.
Survivor bias also explains another aspect: Invisible are the hundreds of bad bets that Yahoo passed up; visible are only the good ones. If Yahoo had indiscriminately picked up every deal that came its way so that it did not miss a potential blockbuster, it would have never had enough money or management bandwidth left to conduct its own business.
Sadly, the disasters avoided don't make for good stories – anecdotes take precedence over averages. The one plane crash, replayed endlessly, makes travelers anxious about air travel, forgetting that road traffic is a far greater risk. Ditto with Yahoo.
Amit Bhandari is Fellow, Energy & Environment Studies, Gateway House.
This blog was exclusively written for Gateway House: Indian Council on Global Relations. You can read more exclusive content here.
For interview requests with the author, or for permission to republish, please contact outreach@gatewayhouse.in.
© Copyright 2016 Gateway House: Indian Council on Global Relations. All rights reserved. Any unauthorized copying or reproduction is strictly prohibited.