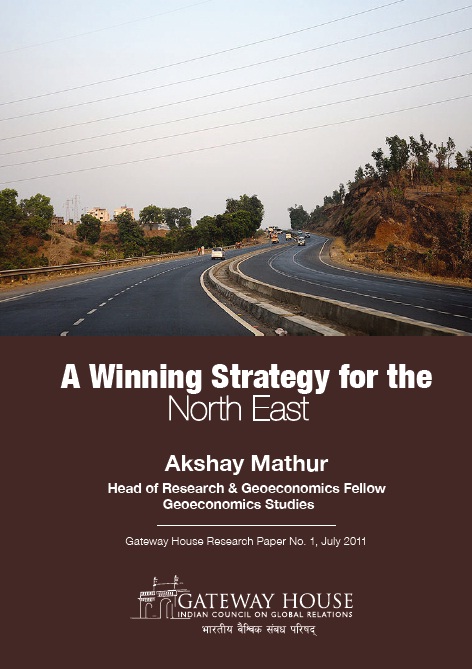 Introduction
For most Indians, the North East (NE) has remained largely on the fringes of our sense of India as well as on the periphery of its geography. This is partly because India has ignored the region politically and economically for a long time, and partly because the complex social and cultural dynamics have made it difficult to integrate the region with the rest of the country. Now, however, India ignores it at its own peril. India can never achieve sustained high economic growth or become a powerful integrated nation if it continues to think of developing NE as a rural infrastructure project. It is a region of seven states – Arunachal Pradesh, Assam, Manipur, Meghalaya, Mizoram, Nagaland and Tripura that has four international borders—China, Myanmar, Bangladesh and Bhutan— and accounts for a major source of hydrocarbons (oil and gas), coal, limestone, tea, bamboo and other resources. The successful triumvirate of diplomacy, policing and development in Assam has brought the ULFA to the point of peace negotiations. This has renewed hope for sustained peace and a fresh economic opportunity in Assam. It is now time to cement peace and define a new vision for the region.
A big, bold, tangible, all-encompassing strategy is suggested to kick-start an economic revolution in the NE using domestic businesses and partnerships neighbouring South East Asian countries. The paper uses the model of the Delhi Mumbai Industrial Corridor (DMIC), a Rs. 400,995 Crores ($90 billion) effort funded jointly by Government of India and Government of Japan to make western India in to an economic powerhouse. Part 1 of this paper examines the political and economic landscape of the region and explains how diplomacy, policing and development brought peace to Assam and to NE at large. Part 2 proposes a bold economic plan for the future with Thailand as partner.
Related reading:
1. A winning strategy for the North East
Gateway House published this Op-Ed, by Akshay Mathur, on 13 May, 2011. He analyses how North East India, a highly fragile area bordering various neighbouring countries, is not only a robust participant in India's democracy, but, with imagination, can play a role in leading an economic transformation from the East.
2. A corridor for North-East's prosperity
Live Mint, a leading Indian business newspaper, republished this Op-Ed, by Akshay Mathur, on 3 July, 2011. He argues that a robust economic strategy and a tie-up with east-Asia will make India a competitive alternative to China.
You can download the PDF version of this paper, here.
Akshay Mathur is Fellow, Geoeconomics Studies, Gateway House.
This paper was exclusively written for Gateway House: Indian Council on Global Relations. You can read more exclusive content here.
For interview requests with the author, or for permission to republish, please contact outreach@gatewayhouse.in.
©Copyright 2011 Gateway House: Indian Council on Global Relations. All rights reserved. Any unauthorized copying or reproduction is strictly prohibited.