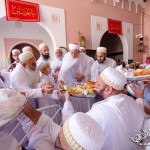 This article is the second in a two-part series. Click here to read the first part.
India and Yemen are the spiritual homeland (see Part 1) of the Dawoodi Bohra community, and the roots of its religious, political, economic, and cultural history, but the turn of the 21st century has witnessed the community's marked outward immigration from former strongholds in the east to the west. From older communities in India, Pakistan, East Africa, Sri Lanka and the Gulf countries, Bohra youngsters are seeking opportunities in Western Europe, the United Kingdom, Canada, the United States and Australia.
This is changing the community in many ways, especially its occupational profile and family structure. Many more Bohras today are moving away from their traditional callings of trade and business and becoming doctors, IT professionals, lawyers and chartered accountants. Families have shrunk to reflect the society of their adopted homes in the West, becoming nuclear rather than remaining as extended joint families.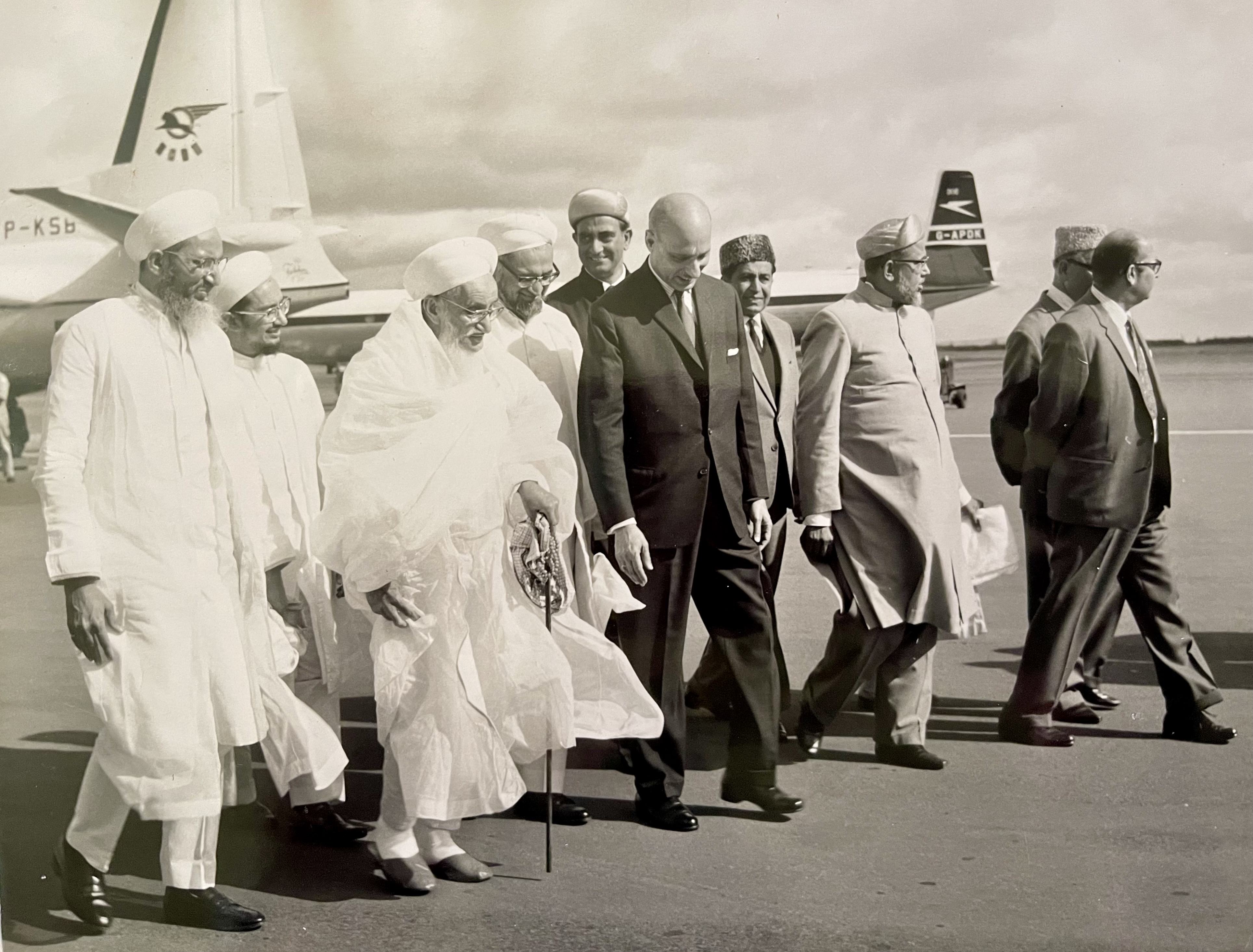 However, the community is now stronger than ever. Rather than being unmoored from the religion and traditions of their forefathers, these young families are in fact deeply interconnected with the Dawat (the Mission) here in Mumbai and their overseas brethren. This happens not only through a (now digital) formal administrative set-up[1] but more importantly through a shared and evolving culinary heritage and an incremental common language – Lisan-ul-Dawat or the language of the Mission.
Bohra cuisine is well-known particularly in Western India where most of the community is concentrated – combined with the fact that Surat and now Mumbai are the community's administrative headquarters.[2] Those with Bohra friends, having relished the delicious ceremonial Bohra multi-course meal whilst seated at the traditional single thaal (a large round stainless steel platter) on celebratory occasions, like weddings for example. This is the public face of Bohra culture. Not many people realize that this festive multi-course meal which often includes signature dishes like the savoury mutton Raan, fragrant dum ghosht Bohra Biryani, Kuddal Paliddu[3], represents a rich culinary mix of Indian regional and international heritages. Lubaina Bandukwala[4], a Mumbai-based food writer , explains, "Bohra cuisine is like the Bohra cultural ethos, which is composite yet unique. Like our language the Lisan ul-Dawat which has words from Arabic, Urdu, Gujarati, our cuisine also draws from the heritage of places we settle in, that we pick up along the way. It makes us who we are," she says.
Amongst the earliest influences on Bohra cuisine is the Yemenite one, probably a result of the close interactions between the Subcontinent's Bohra community and their brethren in Yemen. Just one among the continuum of engagements that have occurred since the 12th century when the Dawat (the Mission) shifted from Egypt to Yemen, was the appointment of the first Indian Dai or Syedna of the Tayyebi Ismaili Shias – the 24th Syedna, Yusuf Najmuddin[5] – who though from Siddhpur in India, went to reside in Yemen. This also coincided with a period of great circulations of traders between the Subcontinent's west coast where the Bohras were mostly resident and Yemen. The Syedna being Indian must have attracted his followers here in the Subcontinent to travel to Yemen more often.
It is from Yemen that the Surti Bohra specialty — Sagla Bagla, a thin flaky multi-layered sweetmeat with mawa and crushed pistachios in its centre – originates. Rizwana Dhoon[6], who has written three Bohra cookbooks and was formerly a caterer for Bohra functions, describes it as a "mithai, like a Surti version of the Middle-Eastern Baklava, but we have made certain changes to it. The Baklava has only nuts, in Sagla Bagla we also put mawa (thickened burnt milk), sugar and a little ground pistachio nuts." The multiple crusts of this sweetmeat are so delicate and flaky after it is taken out of the oven that care has to be taken to cut it into triangular portions before it is baked. The end result is a crumbly melt-in-your-mouth delicacy, often served at weddings.
Another Bohra specialty with Yemenite roots, is Sufoot, a cold dish made up of layered rice pancakes, whose fillings are beaten yogurt-mustard-salt with cucumber pieces, boiled mincemeat either of mutton or beef, and a mix of carrots-and-peas on the topmost layer.  The Hulbo or the Yemeni Hilbah (fenugreek), is a dip made by Surti Bohras out of fenugreek powder soaked overnight, and then ground with lime juice, chillies, garlic and salt. This dish is an acquired taste because of the slightly bitter after-taste, which makes it unpalatable for those who haven't grown up eating it.
Both Bandukwala and Dhoon are originally from Surat, and are in agreement that Surat still remains the culinary epicenter for Bohra cuisine, being as its was prior to the 20th century the headquarters of the Dawoodi Bohra Dawat for almost a century. It is here – Surat was an important Mughal port city[7] — that every possible overseas and regional influence amalgamated. The Mughlai style Bohra biryani – distinguishable from other Indian biryanis as the meat, yogurt-birista (fried onion), and spices including the fragrant Shahzeera are cooked in par-boiled Basmati rice using the Dum or pressure method, is one. So is the popular Rajasthani Ghevar (a milk mithai) which the Surti Bohras have made their own by preparing a fluffier, lighter version.
Signature dishes from other Bohra communities too have added distinct flavours to the Bohra festive menu. The delicious Kaparwanchi sheekh kababs, the Khambhati Tikri (a mithai) and the Aradhya Ladvos (Arad Dal laddoos) from Sidhpur, Gujarat, are what make Bohra food such an amalgam of aromas.[8]
Though the repertoire of traditional dishes that can be prepared on festive and celebratory occasions are mind-boggling, the innovative batyaras' (professional cooks) versions of Russian pattice, Chinese fried rice and noodles, Russian pulao   – if the host is willing to risk the jibes of the purists – can also be thrown into this happy mix.
However, Bohra celebratory menus aren't just about overwhelming guests with a surfeit of food. In recent years, care is taken to ensure there is no wastage at functions, with smaller portions being served in every course. Where once there were two servings of mithas (sweet dish), there is now just one, with dessert continuing to be served at the beginning of a meal 'Bohra style', rather than at the end as is normally done.[9]
Food is central to an observant Dawoodi Bohra's family and community life, whether in India or overseas.[10] The strong belief is that a family and community that dines together, stays together.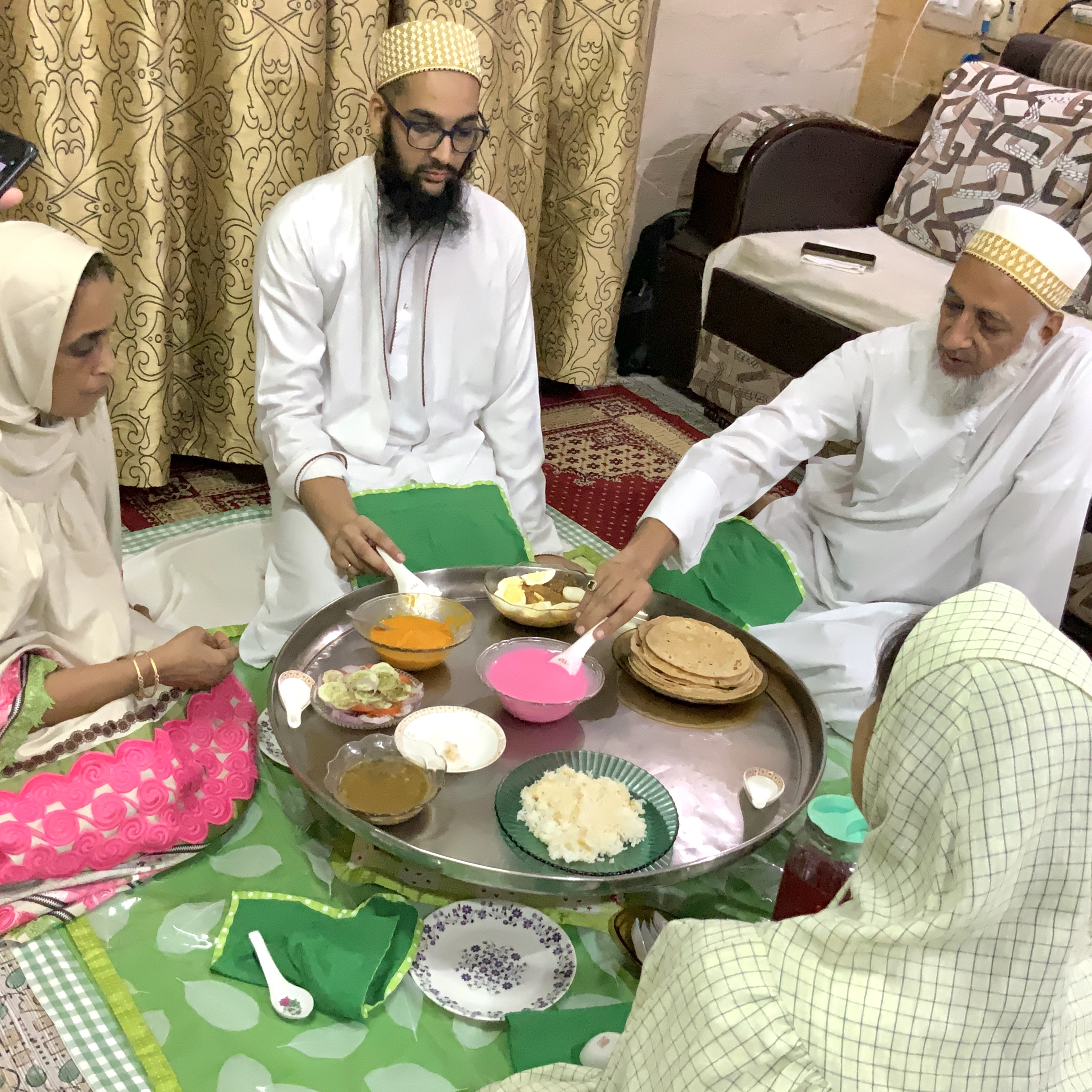 Most Bohra families ensure that at least one family meal in a day is eaten in the shared thaal. Community meals at the mosque or jamaatkhana (community dining hall) are almost always served in a thaal[11], thereby introducing children in western diaspora to their heritage.[12]
Food is viewed by the Dawoodi Bohra through multiple lenses. First, its importance in providing sustenance, hence Niyaz or feeding those in need is considered a duty and not charity[13].  Says Bandukwala, "A housewife practices Niyaz on a daily basis, so if we make a gravy dish, we always make more sarvo or gravy because although you may not have much meat in it you never know when a neighbour might need food from you."
Second, gender equality is emphasized as the women of the house eat at the thaal with the rest of the family[14]. Last, special foods mark auspicious days, especially the numerous memorial days that punctuate the Bohra Misri[15] calendar.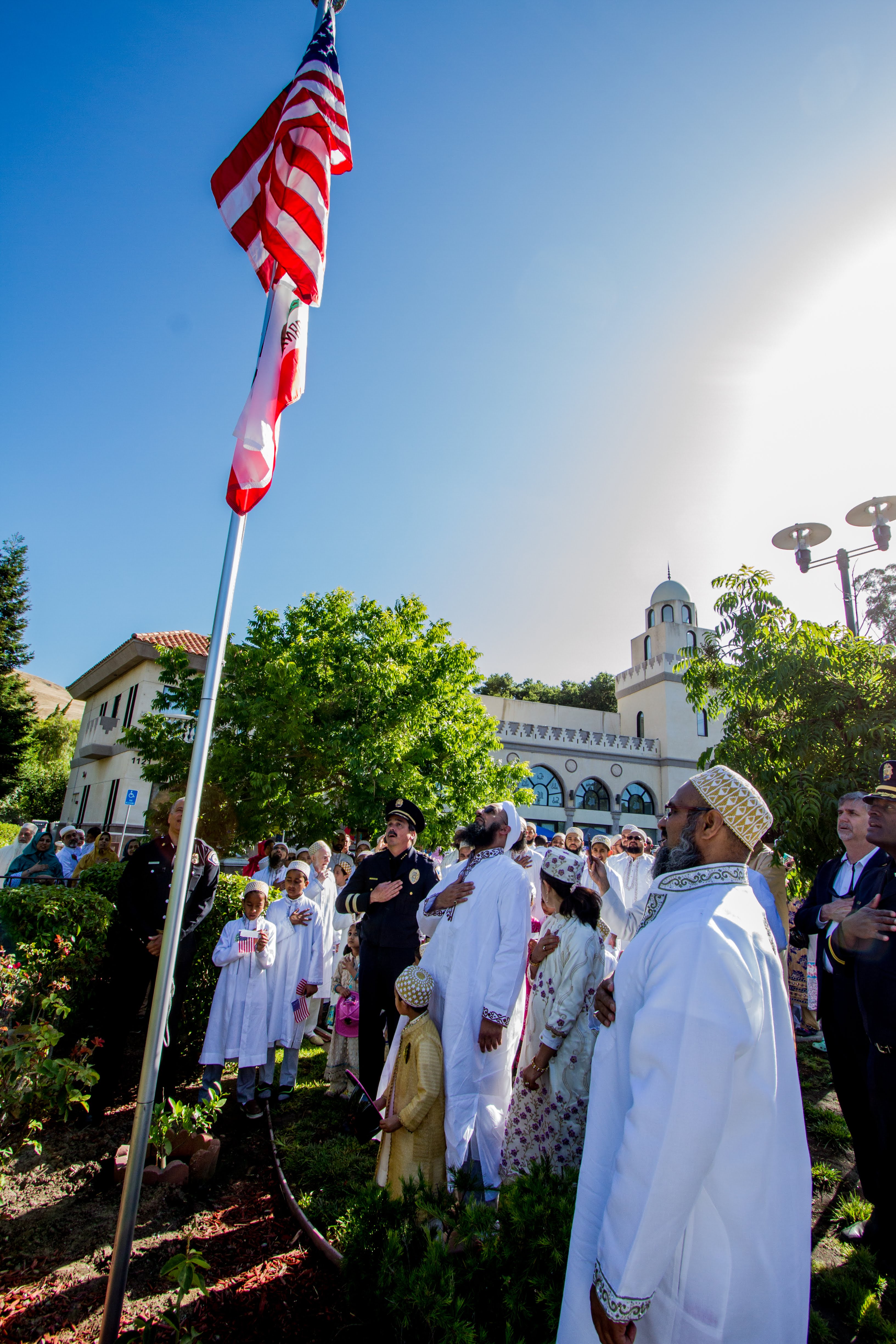 It is these religious, social and cultural traditions that Dawoodi Bohra communities carry with them when relocating to countries like Canada and the United States. Cookbook author Rizwana Dhoon who is visiting family in Houston, a city which has about 450 Dawoodi Bohra families and is one of the larger Bohra communities in the US. "In Houston the community is a mix of Bohras from Pakistan[16], many from East Africa that is Kenya-Uganda-Tanzania, Indians of course, and a few from the Far East and Europe too," she says. There is a great curiosity regarding East African Bohra foods, like Mishkaki (beef skewers) and Kuku Paka (coconut milk gravy). Often, by popular demand, menus for community meals are drawn from the signature dishes of different communities. It helps to introduce people from different parts of the world to each other through their food.
If food is a binder interlinking the old with the new, it is the incremental efforts of the worldwide organization of the Dawat itself that tries to promote cultural integration through the development of a common language – Lisan-ul-Dawat — to break down linguistic barriers and enable the community to read the Quran in its original Arabic. The Lisan-ul-Dawat is essentially a Gujarati language in vocabulary and grammar but is written in the Arabic script, making it accessible to most. Arabic words are introduced into its vocabulary periodically by the Syedna during his sermons.[17] By a happy coincidence, the Lisan-ul-Dawat is also easy to understand for the North Indian Urdu-speaking Bohra, as Urdu is effectively a bridging-language for both Gujarati and Arabic.
It is this kind of innovativeness combined with the Bohra's willingness to experiment in the cultural sphere – like the culinary and linguistic –by throwing together seemingly disparate elements that has helped create a composite cultural ethos, unique only to the Dawoodi Bohra, wherever they may reside.
Sifra Lentin is Bombay History Fellow, Gateway House.
This is the second of a two-part series.
This article was exclusively written for Gateway House: Indian Council on Global Relations. You can read more exclusive content here.
For interview requests with the author, or for permission to republish, please contact outreach@gatewayhouse.in
© Copyright 2021 Gateway House: Indian Council on Global Relations. All rights reserved. Any unauthorized copying or reproduction is strictly prohibited.
References:
[1] The global Dawoodi Bohra community are enumerated through a system of identity cards. Wherever there is a large community settled, the Dawat (the Mission) in Mumbai deputes an Amil or deputy Amil, trained at the Al Jamea-tus-Saifiyah theological institute in Surat, to act as the religious and temporal leader of such a community. If the community is small, then they are served by a Wali Mullah. All overseas (and even local Indian) office bearers report to the Dawat in Mumbai. All large communities have their own mosques, jamaatkhanas (community dining hall), madrassas and cemeteries, which are administered by the Amil and his council of advisors, who are drawn from leaders and professionals from the local Bohra community.
[2] Mumbai is the current headquarters of the Syedna and the Dawat. However, community members spoken to say Surat, with its theological institute – Jamea-tus-Saifiyah (est. 1803) – still remains the cultural headquarters of this community.
[3] The more popular name is Dal-Chawal-Paliddu but in Surat this dish is referred to as Kuddal Paliddu. This is a Bohra specialty and is prepared on celebratory occasions.
[4] Lubaina Bandukwala was interviewed by this author on 12 November 2020.
[5] Syedna Najmuddin's successor was Syedna Jalal Shamsuddin of Ahmedabad. So, the Syedna's from that point – the 24th Dai till the 53rd (i.e., 29 Dais), with one exception, have been from India and resided here. They are buried in various places, especially in Gujarat, in cities such as Ahmedabad, Jamnagar, Surat, Mandvi and also in Burhanpur and Ujjain in Madhya Pradesh. The last two Dais are buried here in Mumbai, in Raudat Tahera.
[6] Rizwana Dhoon was interviewed by this author on 13 November 2020.
[7] Mughal Emperor Akbar entered Surat triumphally in 1572 and ever since it was not just the most important port on the Subcontinent's west coast but was also an embarkation port for Haj pilgrims. Its importance as a port diminished slowly in the course of the 19th century. It came under the English East India Company administration in 1800.
[8] Kaparwanch is the historic name of Kapadvanj, Gujarat. It was an important trading town that supplied goods to the historic port of Cambay (Khambhat). Both Kaparwanch and Khambhat have a historic Bohra presence.
[9] The reduction to one dish of savoury and sweet each not only eliminates food wastage but promotes healthy living. An added benefit is that it enables the host to invite more guests in the same budget.
[10] Like all Muslims, Bohras eat only Halal meat and do not eat pork.  Moreover, fish is rarely eaten by Bohras because of dietary restrictions. Crustaceans (except for prawns) are not consumed. Permitted fish too, have to be Halal, that is prayers have to be said over live fish before they can be used for cooking.
[11]Exceptions are made only for older people or those who cannot sit on the floor.
[12] What further strengthens bonds within the community is the worldwide food initiative by the Dawat — Faiz al-Mawaid al-Burhaniyah (FMB). The FMB community kitchens worldwide ensure that every Dawoodi Bohra family receives one meal every day. The purpose is two-fold: food security and women's empowerment.
[13]A Bohra household's daily food is made up of a tarkari (understood as being either a meat or chicken gravy), cooked vegetables, salad, roti, and ending with a rice dish. A traditional housewife will always cook a little extra gravy just in case there is a needy person. This is not viewed as charity but rather as a duty.
[14] Many Bohra households have help, which make it easier for the women of the house to sit at the thaal. Even if the household has no help either the lady of the house gets up to get each course from the kitchen or the dishes are placed below the thaal and is placed on the thaal (in the center) as the meal progresses.
[15] The Misri calendar is a lunar one based on the astronomical calculation of the new moon. It was first used during Fatimid rule in Egypt. Often the Bohra Id occurs one day before that of other Muslim denominations due to this calendar.
Amiji, Hatim, The Bohras Of East Africa, Journal of Religion in Africa, Volume 7, Fasc. 1 (1975), p.52.
[16] Pakistani Bohras are largely from the Sindh and Punjab provinces.
[17] The development of the Lisan-ul-Dawat is driven by the Syedna himself, when he introduces Arabic words into its vocabulary. The Syedna's sermons are delivered in this language, like during the ten days of Muharram. Today, the worldwide community, thanks to the internet, is exposed to the new words at the same time. Lisan-ul-Dawat is taught to every Dawoodi Bohra child, and it helps those who go in for higher education at the Community's  Aljamea-tus-Saifeyah religious academies (the oldest one is in Surat and was originally known as Al-Dars al-Saifee) to study the original Arabic manuscripts, some of which were written 900 to a 1000 years ago.
Interview with Mr. Mustafa Feeroz of Aljamea-tus-Saifiyah, Mumbai, with the author on 23 October 2020.