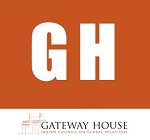 Discussants: Sachin Jain, teacher, 4th grade, Supari Tank Municipal School, Mumbai, India
Brian Dassler, principal, KIPP (Knowledge is Power Program) Renaissance High School, New Orleans, Louisiana, USA
Education, which used to be the preserve of the privileged, is now virtually a fundamental right in most societies. In the developing world, education is the aspiration of the masses; in the developed world, education is being retooled to reflect changing geopolitics and accommodate new technology. But the efficacy of educational systems is under fierce debate almost around the world. In countries like India and China, education is the route to a good job; in nations like the US, it is the base of good citizenship. Is one or the other the more desirable outcome of our current systems?
On Friday, August 27, a group of educationists will be hosting a conference in Mumbai, India, called "Back to School" where the best minds in Indian education will assemble to discuss the topic: "If the world were a classroom, where would India be sitting?"
In the run-up to the conference, Gateway House is moderating a discussion between two educators – one from India and one from the US – on the purpose of education today.
Two teachers, Sachin Jain, an engineer and Teach for India Fellow at Supari Tank Municipal School, Mumbai (Teach for India is a private national initiative to attain educational equity, where outstanding young professionals commit to teaching full-time for two years in under-resourced local schools in India), and Brian Dassler, principal of the KIPP Renaissance High School, USA (KIPP is part of the US' ambitious Knowledge is Power Programme, a national network of free, open-enrollment schools in underserved communities), discuss the five questions that will be posed to them every day.
Weigh in on this discussion by emailing the editors at info@gatewayhouse.in
August 27, 2010
How does the method of funding affect both the US and Indian school system affect the quality of education?
SACHIN JAIN
In India, Education has also been made free for children for six to 16 years of age, or up to class ten, under the Right of Children to Free and Compulsory Education Act 2009. However, both free education and the ban on child labour are constant struggles to implement. 80% of all recognized schools at the Elementary Stage are government-run or supported, making it the largest provider of education in the country. However, due to shortage of resources, corruption and lack of political will, this system suffers from massive gaps including high pupil-teacher ratios, shortage of infrastructure and poor level of teacher training.
Many government-run primary schools have excellent mid-day meal schemes, but others do not even have drinking water or toilets. Because of poor quality of public primary education, a significant minority of Indian children are privately-educated. However, private schools may fail to provide education to the poorest families, and are selective. The chief barriers to female education in India are inadequate school facilities (such as sanitation), shortage of female teachers, conservative cultural attitudes and gender bias in curriculum. Rural government schools remain poorly funded and understaffed.
The need of the hour is for national, state-level and local Governments to be aligned on both increasing overall spending as well as maximising current investment in education by enforcing accountability, revamping outdated pedagogy, and encouraging public-private partnerships that provide of dedicated, well-trained teachers where they are needed the most. This would be the first step towards removing educational inequity in the country.
BRIAN DASSLER
I do not consider myself in the same company as those who argue that schools are underfunded, and that underfunding is what is the cause of under- and non-achievement.  We may be underfunded for the demands of educating more students to higher levels than ever before.  We may be underfunded for the demands on schools to be social service agencies, providing health care, two or more meals per day, social work services, and more.  It does us no good in our school, however, to dwell on those brutal facts.  If anything changes, for good, then it will change because committed people refused to make or accept excuses – even legitimate ones – and therefore pushed themselves and their students to new heights.
In the American South before desegregation a rich tradition of education for African-Americans existed against all odds.  The inspiring and enabling story of parents raising money for books, volunteering to be bus drivers, re-building a gym that had been destroyed, etc. is chronicled compellingly in Vanessa Siddle Walker's book Their Highest Potential.  Our team at KIPP Renaissance read that book together this summer.  A community of similarly committed individuals can do incredible things together – when their vision is clear, when their strategy is agreed upon, and when all are working together.
(Now, a more direct answer to the question.  Schools receive about 5/10 of their budgets from state sources, another 4/10 of their budgets from local sources and 1/10 from federal sources.   While the proportions vary widely, the consequence of significant local funding often means communities with a more limited tax base receive less money for their schools.  Likewise, states with a more limited tax base receive less money for their schools too.  That these funds are also restricted for certain uses makes it impossible for leaders to lead – that is spend money in ways that are demanded by the school's context. The funds are also more often tied to formulas that reward input structures rather than outcomes, i.e. showing up for school as opposed to making sure students learn.)
August 26, 2010
In India, the biggest challenge in government-run schools is teacher absenteeism, and in the US it is teacher accountability. How are communities overcoming these problems – or is this something that can only be addressed at the national level?
SACHIN JAIN
Despite a robust national plan for the universalization of elementary education, Indian classrooms are understaffed: 1 in 4 teachers are absent on any given day. Of those present, only 50% are likely to be teaching at any given time. No wonder then that the drop-out rate is unusually high: more than 1 in 3 children who begin primary school drop out before reaching 5th grade. India's education spend is abysmally low.
To reduce absenteeism, principals and teachers must feel empowered to impact change and be responsible for learning outcomes. Cynical towards the system, many see themselves as mundane instructors or Government employees and not as change leaders – hence the criticality and urgency of their presence in the classroom goes unheeded. Teachers must be exposed to excellent schools, sent to leadership forums, encouraged to share best practices from model classrooms and supp
orted in building camaraderie in the staffroom.
Communities can help by contributing to school infrastructure, providing volunteers, proactively ensuring interaction of parents with teachers, encouraging teaching as a noble profession (especially among females and in tribal, hilly and remote rural areas), helping ensure proper school supervision by local authorities, demanding information and accountability, shunning corruption, participating in vision- and mission-setting, bringing in aligned external stakeholders and helping teachers delegate responsibilities unrelated to learning.
BRIAN DASSLER
There is no single bigger contributor to student achievement than teacher effectiveness.  The job of policy makers and educational leaders at all levels is to ensure that every student has a quality teacher.  This job requires attention to at least three key inputs: recruitment, selection and development.
Do individuals considering careers in education understand the demands and expectations?  If they do and they are still willing to consider our profession, then they make suitable candidates.
Do school leaders and principals understand how to assess good teaching when they see it?  Are they aware of the characteristics they need to see in teachers in order to properly match teachers to learners?  If the answer to both questions is yes, then they might make suitable teachers.
Do teachers have the capacity to self-reflect and learn on their own?  Do school leaders have the ability to identify areas of growth in a teacher's practice and respectfully support his/her development?  If the answer to both of those questions is also yes, then the  teacher might make a terrific teacher.
As a principal of a charter school in the US, I have the flexibility to recruit, hire and develop teachers in a model that is consistent with my school's vision, values and goals.  That authority and autonomy is essential to our success.  With that authority comes an expectation to achieve certain results – just as it should be.
The US gets teachers to school every day by paying them by the days they work and not paying for days that are not worked – just like any industrial era system.  We are slowly shifting to a knowledge era system, where teachers are evaluated based on how much students actually.  This important shift replaces the assembly line model where someone is compensated for eight hours on the floor and ten years on the job to one that rewards one's successes or how much value one adds, i.e. how many new cars I've sold this week.  For large-scale, systemic change, the Race to the Top and Investing In Innovation fund have also done some of the most remarkable things for stimulating progress at the policy-level in education.
August 25, 2010
What is the focus of your curriculum, and how does standardized testing shape that curriculum?
SACHIN JAIN
A curriculum is the set of courses, course work, and content offered at school. Standardized testing has questions, conditions for administering, scoring procedures, and interpretations that are consistent and are administered and scored in a predetermined, standard manner.
Regrettably, the present primary-school systems in India largely encourage rote-learning. Determined by an authoritative body, the examinations test the student's ability to memorise and reproduce answers. The teacher-led effort emphasises "finishing" the list of prescribed lessons. The marking system fails to reveal mastery of learning standards. Instead it fosters an obsessive competitiveness. Ironically, John Franklin Bobbit in The Curriculum (1918) traces the roots of 'curriculum' to the Latin word for "race course". Our children are ill-prepared for success in adult society.
Thankfully, teaching, learning, and assessment materials in many places in India are being massively overhauled to become learning-focused. Teach For India has adopted standardized (and standard-based) tests, including summative and diagnostic assessments that measure progress towards big goals. The results of continuous evaluation feed into long-term, unit and lesson planning. This includes translating learning goals into learning objectives, scaffolding them, sequencing them and creating a tracking system. Results of standardized tests also influence instructional methods, including grouping, differentiation and remediation strategies, important in the context of English language-learners in low-income primary schools.
Such data- and reflection-driven decision-making shapes the curriculum and creates a cycle of improvement, helping teachers to inspire students towards working relentlessly to realize their goals. The focus is on reducing the massive inequity that disadvantages low-income primary schools, eliminating the achievement gap and inspiring students for further education.
BRIAN DASSLER
The focus of the curriculum at KIPP Renaissance High School is inspiring, preparing and empowering leaders for college and beyond.  Our goal in KIPP schools is for our students – the vast majority of whom will be the first in the family – to be college graduates.  We have made this decision because in the US today, where a significant majority of all jobs requires some kind of education past high school, a postsecondary degree is the only game-changer.
Scoring well on standardized test is an important, though insufficient, mechanism for determining student readiness for college-level work.  For example, although they are high school graduates and are college matriculants, over 6 in 10 students who start a four-year college in Louisiana will earn a bachelor's degree within four years.  The abysmal data belies a preparation problem at many levels.
Solving that preparation problem certainly means making sure students score reasonably well on standardized tests.  It also means students possessing the habits of mind, work and character necessary to persist through daunting and demanding challenges, including college.  We help students develop in these areas by requiring them to 1) earn 125 service learning hours before they graduate, 2) earn at least 21 college credits while they are in high school, 3) participate in at least one sport or club every year of high school, and 4) complete a long-term, interdisciplinary project with a teacher each year.  Twice per year, teachers will give students feedback on their narrative report cards, documents that open and then facilitate an ongoing conversation about a student's strengths and weaknesses.
August 24, 2010
Given the shifts in family structures both in India (due to migration) and the US (due to single parenthood) where one or more parent may not be the primary care-giver, how does the school accommodate the variety of family arrangements?
SACHIN JAIN
A home is demolished and a family heads back to the village. They leave the pupil with a relative in Mumbai, to avoid disrupting the child's education.  A daily wage-earner loses his job. He sends the child to the ancestral home, and looks for another job.
These are just two examples of situations where the school must acco
mmodate alternate family arrangements to include the primary caregiver in creating a community that provides a seamless transition between home and school for the student. Coming from a non-traditional household may make events like PTA meetings difficult to attend for a pupil. Elements of curricula unwittingly assume or impose a 'Mama Bear – Papa Bear – Baby Bear' triangulation in their content. Slurs may not be restricted to the playground.
As educators we must identify, reflect on and deconstruct our own prejudices on the one hand, and refuse to lower our academic expectations on the other. We should include caregivers:  neighbours, religious heads, and extended family members in our definition of 'family'.  Instances of taunting or tormenting need to be addressed promptly with care, concern and counselling.
According to Abraham Maslow, belonging and self-esteem precede the need to achieve lofty goals. Therefore, the school ought to accommodate a variety of family arrangements with a culture of relationship-building, sensitivity, compassion and respect for diversity.
BRIAN DASSLER
I have a plant in my office.  When it has enough water and sunlight, it thrives.  When it doesn't have enough water or sunlight it begins to wither.  The leaves start to droop and then they turn brown.  Eventually they fall off.  I can see the withering and thriving occur.  I don't need an expert to tell me when my plant is thriving or dying.
When our students are thriving in class, like the plant in my office, regardless of family arrangement, we know it.  And when they are dying in class, we know that too.  We must adjust whatever is necessary so they get the right kind of nourishment and nurturing to thrive.  If schools or teachers think that every student needs the same amount of water or sunlight they would be sadly mistaken.  Just as a cactus and a lily – both flower-bearing plants are different from one another – so too is every student.  Each needs his or her own special mixture to thrive and it is our responsibility to know and deliver that mixture.  Likewise, one era demands something different than another, so the mixture of sunlight and water that worked for the cactus in Arizona may be different from what the cactus in Egypt needs.
The answer then is differentiation and matching.  We match the resources needed for student success and we differentiate as necessary to accommodate the range of diversities that exist in our classrooms – just as we do in our gardens.
August 23, 2010 
Can a safe school and superior educational environment compensate for a larger environment of deprivation?
SACHIN JAIN
 An environment of deprivation for a disadvantaged pupil could include physical, emotional and sexual varieties of domestic abuse; unsanitary, disease-prone and challenging living conditions; and the exhaustion from having to confront, on a daily basis, deeply entrenched biases against the community or social group that she belongs to.
Access to a safe school and a superior educational environment would certainly alleviate the pupil's misery stemming from infrastructural problems at home, like an erratic supply of water and electricity. She may even begin to show academic progress. However, I am not sure if this access adequately compensates for the harm done by the degrading treatment meted out to her in wider society. A niggling sense of hopelessness and failure contaminates her mind, like a grain of sand added daily to a car's fuel tank. Eventually the car breaks down.
Hence, sound infrastructure must be matched by teachers who relentlessly inspire and invest the student in her own progress. She must be empowered to connect the dots between maximising learning time in this "oasis of calm" at school, and eventually realising her dreams many years later. An active interest must be taken by school authorities in reaching out to the pupil's guardians about the importance of the home environment to student achievement. Until that is done, a safe school and superior educational environment, though useful, would find it difficult to compensate for a larger environment of deprivation.
BRIAN DASSLER
I want to change the question a bit.  Instead of asking, 'Can a safe school . . . ," I want to the question to read, 'How will . . . "
I want all readers to remove the thought that learners come from 'larger environments of depravation."  Such a mindset allows teachers to make excuses for low achievement, and such a mindset obscures the incredible resilience, resourcefulness, and will that is present in the homes of those with very little by way of material satisfaction.  If someone is surviving that means they have enough to survive.  And where there is survival, especially against considerable odds, there can be achievement
 As Arthur Levine, past president of Teachers' College has written of our new era, the one we are struggling to enter," . . . the focus of schooling has shifted from teaching to learning – to the skills and knowledge students must master, rather than the skills and knowledge teachers must teach. This is not a rhetorical difference.  It turns education on its head as the focus shifts from assuring common processes for all schools to assuring outcomes for all students."
This Online Debate was conducted by Gateway House: Indian Council on Global Relations. You can read more exclusive content here.
For interview requests with the author, or for permission to republish, please contact outreach@gatewayhouse.in.
© Copyright 2010 Gateway House: Indian Council on Global Relations. All rights reserved. Any unauthorized copying or reproduction is strictly prohibited