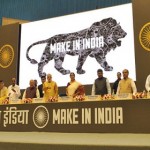 As India prepares to convert some of its free trade agreements into larger comprehensive agreements, it will have to re-examine some existing domestic rules and convert other rules into legislations. And in some cases, such as  procurement by the government, it will have to first frame guiding principles that are aligned with global norms.
Comprehensive agreements usually include, apart from export and import rules, treaties on investment, intellectual property rights, and public procurement. All comprehensive agreements, and some bilateral investment treaties, demand that public procurement treat all vendors—foreign or domestic—equally. In keeping with these norms, India too will have to design a globally-aligned public procurement framework that is fair and equitable.
The Indian government's annual procurement bill is enormous. If purchases by the Centre, states, local bodies, public sector organisations, and the armed forces are consolidated, various estimates put the total bill anywhere between 25% and 30% of the country's GDP, amounting to over $600 billion. [1]
Despite this colossal bill, India does not have an over-arching policy to guide public procurement.
In theory, all public procurement is guided by General Financial Rules (1963) and Delegation of Financial Powers Rules of 1978, both framed (and occasionally updated) by the Ministry of Finance. [2, 3] The ministry has also published a manual called "Policies and Procedures for Purchase of Goods". [4] On top of that, the centralised purchase department of the central government—the Directorate General of Supplies and Disposals—issues its own guidelines. Many ministries often tweak these rules, with government agencies developing their own rules, and framing model tender documents.
Defence procurement, on the other hand, is covered by a unique set of policies and procedures formulated by the National Security System, and the decisions are made by the Defence Acquisition Council. In addition, many states have legislated their own procurement Bills—for example, the Tamil Nadu Public Procurement Act, the Karnataka Public Procurement Act, and the Rajasthan Transparency in Public Procurement Act.
Given this wide variation in procurement rules within the government, regulation and supervision are casualties. While the Central Vigilance Commission provides supplementary regulations and oversight, with additional supervision by the Comptroller and Auditor General, there is no central authority that monitors public procurement to ensure compliance with existing rules.
A series of scandals—coupled with mounting pressure from international allies, trade partners, and multilateral organisations—forced the UPA-II government to draft a Public Procurement Bill in 2012. But that didn't go anywhere, and the new government is now trying to resuscitate the Bill. The finance ministry has invited comments on the draft of the existing Bill. [5]
However, there is a problem with drafting legislation before articulating guiding principles, or a strategy architecture, or even a white paper. Such a model document can provide directional guidance to the Bill, and not vice-versa. Also, guiding principles enjoy greater longevity, which when incorporated into legislation, saves it from frequent, time-consuming amendments.
Tactically, such a document will help resolve numerous pending or unresolved policy-related issues in public procurement that a Bill cannot incorporate.
For starters, the proposed Bill applies to only procurement by the central government and its various organisations. Given the growing procurement costs of states and local bodies (such as municipal corporations or panchayats), this Bill then serves only a limited purpose. Any regulatory oversight over purchases by states and local bodies would need to be balanced with the tenets of federalism.
This can be debated in the guiding principles and an alternative solutions framework can be constructed. For instance, it might be instructive to integrate all public procurement—at whatever level—with the  proposed technology backbone for the Goods and Services Tax (GST) regime. Aligning procurements with the GST backbone will also allow for fair comparisons between the pricing of similar goods and services procured elsewhere by private or public entities, thereby imparting transparency and accountability. This will then reduce divergence without the need to legislate a central bill.
Second, governments worldwide use public procurement strategically to drive their socio-economic agendas. In India, there is a 20% mandatory carve-out for the micro, small medium enterprises (MSME) segment. [6] This will raise questions about other exemptions, such as a legitimate gender-based quota—should it be part of the 20% or does it deserves separate reservation? With gender budgeting now well established, gender-based public procurement has the opportunity to improve female entrepreneurship, employment, and incomes. [7]
A reservation—known as offsets—has also been included in defence FDI to supplement the 'Make in India' programme, under which foreign companies manufacturing in India must source 30% of goods and services from local companies. Even the FDI policy on single brand retail mandates such a requirement. These exceptions might face opposition in comprehensive agreement negotiations. This reinforces the need for a national policy debate, and a broad strategy, which re-examines the extent of exemptions that can be allowed.
Any strategy's most significant thrust will be in the geoeconomic sphere. For instance, India will probably want to exempt government's procurement of foodgrains from Indian farmers from any comprehensive negotiations, at least till the Doha Round of discussions under the World Trade Organisation are concluded, or till the outdated WTO formula on agriculture support is overhauled.
Importantly, India also needs a strategy to gain greater market access for services in overseas markets, in exchange for a liberal, domestic public procurement policy in manufactured goods. Public procurement of services in most countries is restricted to citizens of a country, or a particular bloc (like Europe). India should leverage the growing clamour for access to its procurement market by seeking reciprocal access for its services.
This is a plan of action that cannot be included in a Bill, but needs to be outlined in a strategy document.
Rajrishi Singhal is Senior Geoeconomics Fellow, Gateway House. He has been a senior business journalist, and Executive Editor, The Economic Times, and served as Head, Policy and Research, at a private sector bank.
This article was exclusively written for Gateway House: Indian Council on Global Relations. You can read more exclusive content here.
For interview requests with the author, or for permission to republish, please contact outreach@gatewayhouse.in.
© Copyright 2015 Gateway House: Indian Council on Global Relations. All rights reserved. Any unauthorized copying or reproduction is strictly prohibited
References
[1] United Nations Office on Drugs and Crime, India: Probity in Public Procurement,
<http://www.unodc.org/documents/southasia/publications/research-studies/India-PPPs.pdf>
[2] Ministry of Finance, Government of India, General Financial Rules, <http://finmin.nic.in/the_ministry/dept_expenditure/GFRS/index.asp>
[3] Ministry of Finance, Government of India, Delegation of Financial Power Rules, <http://finmin.nic.in/the_ministry/dept_expenditure/notification/dfpower/Purchase%20I.pdf>
[4] Department of Expenditure, Ministry of Finance, Government of India, Policies and Procedures for Purchase of Goods, <http://finmin.nic.in/the_ministry/dept_expenditure/acts_codes/MPProc4ProGod.pdf>
[5] Department of Expenditure, Ministry of Finance, Government of India, Notice: Public Procurement Bill, 6 April 2015, <http://finmin.nic.in/the_ministry/dept_expenditure/ppcell/PPDNotice180315.pdf>
[6] Ministry of Micro, Small and Medium Enterprises, Government of India, Public Procurement Policy Notification, <http://dcmsme.gov.in/notification.pdf>
[7] Kirton, Raymond Mark, Gender, Trade and Public Procurement Policy: Kenya, India, Australia, Jamaica. The Commonwealth, 2012, <http://assets.thecommonwealth.org/assetbank-commonwealth/action/viewAsset?id=22979&index=0&total=36&view=viewSearchItem#imageModal>