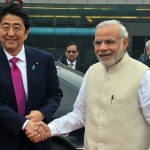 There is a welcome attention being paid at the highest levels of government to put in place an effort to attract higher FDI into India after the COVID19 crises is under control.[1]   This is based on India improving its welcome to investors with better on-the-ground facilitation, by plugging the large infrastructure gaps and by introducing necessary policy reforms. None of these are new ideas or processes. But to do them now shows a new determination to convert the challenge into an opportunity.
The focus of this particular round of foreign investment is that which is relocating or diversifying away from China, largely U.S., Japanese and to some extent Korean businesses, whose objective is not COVID-related except in terms of timing. The U.S. had already initiated this through the trade war initiated in 2018, hopeful of investment returning home, while Japan is also emphasizing the strengthening of its domestic production.[2]
To attract the investment, India must understand the reasons for its relocation or diversification. There are three reasons that businesses can, will or will not, relocate.
a) Some prefer to see this as a diversification exercise, calling it China+1 endeavour.
b) For others, the large Chinese market is a determinant and they are unlikely to quit in a hurry. There are companies that invested in China for labour arbitrage and lower costs of production, with the export of these products to their own countries, which may re-evaluate the economic cost of production – in China, back in the U.S., Japan or even in third countries.
c) Then there are businesses such as component manufacturers that are a part of regional value chains and are concerned with where the end product is made, such as Nintendo Games and Ricoh Copiers. Such companies may look at a China+1 model as they seek to diversify into nearby regions such as ASEAN where they can be a part of existing value chains. Here, Vietnam, Malaysia and Thailand are lead players.[3] Malaysia received $ 8.9 billion in new FDI in 2019 of which Japan invested $ 800 million the US was the largest investor with $2.8 billion followed by China ($1.5 billion) and Taiwan ($1.1 billion)[4]
Though it may seem that the U.S. and Japan move in concert, they have, in fact, very different approaches to the relocation. While the U.S. has been discussing and sharing its thoughts on this issue with the Indian leadership, Japan has had a less political and more private sector-driven approach. Japan has combined the projected support for such relocation of companies from China, as part of its overall domestic stimulus package to deal with COVID19.
The $ 1.10 trillion package, which is over 20% of Japan's GDP, was approved by the Diet after the Japanese Council on Investments for the Future said in March that the country should reduce dependence on overseas manufacturing for critical products, and that the China+ 1 location policy should now be a clear out-of-China policy for critical industry as Japan.[5] For this, Japanese Prime Minister Shinzo Abe had the full support of the powerful Japan Business Federation (Keidanren) and Japan Chamber of Commerce and Industry.[6]
Japanese import of parts from Chinese sources this year has decreased by half as Chinese output reduced in view of the impact of COVID19. The Japanese government panel heeded the concerns expressed regarding the growing dependence of Japan on uncertain supply sources in China.
Is India included in the chain of such Japanese thinking? It does not seem to be. Of the total $ 1.10 trillion package, only $ 2.2 billion is for relocation subsidies. And of this, $ 2 billion is reserved for high value relocation back to Japan, and merely $ 200 million is for support to Japanese companies which may want to turn to ASEAN countries.[7]
This is easy said, and easy done, because Japan-ASEAN ties run deep. The Ministry of Economic, Trade and industry is taking the lead in implementing the stimulus package and has appointed the ASEAN Economic Ministers-METI Economic and Industrial Cooperation Committee (AMEICC) as the agency to deal with the subsides. How companies will access the subsidy and what business plans they will need to have, is currently being worked out. Being part of a Japan-centric value chain will be a key factor – which India is not.
Does being a part of Regional Comprehensive Economic Partnership (RCEP) or Trans Pacific Partnership (TPP) help? As RCEP is not yet functional, the role of TPP in supporting a relocation to hot-global-favourite-relocation Vietnam, within ASEAN may be important – both countries are TPP signatories. Japan is seeking more reliable and diversified value chains so that in a crises like the current one, it is not left without adequate inputs.[8] A survey of Japanese companies earlier this year showed 30% as dissatisfied with the functioning of regional value chains with China. They are the inspiration for diversification.[9]
Where does India lie in this great supply chain re-arrangement? For now, the stimulus package has little for India, and there is a reason why. India has been aware of the Japanese plans to relocate from China since 2018 and a few Japanese electronic component companies have come to India – but greater numbers have not followed. Japanese FDI in India for 2018 and 2019 remained almost unchanged at $2.9 billion each year.
Of 500 Japanese companies surveyed in India recently by JETRO, Japan's trade organization, 100 said they faced problems of working capital to reopen their operations and will do so only within the constraints – perhaps this month.[10] They are keen to start production and generate financial flows. Prior to COVID19, 40% of them had stated plans for new investment in their India operations. Now only 6% are holding on to their original plans, and the rest have postponed them.
Existing Japanese investment which is already committed to the medium-term, will continue for now but as Japan becomes more introverted, even in its stimulus package, its outward appetite will be reduced. Japan's banking and corporate financing overseas investments will shrink in 2020-21, leading to a short-term downturn in Japanese FDI everywhere, including India.[11]
For India to really attract Japanese investments, a study of Japan's goals and supply chain routes is necessary. Japanese companies want to be part of multiple supply chains and diversify into Asia and Africa.
There is much that India can do to demonstrate its earnestness for Japanese investment. Indian industry can be encouraged to produce key components for these supply chains but also for the Indian market. Indian companies need to build better B2B relations with their Japanese counterparts. Improved skill sets, digital systems, and start-ups alone, cannot sustain a strategic partnership with Japan.
Shared directions and goals are also needed: the U.S. is a big market for both India and Japan, and Africa, a future market. Joint efforts in both areas will be the basis of new business alignments especially in sectors such as electronic vehicles, pharmaceuticals. IT and ITES, and electronics related to defence equipment.
Japan wants India to ease issues of land use and allocation, working infrastructure, logistics, transport, and consistency of tax administration. The ambience and charter for shifting from China and looking at India, exists for Japan. It is now up to India. Prime Minister Modi's new stimulus package, close to 10% of GDP, may be just what the Japanese are looking for to focus their FDI here.
Gurjit Singh is a former Indian Ambassador to Germany. He is currently the Chair of the CII Task Force on the Asia Africa Growth Corridor and Professor at the IIT, Indore.
This article was exclusively written for Gateway House: Indian Council on Global Relations. You can read more exclusive content here.
For interview requests with the author, or for permission to republish, please contact outreach@gatewayhouse.in.
© Copyright 2020 Gateway House: Indian Council on Global Relations. All rights reserved. Any unauthorized copying or reproduction is strictly prohibited.
References
[1] Times of India, 'Covid-19: PM Modi signals push to attract firms that exit China', 1 May 2020,
http://timesofindia.indiatimes.com/articleshow/75481929.cms?utm_source=contentofinterest&utm_medium=text&utm_campaign=cppst
[2] Reynolds, Isabel, 'Japan to Fund Firms to Shift Production Out of China', Blooomberg, 8 April 2020, https://www.bloombergquint.com/global-economics/japan-to-fund-firms-to-shift-production-out-of-china
[3] Reynolds, Isabel & Urabe, Emi, 'Japan spends $2.2 billion to get Japanese companies to exit China', Vietnam Insider, 10 April 2020,
https://vietnaminsider.vn/japan-spends-2-2-billion-to-get-japanese-companies-to-exit-china/
[4] Alberti, Francesco, 'Japan switching manufacturing to ASEAN', The ASEAN Post, 1 May 2020, https://theaseanpost.com/article/japan-switching-manufacturing-asean
[5] Future Investment Council, The Prime Minister's office of Japan, 5 March 2020,
https://www.kantei.go.jp/jp/98_abe/actions/202003/05miraitoushi.html
[6] Interview with officials of keidanren and Japanese Companies, April 2020
[7] Alberti, Francesco, 'Japan switching manufacturing to ASEAN', The ASEAN Post, 1 May 2020, https://theaseanpost.com/article/japan-switching-manufacturing-asean
[8] Sim, Walter, 'Coronavirus: Japanese companies urged to cut supply chain reliance on China', The Straits Times, 18 April 2020, https://www.straitstimes.com/asia/east-asia/japanese-companies-urged-to-cut-supply-chain-reliance-on-china
[9] Quarter of Japanese companies ready to reduce China footprint, Nikkei, Asian Review, 4 October 2019,  https://apc01.safelinks.protection.outlook.com/?url=https%3A%2F%2Fasia.nikkei.com%2FEconomy%2FTrade-war%2FQuarter-of-Japanese-companies-ready-to-reduce-China-footprint&amp
[10] Stated by JETRO representative at webinar by ASSOCHAM on 29 April 2020
[11] Discussion at India japan webinar by ASOCHAM, 29 April 2020